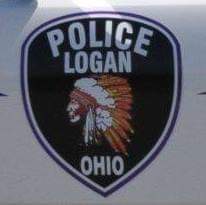 Logan OH- In October of 2018, the Logan Police Department Detective Bureau was provided information regarding possible Officer misconduct. In an effort to ensure a transparent and unbiased investigation, the Logan Police Department requested investigative assistance from the Athens Police Department.
Officer Mowery was placed on unpaid administrative leave as a result of a Grand Jury indictment in August of 2019 and has remained on unpaid administrative leave throughout the pendency of his Court case.
Following today's hearing, the Logan Police Department accepted Officer Mowery's resignation. As a condition of his plea agreement, Officer Mowery was required to surrender his OPOTA certification. Officer Mowery must also pay restitution to his victim and the City.
The City of Logan Police Department would like to thank the Athens Police Department and the Pickaway County Prosecutor's Office for their work on this case.
According to public court documents, Mowery was indicated on three felony charges.
1. Theft in office, a felony to the 3rd degree.
2. Theft beyond the scope, a felony to the 5th degree.
3. Theft by deception, a felony to the 5th degree.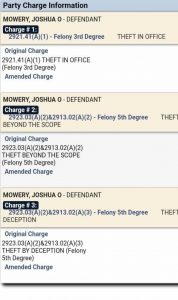 An email sent to the Pickaway County assistant Prosecutor Jayme Mountain received a response of "no comment".