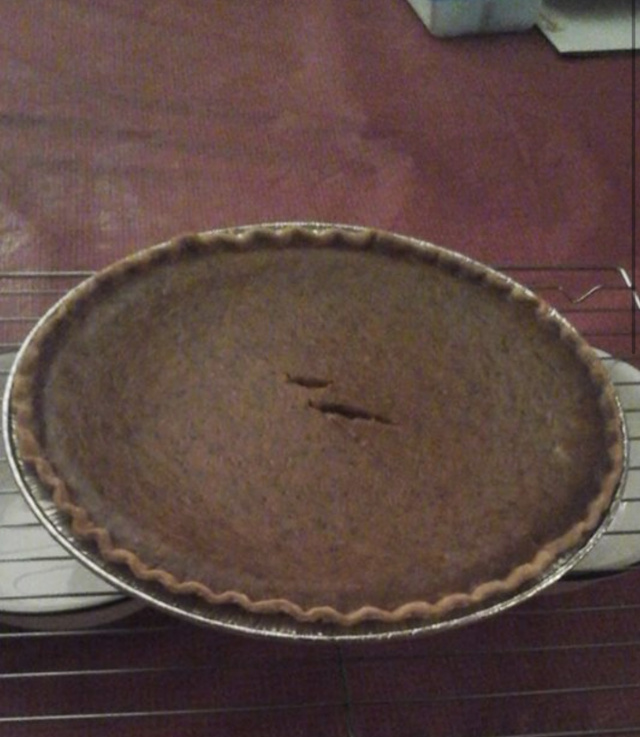 CIRCLEVILLE – Results are in for the Fireball  Whiskey  Pumpkin  Pie,  a Sciotopost member saw the recipe for the liquor fruit mix and decided to try it.
My husband, my brother-in-law, my nephew, and I  all give it 10 out of  10. Excellent taste to it,  with a from the Fireball.  They are asking for another fireball pie. My  sister-in-law was the only one who wasn't fond of it saying,"it was a  little spicy  for her but terrific," said TJ Poling.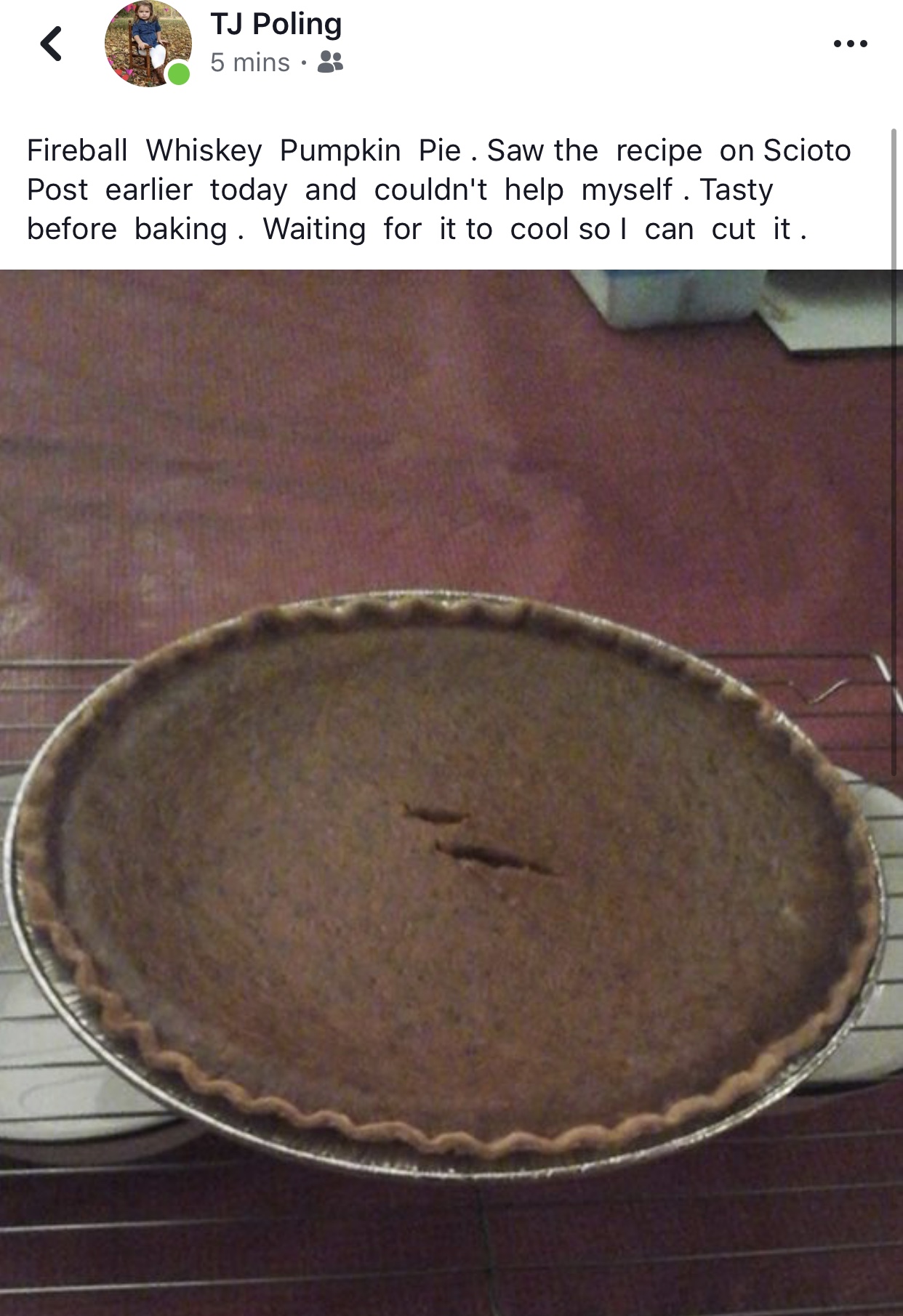 I am making it again as soon as I  get some more Fireball. Poling said she'd tried other recipes with fireball before,  "last  Christmas  I made some  Fireball  Fudge  and  everyone  that  tried  it loved it."
Do you have other Pumpkin Treats that should be shared?
Heres the link to the original story: http://www.sciotopost.com/fireball-whiskey-pumpkin-pie-oh/