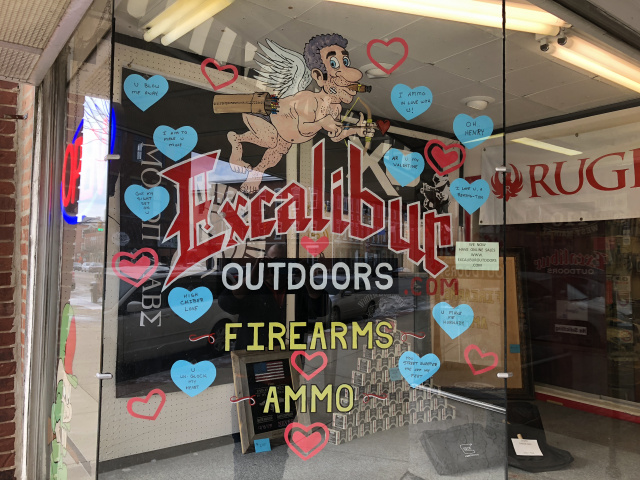 CIRCLEVILLE – Chris has now painted a Valentines scene; he has recently done a Christmas and Pumpkin show scene with plans to decorate for every season because he thinks it enhances the downtown experience. "He says he gets a kick out it when people stop and look at what he's created. Sometimes they pose and take selfies, and I really get a kick out of that," said Dyke.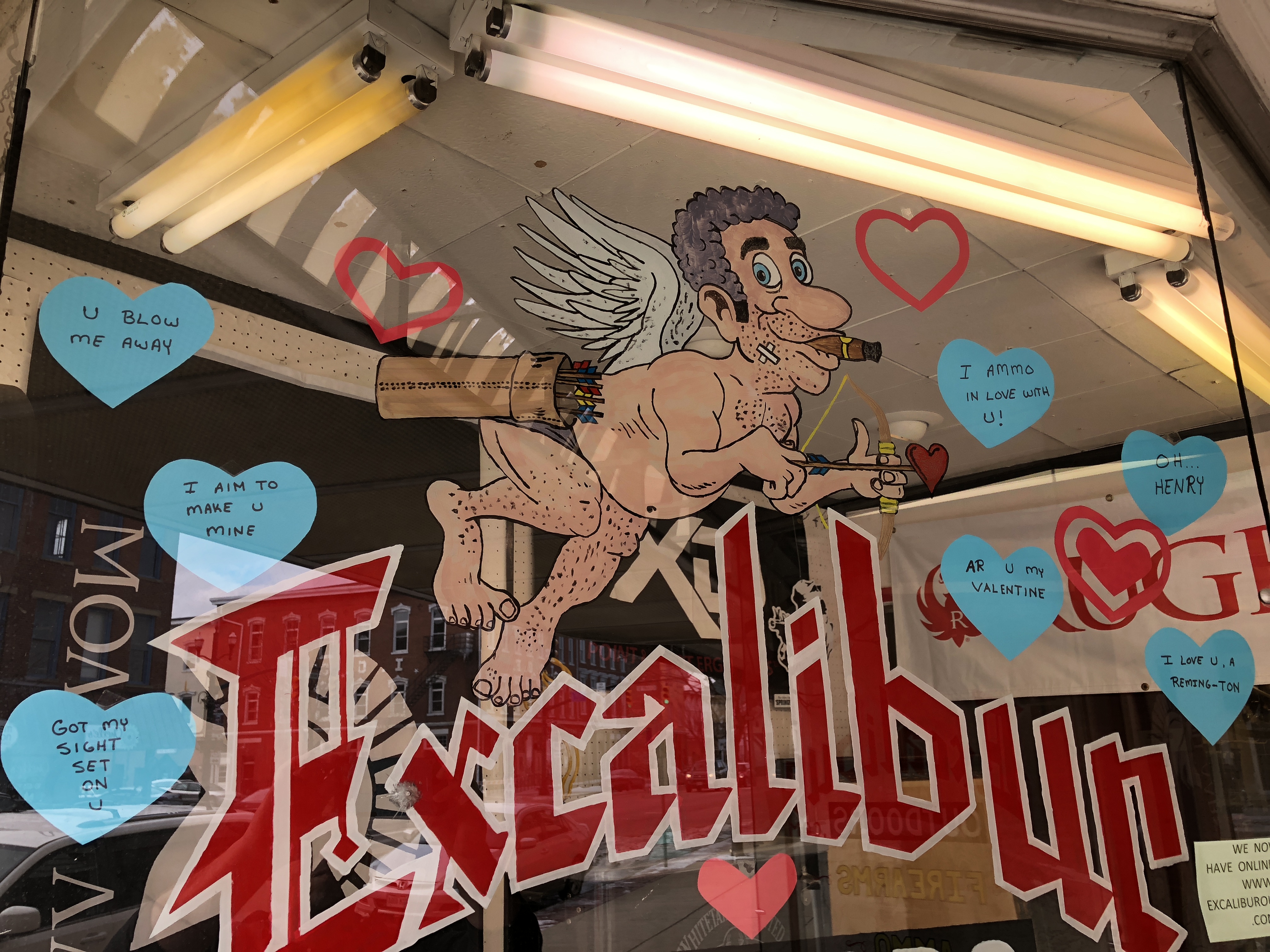 "Since pumpkin show I want to do every season.  I'm just doing it for fun, not for a contest, even if people are not interested in guns I want them to walk by and have the enjoyment of something interesting that I create for the downtown experience," said Chris Dyke of Excalibur Outdoors.
- Advertisement -
So stop and take notice of the art being offered at the gun store even if you're not interested in guns tell Chris he's doing a good job giving something back to the Circleville community. Excalibur is located at 110 West Main Street in Circleville.
Original story i did on Chris for pumpkin show: http://www.sciotopost.com/pumpkin-show-artist-at-gun-store/