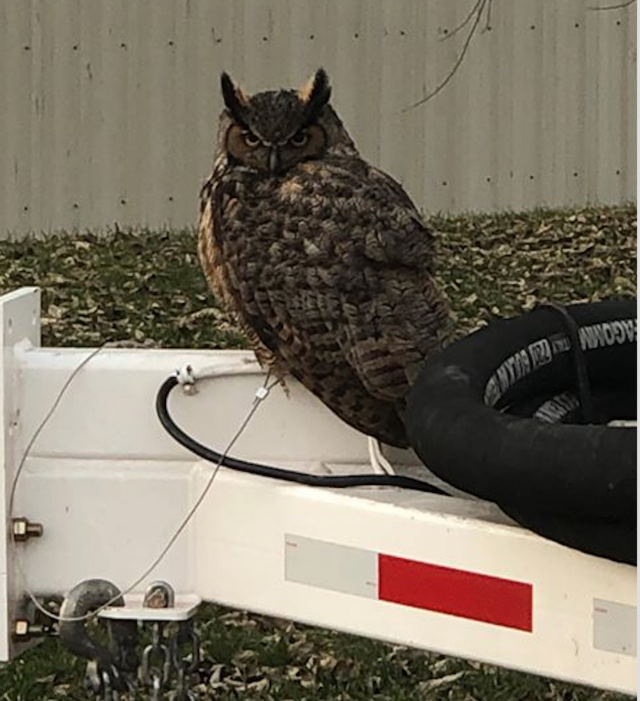 CIRCLEVILLE – A great Horned owl has been spotted in town the last few days off Island Rd.  Horned Owls are one of the bigger owls and are near top of the avian food chain.  These owls can get around 3 pounds in size and have a wingspan of 44 inches.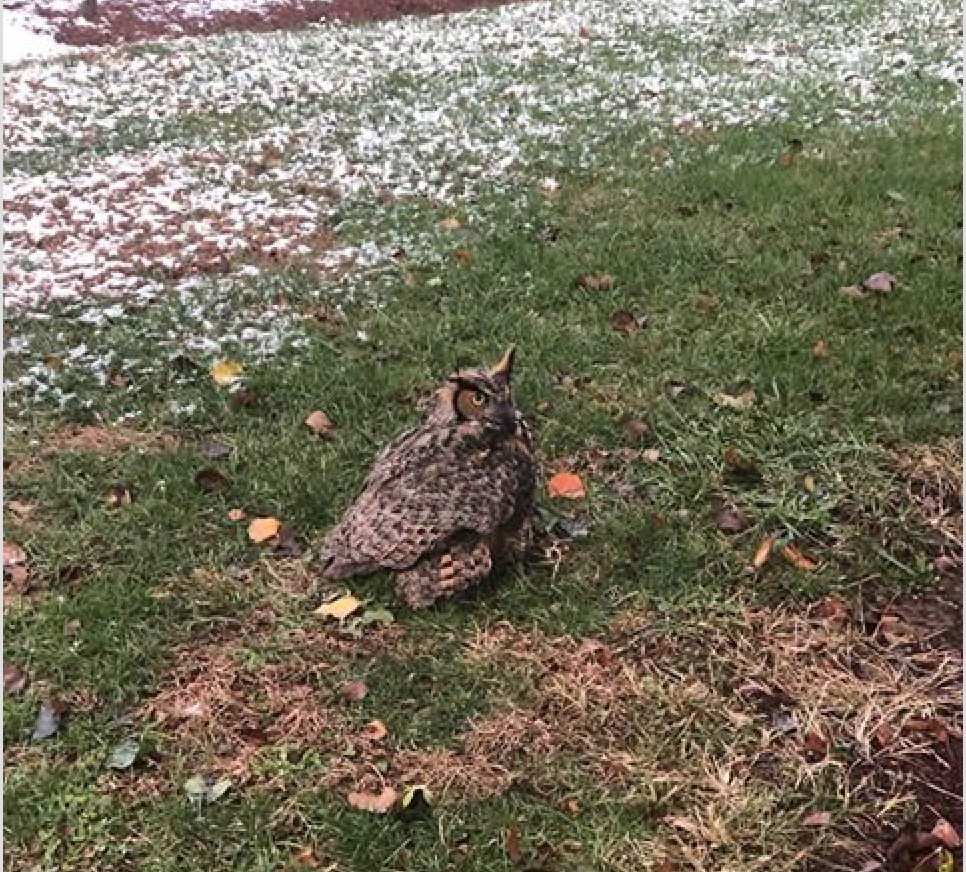 Horned Owls feed on just about anything up to their size.  Birds as big as ducks, mice and rats, even house cats and skunks.  This bird is quite the predator taking larger prey than most raptors.  According to Debbie and Nathan Manson, "the garbage location isn't too far from where he was seen so I'm sure he's finding rodents and animals to eat there."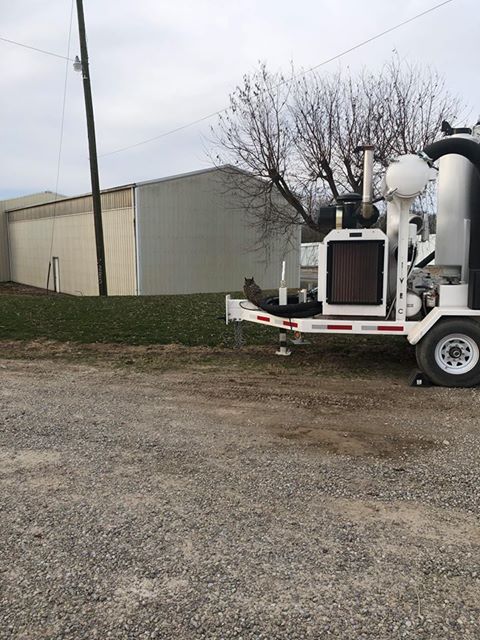 Great Horned owls can live up to 30 years, and are usually seen from November thru March.  At night you can usually hear them calling back and forth.
Mostly nocturnal is rare to see them during the day like the photos posted today.