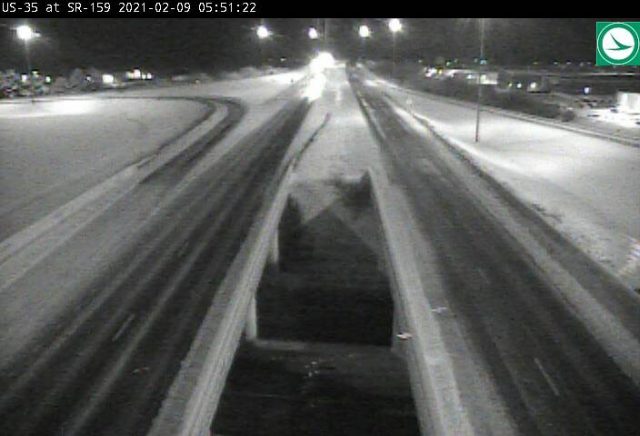 HIGHLAND – Highland County sheriff said that he is bringing back snow emergency levels that have been suspended for almost ten years
The issuance of snow emergency levels was dropped by former Highland County Sheriff Ron Ward due to wide variances in conditions across the county. Ward resigned his position on November 16, 2013, and was sheriff for 14 years in the county.
The new Highland County Sheriff Donnie Barrera announced Saturday that the sheriff's office will bring back the snow emergency levels for the county. Barrera wasted no time using the levels either during last night's storm he declared a level one snow emergency.
The three levels will remain the same, from one to three, with a three being the most serious.
A snow alert declaration by the county sheriff is designed to advise motorists of hazardous conditions created by ice and/or blowing and drifting snow. No roadways are closed. Unnecessary travel is discouraged, but if deemed necessary, extreme caution is urged. Generally, snow accumulating on the roadway with dropping temperatures may create dangerous road surfaces. A snow alert is a Level One classification.
A snow advisory declaration is a Level Two classification advising motorists that all or certain roadways in the county are hazardous with icy spots, blowing and drifting snow causing low visibility. Only persons who deem it necessary to travel should be on the roadways. The county sheriff urges extreme caution. Employees should contact their employer to determine if they should report to work.
A snow emergency is declared when ice, blowing, and/or drifting snow has created extremely hazardous road conditions. Low visibility, extremely low temperatures, and worsening road conditions have caused the closing of all or certain county roadways to all but emergency and essential persons. No one should be on the roadways unless absolutely necessary. Employees should contact their employers to see if they should report to work. All non-emergency and nonessential personnel traveling the roadways during the Level Three snow emergency may be subject to prosecution under Ohio Revised Code 2917.13 for misconduct at an emergency.