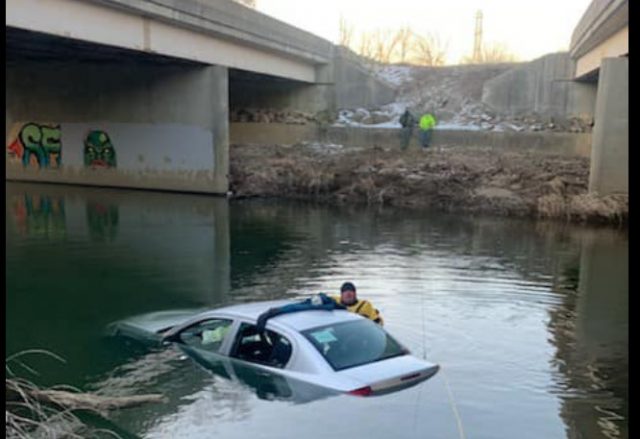 FRANKLIN COUNTY – A driver took a ice dive this morning in a silver dodge at the intersection of South Hamilton and Bixby road.
According to the Franklin Sheriff's office, no one was hurt after a passerby reported the accident. The driver failed to control the vehicle and left the roadway they proceeded down an embankment and into the water.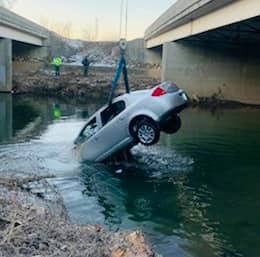 Sheriff department reported that no one was hurt, and a crane was called in with assistance from Franklin County dive team to remove the vehicle from the water.