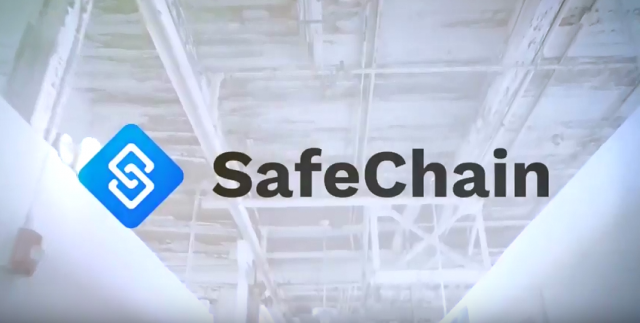 The Franklin County Auditor's Office finished its annual Sale of Forfeited Property this past week and in the process completed the first official real estate blockchain transaction in United States history.
Franklin County Auditor Clarence Mingo told The Columbus Dispatch:
Franklin County Auditor Clarence Mingo says the technology will one day be as significant to businesses as the development of email in the early 1990s.

"It's important that government be forward-thinking and keeps pace with this new technological development," Mingo said.

Mingo envisions a day when all property transfer records are done via blockchain in a fully digital process where the buyer, seller, bank, appraiser and title company never meet, but still complete the sale of a home.
The purpose of the Auditor's Sale is to sell the forfeited parcels to owners who will then pay the property tax going forward and return the properties to revenue-generating parcels for the people of Franklin County.
In the previous four years, 167 properties have been sold for a total of $680,411. Bids opened for either the lesser of the fair market value or the taxes due.
"These are properties that would otherwise remain vacant," Mingo said. "Now with responsible ownership, property taxes will once again be paid and people throughout the county will see those needed improvements."
The county auditor is the selling agent for the state. He is required by law to maintain a list of forfeited properties seized due to nonpayment of real estate taxes.
Office warns residents about real estate scam
There is no cost associated with any of the real estate information on the Franklin County Auditor's website or in the office. Residents should call our office anytime they receive something in the mail requesting money in exchange for real estate information.
Over the past few weeks, crooks have been taking to mailboxes promising information for a fee.
From ABC6's Rodney Dunigan:
Mingo is now hoping to raise awareness. He told ABC6 that the elderly could be the main targets.
"That resonates unfortunately with some of our senior citizens who might actually gravitate towards it thinking it could be helpful, but more often than not this proves to be a scam. It's dangerous and our goal is to hopefully ensure that county residents aren't victimized by this," said Mingo.
If you believe someone is trying to scam you for real estate information, please call our office at 614-525-4663.
Delinquent tax list will be published in October
The state-mandated delinquent tax list will be published on Thursday, Oct. 4 and Friday, Oct. 5 in The Columbus Dispatch.
About 1 percent of all property taxes in Franklin County are delinquent.
Residents late on their property taxes have until Friday, Sept. 7 to avoid publication in the list.