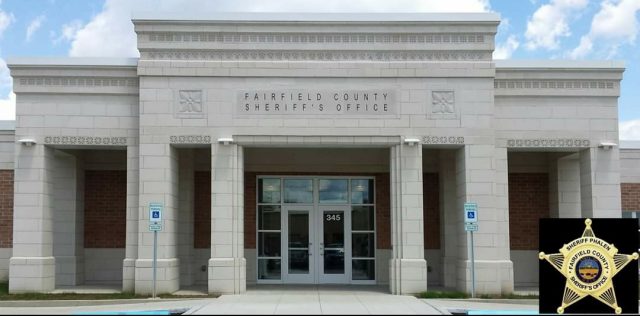 Fairfield County OH- Week in Review -Top Incidents
Mar. 2, 2020
*Larceny, Basil Rd, Caller advised tools were missing from a detached garage.
Mar. 3, 2020
*Narcotics – Washington St./Lithopolis Rd., Deputy was dispatched to a vehicle stuck in a ditch. Upon the deputy's arrival the driver was charged for possession of drug paraphernalia.
*Narcotics – U.S. 33/33A, Deputy conducted a traffic stop and located drug paraphernalia during his stop.
*Stolen vehicle – Election House Rd.
Mar. 4, 2020
*Stolen Vehicle – Cincinnati-Zanesville Rd., Victim left his vehicle running while he went into the Buckeye Station. Suspect stole the victims vehicle. The Suspect passed by a Deputy who was able to get behind him. The suspect saw the Deputy and accelerated. He crashed the vehicle in front of 11714 Wyandotte Rd. then fled on foot. A perimeter was set up with the State Highway Patrol, Pickaway County S.O. as well as our units. A Deputy was called in for a track and a Detective was called in with the drone. After about three hours and a good track, the suspect was located in a barn on Cincinnati -Zanesville Rd. He was taken into custody and ultimately transported to medical facility for injuries related to the crash. Dispatch received a call at approximately 1900 hours on this same date from a nurse who advised that the suspect had removed his I.V. and fled the hospital.
*Theft – 6647 Winchester Blvd., Caller states a female and male subject were concealing items in a purse and passed the point of last sale. Narcotics were also found in the suspect's vehicle.
*Narcotics – Logan-Thornville Rd., Caller advised a male appeared to be passed out in a vehicle. Units dispatched and consent to search vehicle yielded narcotics.
*Theft – Covenant Way, Caller states his identity was stolen.
Identity Theft – N. Main St. Victim was scammed out of bank information.
Mar. 5, 2020
*Man with a Gun – Kings Crossing, Canal Winchester – Caller advised that a grey/greenish car got behind her and honked. She stated that they then got beside her and brandished a black handgun. She stated that it was a white male with dirty blondish hair. She advised younger, between 20 to 25 years old. Caller was unable to obtain an identifying information from the vehicle. She is unsure of his direction of travel as well. A report was completed to document the alleged events. There are no suspects or other witnesses at this time.
*Theft – 6647 Winchester Blvd., Caller stated a gun was stolen from his vehicle this date while he was shopping at Walmart.
*Auto Accident – Gender Rd. @ Winchester Blvd., Two car non injury auto accident.
*Auto Accident – Hornsmill Rd., Two car non injury accident.
*Theft- Winchester Blvd., Caller states he had several tools taken from storage containers.
Mar. 6, 2020
*Auto accident – Gender Rd @ Winchester Blvd., Two car non injury accident.
*Theft – Streamside Dr., Caller states her identity was stolen.
*Auto Accident – Royalton Rd., One vehicle non injury accident.
Mar. 7, 2020
*Theft – Ginder Rd., Caller states his identity was stolen.
*Auto Accident – Gender Rd., Two car non injury accident.
*Theft – Purvis Ave., Caller states someone was able to divert her online paycheck to another account.
*B+E – Summers Choice Dr. (Johnson's Park) Caller states a concession stand was broken into.
*Area of US 22 and Crumley Rd. Male possibly on narcotics damaging cars as they passed by. Arrested for vehicular vandalism. Subject was transported to jail.
Mar. 8, 2020
*Fight – Woodsfield Cir- Deputies were dispatched to this address on a report of a fight involving 3-4 subjects in the front yard. A female was ultimately arrested for disorderly conduct and transported to Jail.
*Stolen property recovery, Winchester-Southern/Heigle Rd, purse was found along side road.
*Larceny, King Rd, Caller advised he stores tools at this residence and found 2 concrete saws missing.
*Stolen Vehicle, Main St, W. Rushville, 2010 Chevy Malibu taken from callers back yard.
*Larceny, 2890 Columbus-Lancaster Rd, Texas Roadhouse advised an employee walked out and did not turn her till in.
*Larceny, Broad St Millersport, Caller advised his propane tank was taken.
*Traffic Stop, 6441 Winchester Blvd, traffic stop which located drug paraphernalia.
*Information Report, caller advised she was cleaning her ditch and found a pile of credit cards, and store issued cards in the
ditch.