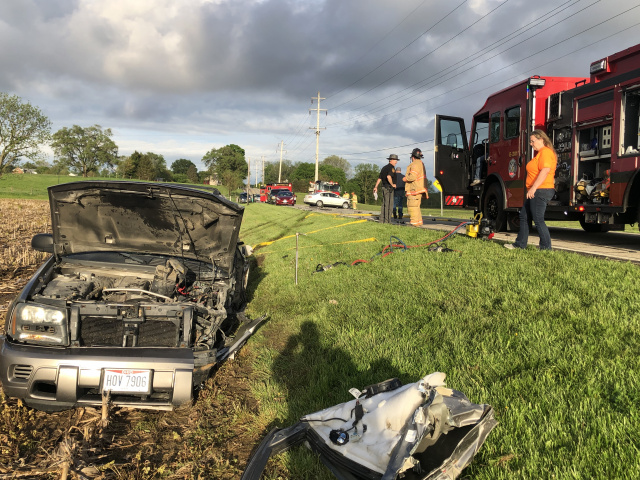 PICKAWAY – A almost head-on collision occurred around 6:45 yesterday May 3, 2019, near 6476 Tarlton Road, but according to police that's not where this incident started.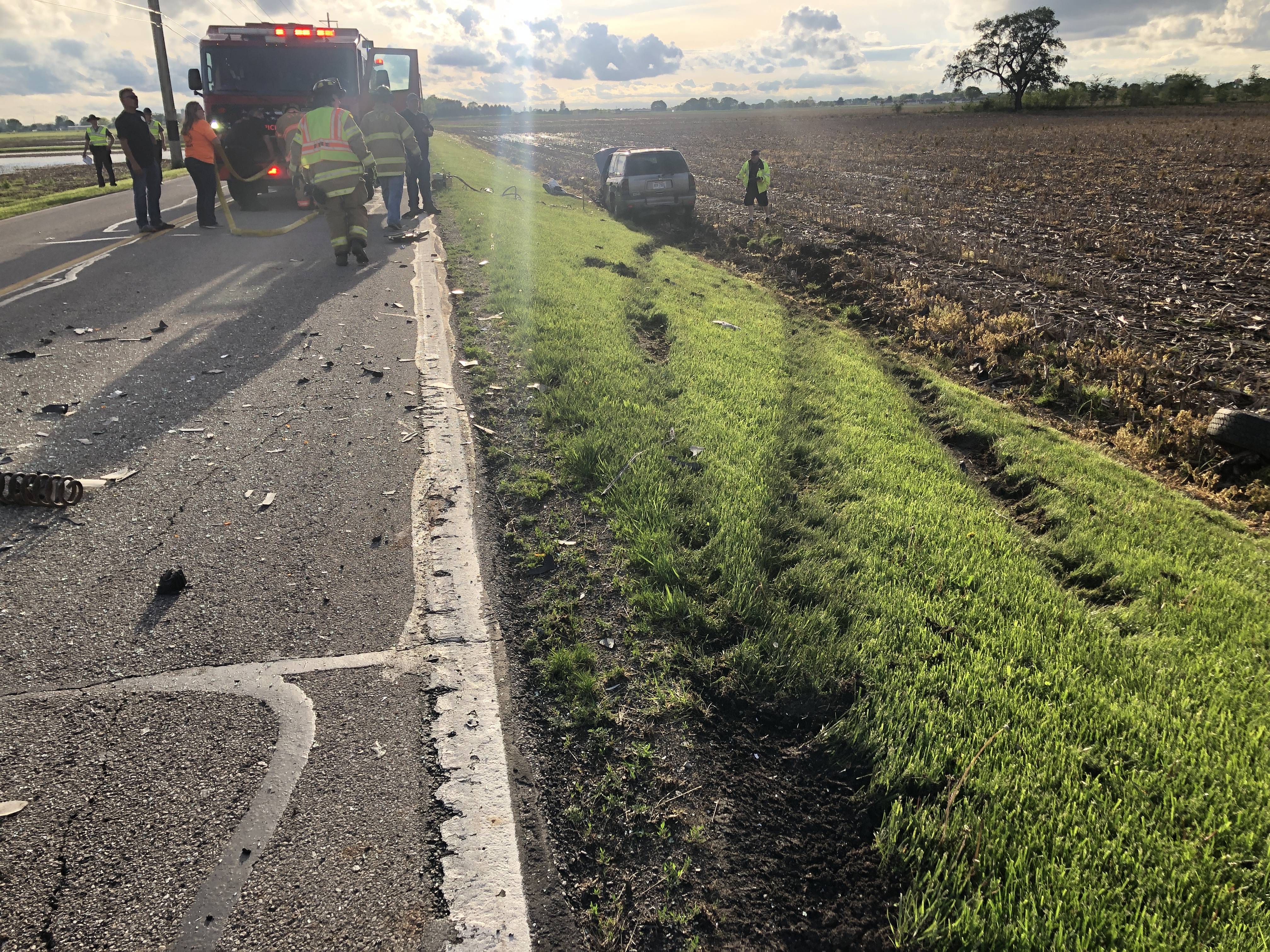 Pickaway County Sheriffs said that a call came in prior to the accident of a white Volkswagon Passat driving erratically on U.S. 23.  Police was actively looking for this car when it crashed, I was told on the scene.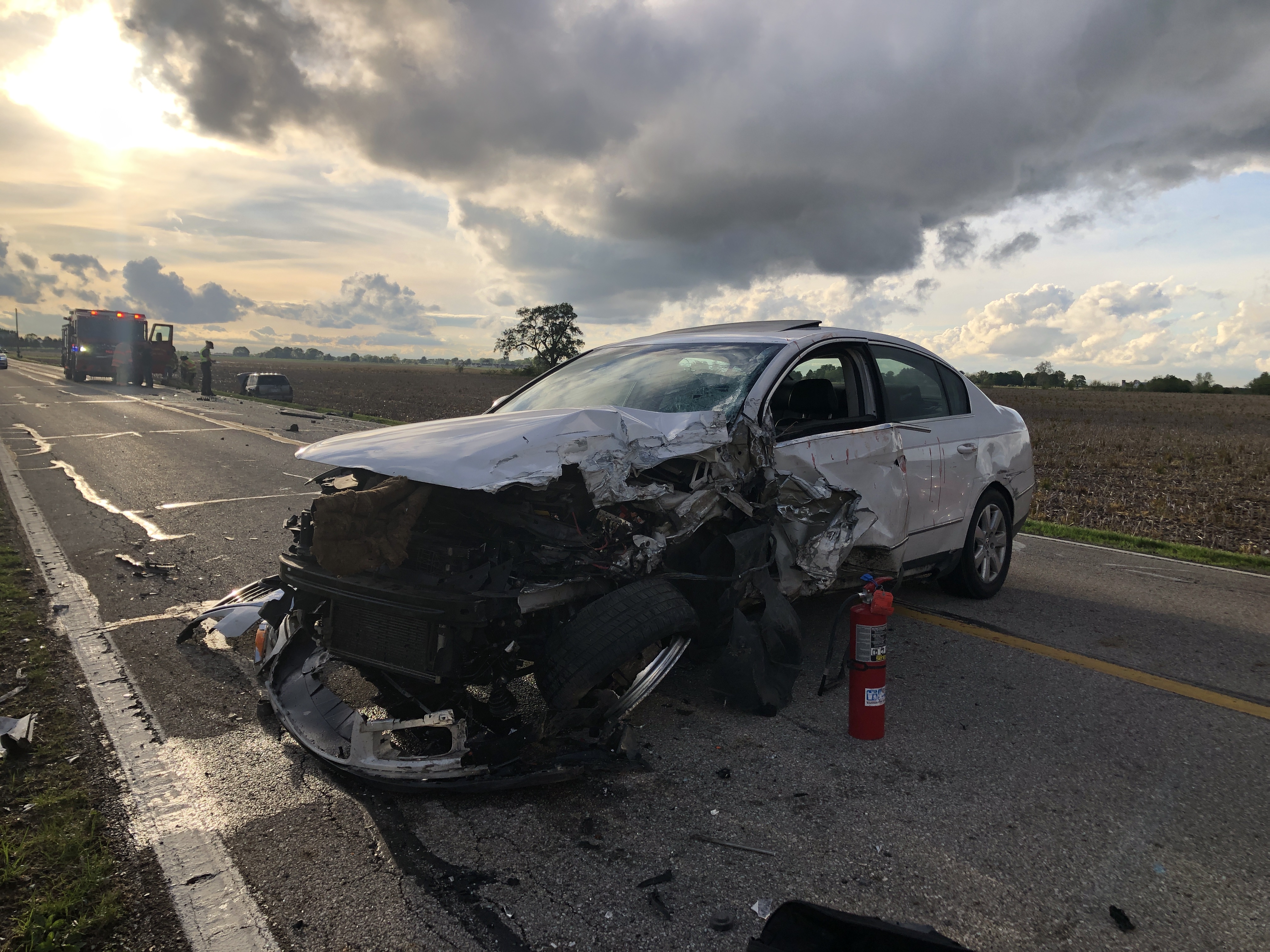 Witnesses told police that they saw Thomas Blair who was headed west on Tarlton road in the Volkswagen Passat cross the median line and strike the Chevy Trailblazer in the front end at a high rate of speed.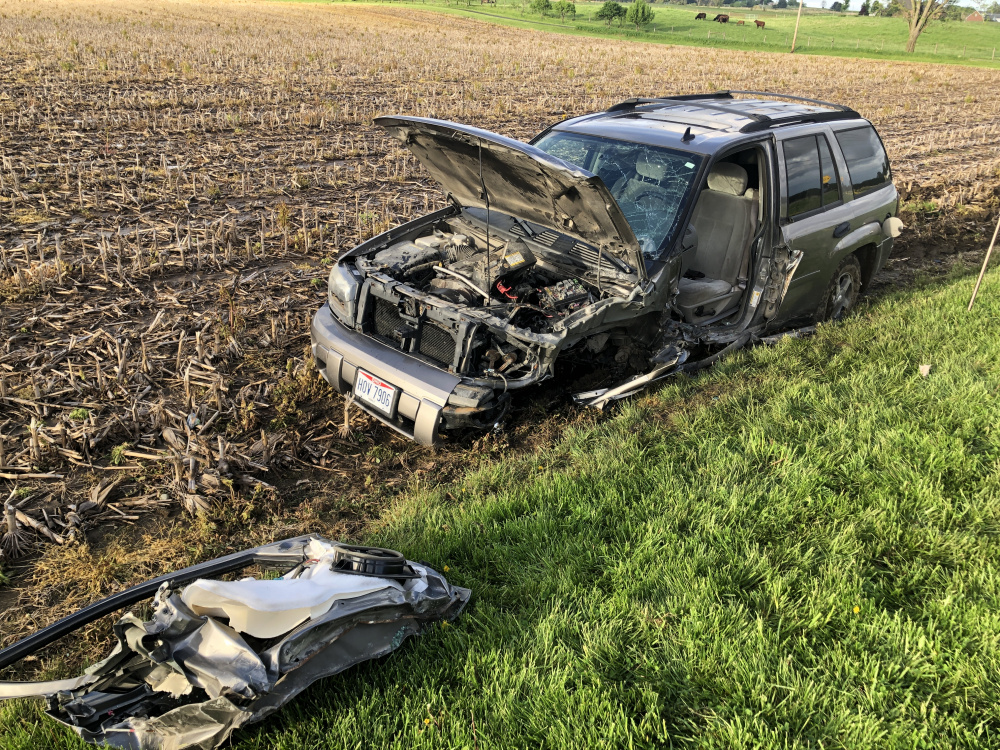 Sheriff on the scene said the accident caused the trailblazer to leave the roadway on the righthand side of the road and come to rest in the field.  Clearcreek Township Fire/EMS with aid from Pickaway Township were needed to extricate the driver from the Blazer by removing the drivers side door.  She was then transported by Ambulance to Amvets Parking lot and flown by Survival Flight to Grant hospital in critical condition. Her daughter who was also in the car (adult child) was taken to Berger with minor injuries.  The driver of the Passat Blair refused treatment at the scene until family members who arrived on scene talked him into going to the hospital.
Sheriffs said Blair was at fault for the accident, but the crash is still under investigation with charges possibly pending. Police on scene said everyone involved was wearing seatbelts.