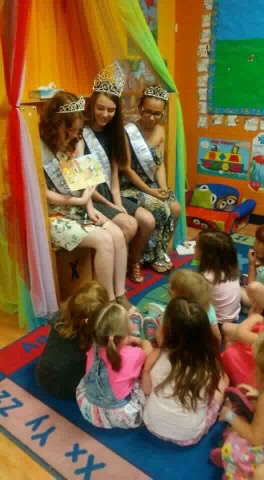 CIRCLEVILLE – It didn't take long before the Dam Day Court got to work. Dam Day Queen Haille Anderson with her 1st attendant Madyson Comfort and 2nd attendant Alexis Fletcher appeared at the Circleville YMCA for their first appearance this morning for a book reading.  The children had lots of questions for the princesses.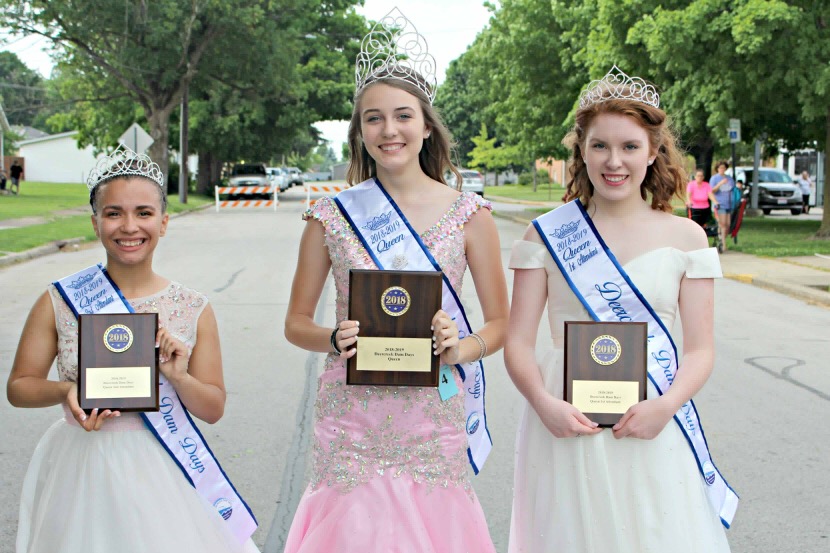 Dam Day Queen Hallie Anderson talked about her first assignment as Queen, "It's a great experience! I love traveling and getting invited to events and the kids saying "it's a princess!"  Queen Hallie read the book "Toms Pet, for the children and then answered questions like, "Do you live in a castle? and where they got their crowns and dresses."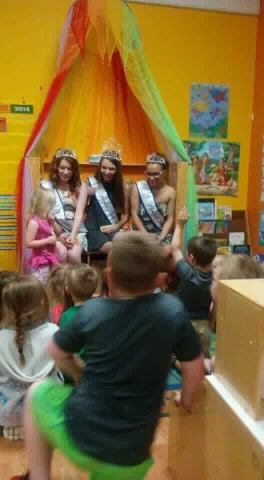 1st attendant Madyson Comfort said, "She loves being first attendant and meeting new people and can't wait to go to festivals she hasn't been to.  She enjoyed going to the YMCA because she used to go to the YMCA and reading to the kids was fun and gave her insight for being a teacher."
"It is absolutely a wonderful privilege to be apart to of the Deercreek Dam Days court. Seeing those kids smiles today made my day. They kept complementing our crowns and dresses they ask us if we came from our castle. I would love to do something like this again," said 2nd attendant Alexis Fletcher.