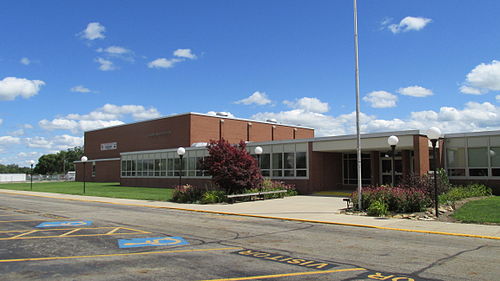 PICKAWAY – On May 9, 2019 former high school teacher Daniel C. Jones appeared before the Pickaway County Common Pleas Court and pled guilty to 3 counts of Sexual Battery involving a minor.
Mr. Jones was originally indicted on December 7, 2018 by the
Pickaway County Grand Jury for 6 counts, which included the 3 that he plead guilty to on today's date. The court ordered a Pre-Sentence Investigation be conducted on Mr. Jones. He will be sentenced on June 26, 2019 at 1030 am in the Pickaway County Common Pleas Courts.
Each count carries a maximum sentence of 60 months. After his release from prison, he must also register as a Tier III sexual offender for the remainder of his life.
This case originated on or about February 22, 2018 when information was reported to the Circleville Police Department regarding a suspected sex offense involving a teacher and a student.
Sciotopost broke the stort in September of 2017