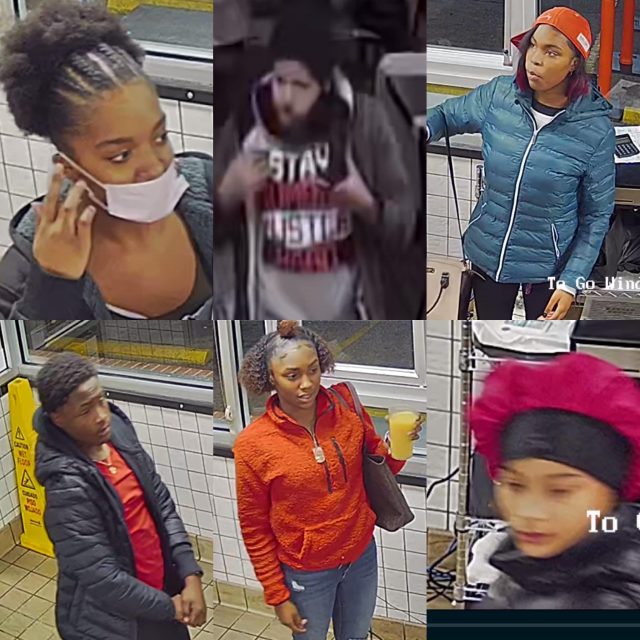 Columbus – Columbus Police say that a Waffle House was robbed after a employee tried to stop a disturbance.
According to CPD On January 10, 2021 at 8:37pm, the victim was working as a waiter inside the Waffle House at 1405 N. Cassady Ave.
Several suspects began to argue with the restaurant staff causing a disturbance.
The victim confronted the suspects for their behavior and he was attacked and robbed inside the restaurant.
Suspects were described as several male and female blacks, 15-19 years old.
Surveillance video was collected and still photos are attached.
Anyone with info as to the identity of the suspects is asked to contact CPD's Robbery Unit at 614-645-4665 or blaird@columbuspolice.org or Central Ohio Crime Stoppers at 614-461-TIPS (8477).