On February 4th, 2021 the Circleville Police Department received an anonymous narcotics tip. CPD detectives followed up on the tip and observed multiple drug transactions in the parking lot of a local hotel. The suspects room was verified, a search warrant was obtained and served on the hotel room. Natisha Keaton and Robert Harris Jr. were located in the hotel room along with; 5.2g of suspected fentanyl, 37.2g of suspected heroin, 16.2g of suspected methamphetamine, over $1,500 cash, and a stolen loaded handgun. Both Robert and Natisha were arrested and transported to the Pickaway County Jail on the following charges:
Illegal assembly or possession of chemicals for the manufacturing of drugs-F2
Trafficking of fentanyl-F2
Trafficking of heroin-F1
Tracking of methamphetamine-F1
Possession of fentanyl-F3
Possession of heroin-F2
Possession of methamphetamine-F2
Weapons under disability- F3
Receiving stolen property-F4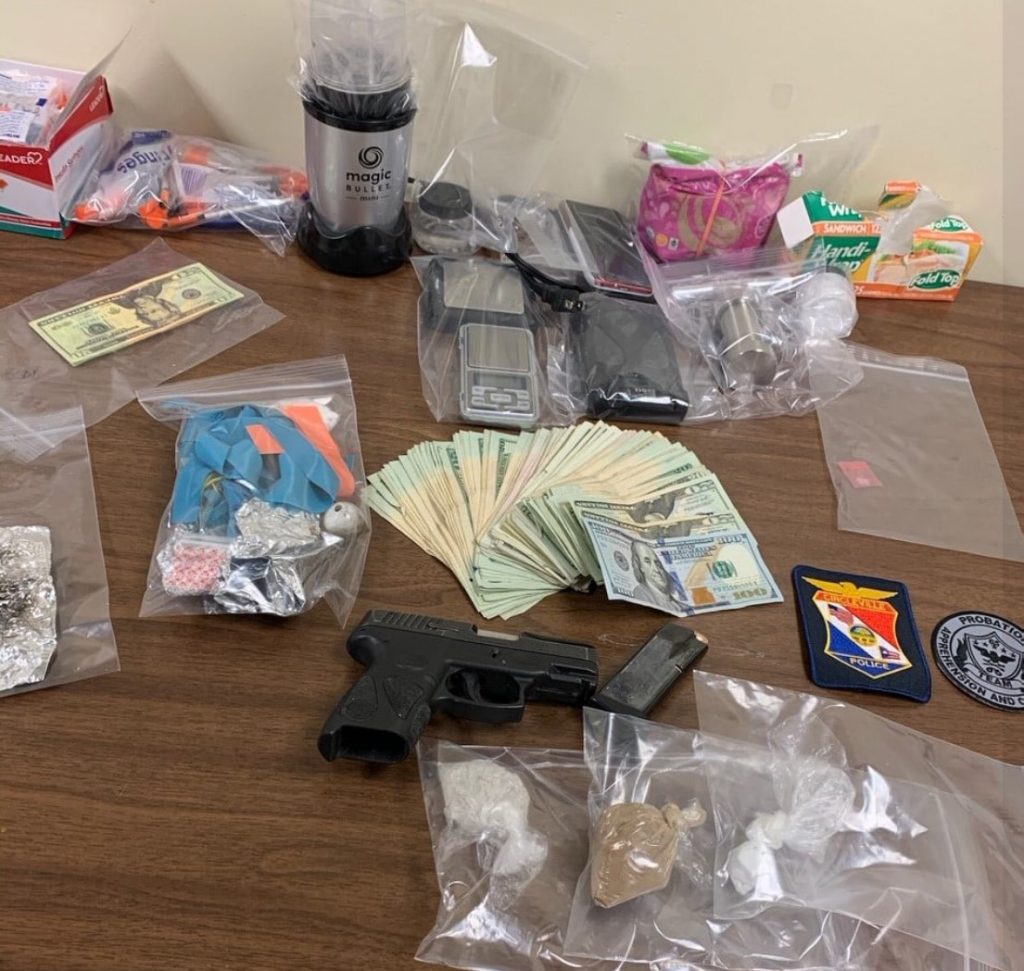 The Circleville Police department would like to thank the Circleville Probation Department for their assistance. The Police Department would also like to thank the citizens of Circleville who have provided tips through the Drugs Tip Line which aided in investigations.
All citizens with information about the trafficking or sales of narcotics are encouraged to provide tips by calling the Drug Tip Line 740-477-DRUG (3784) or emailing drugtips@circlevillepolice.com. You can remain anonymous when leaving a tip on the Drug Tip Line.
Natisha Keaton was recently busted in an overdose situation just two months ago: http://www.sciotopost.com/circleville-oh-two-overdoses-lead-to-east-side-bust-with-three-arrested/