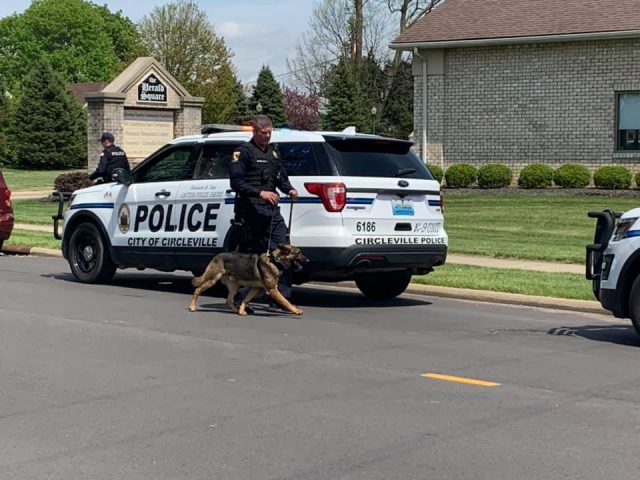 CIRCLEVILLE – On April 28, 2020, the Circleville Police Department made two traffic stops resulting in the seizure of various illegal narcotics. K-9 Sergey was instrumental in locating heroin, drug paraphernalia, drug abuse instruments, prescription pills, and marijuana. The first traffic stop was conducted in the 700 block of N. Court Street and the second traffic stop was on US23 just north of the cloverleaf after a short pursuit.
These two incidents are a direct result of an ongoing investigation by the Circleville Police Department stemming from drug overdoses in our community. The names and criminal charges will be released in the near future. We would like to thank Circleville Municipal Court, Probation Department and the Pickaway County Intensive Supervision Department for all their assistance today.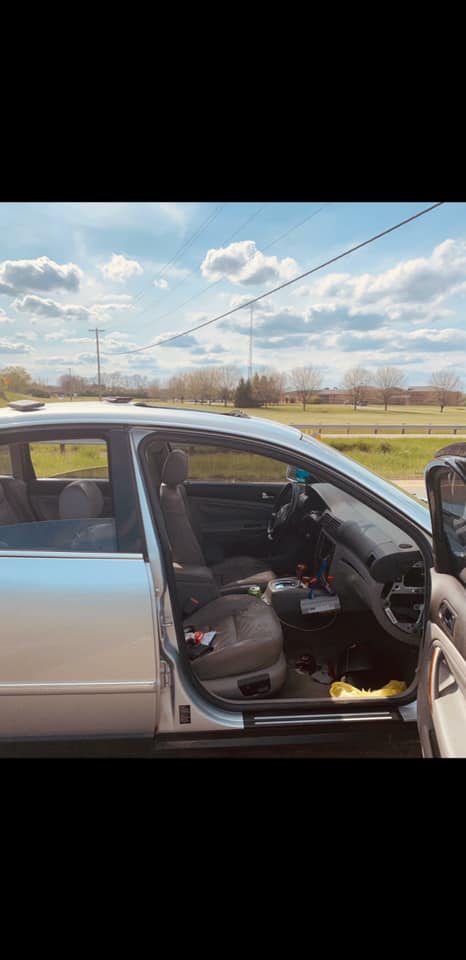 Yesterday Officer Eberhard and K-9 "Serg" conducted a traffic stop on a vehicle leaving the residence. During the traffic stop narcotics were located on the driver of the vehicle. Narcotics located in the vehicle assisted in obtaining a search warrant for 129 Hayward Street. Once inside the residence Officers recovered an unknown amount of suspected powder known to Officers as "Gray Death", digital scales, small plastic baggies, syringes, Crack Cocaine, and suspected Fentanyl. Gray Death is an extremely dangerous opioid.
On April 24, the duo pairs first day performed a traffic stop this morning at Main and Lancaster Pike for a lane violation, officers had suspicions of narcotics. A free air narcotic check was done with the New K9 and handler. Sergey alerted the presence of drugs, and during that search officers seized drug paraphernalia and a loaded .45 caliber handgun. The suspect was arrested and taken to Pickaway County Sheriffs office for booking and charged with probation violation, possessing drug abuse instrument, drug paraphernalia, carrying concealed weapon, and having weapons while under disability.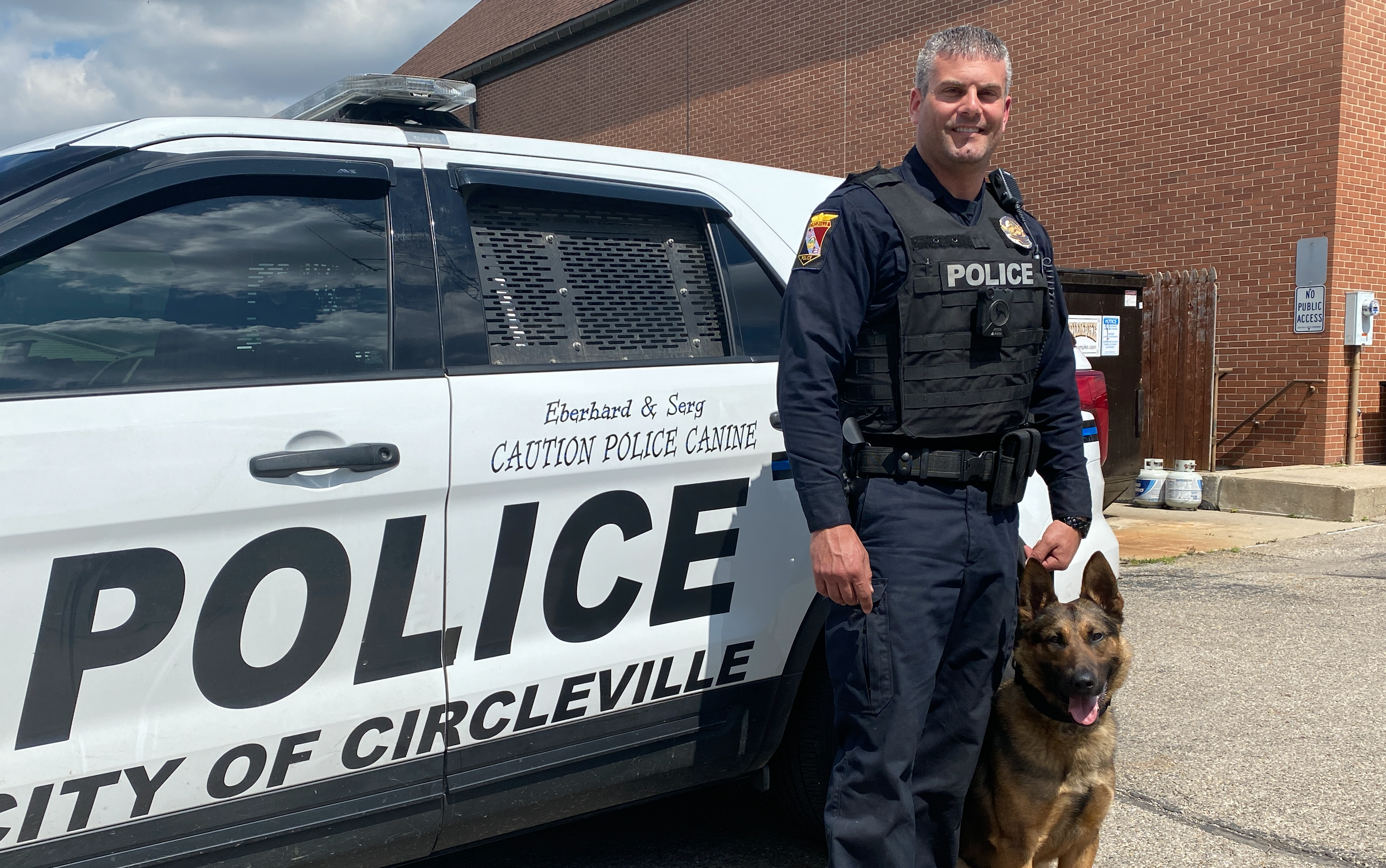 "You can see from this mornings bust how much use a tool like a K9 is for the city," said Sgt. Mathew Hafey of the Circleville Police Department, "Its just another tool in our toolbox for fighting drugs here."
As always, residents who wish to help us with the drug problem in our community are encouraged to use The Circleville Police Department Anonymous Drug Tip Hotline. The Anonymous Drug Tip Hotline is a voicemail system, which is accessible 24 hours a day. Callers are encouraged to leave as much information as possible. The caller may choose to leave their contact information so that an investigator can return a call to them, or they may remain anonymous. The Hotline should not be used for in-progress crimes. If you view an in-progress crime please call 911 or 740-474-8888. You can also e-mail our Detectives at drugtips@circlevillepolice.com