CINCINNATI, OH – Today, U.S. Senator Rob Portman (R-OH), joined YouthBuild students, Easterseals CEO Pam Green, VP of Education for Employment Debbie Smith, and local YouthBuild Program Manager James Harris for a tour of an Evanston home they have renovated that will be sold.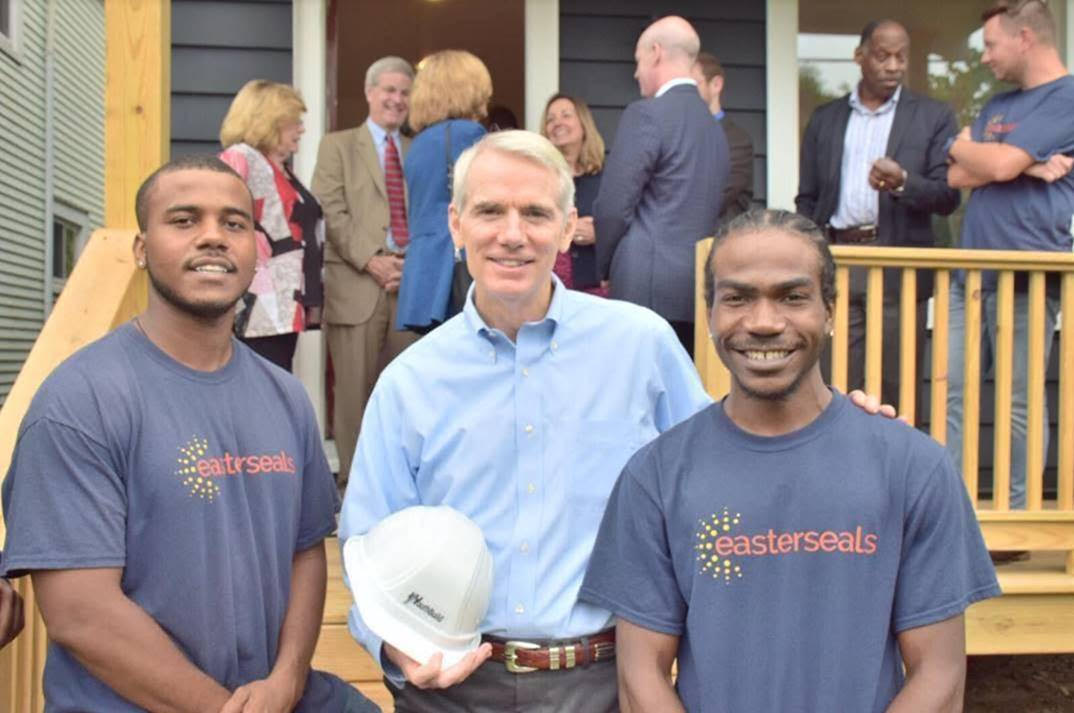 "Today, I had the opportunity to visit and tour a YouthBuild site in the Cincinnati region, and I'm impressed by what I saw," said Portman. "The skills that Easterseals is committed to teaching these students through their apprenticeship program are vital. These skills will help students gain the valuable knowledge they need in order to succeed in their future careers and ultimately live up to their God-given potential."
"YouthBuild is one of the best anti-poverty programs I know. The young men and women we serve build skills that lead to trades and careers that pay a living wage, and at the same time, they are strengthening their community by renovating a home to sell to a low income family," said Pam Green, President and CEO of Easterseals Serving Greater Cincinnati. "I am so proud of all our YouthBuild team does to prepare young people to become contributing members of our local workforce. We appreciate Sen. Portman's ongoing support of programs like YouthBuild that help young adults find career success in the skilled trades and experience the pride of employment."
YouthBuild is a U.S. Department of Labor program offered locally by Easterseals Serving Greater Cincinnati. Apprentices from 16 to 24 years old and facing various barriers to academic and employment success refocus their futures by participating in a construction training program while completing high school. Participants learn hands-on trade skills, build a respectable work history and character references, sample a variety of career options, and develop leadership skills—all while beautifying and rebuilding the surrounding neighborhood.