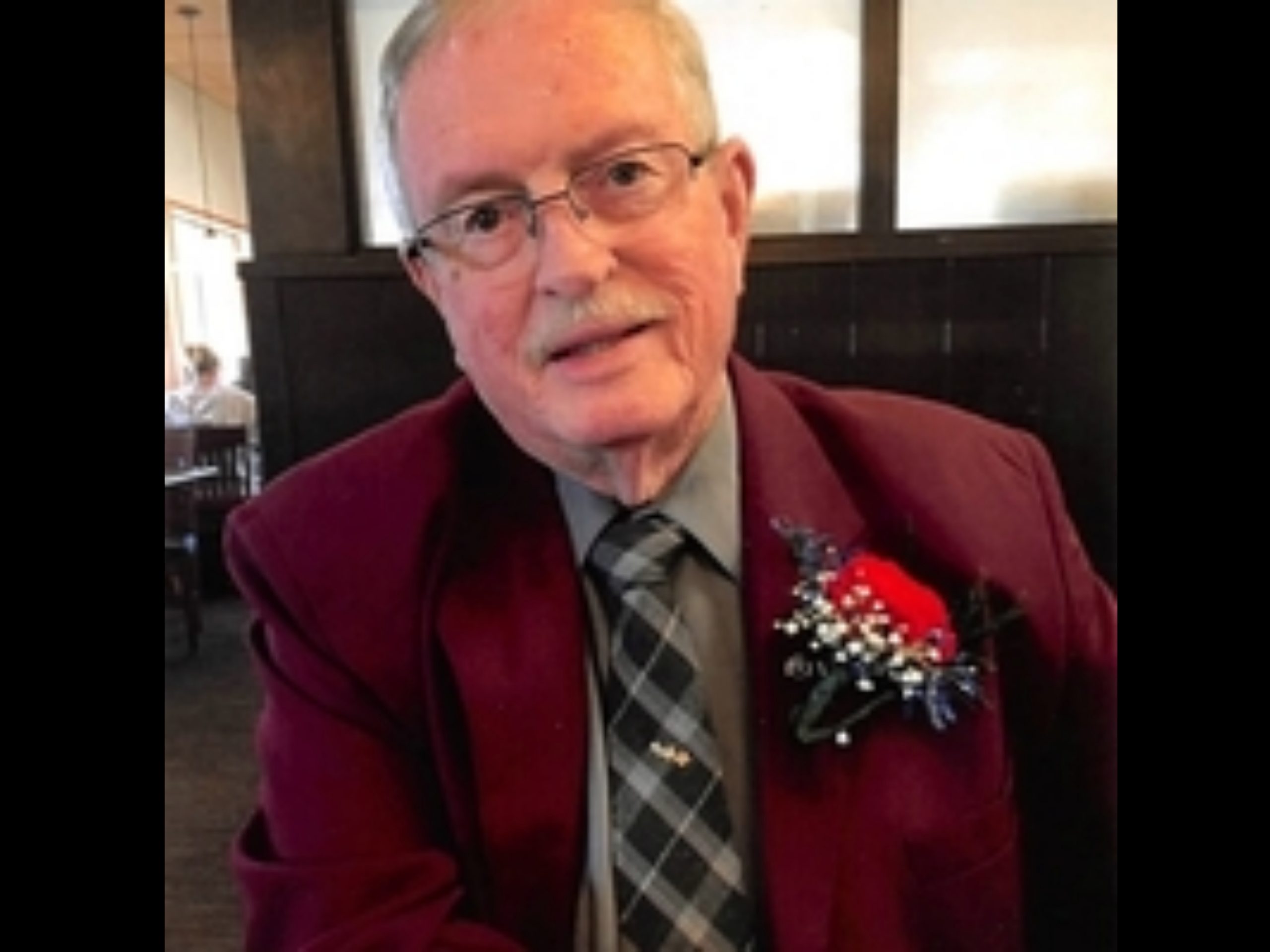 Chillicothe OH- On February 3, 2021 Chillicothe lost a well-known and beloved member of the community when Stanley Mitchell, age 80, lost his battle with COVID-19 and departed this earth to ascend to his heavenly home. 
Stan Mitchell was born in Maysville KY, on October 17 1940, son of John Williams and Evelyn Mitchell, and later step-mother Evelyn Wiggins, owners of Wiggins dairy farm. Helping his father as a boy on the farm instilled Stan with a love of the outdoors and a strong work ethic from a young age that would carry on through his life. He graduated from Eastern Kentucky University in 1962 with a Bachelor of Science in Elementary Education then went on to later obtain a Masters in School Administration from Xavier University.
Stan enjoyed a long and fulfilling career as an educator and advocate for youth, starting as a science teacher before serving as a principal first in Massieville, then later as the principal of Western and Allen Elementary for the Chillicothe City School District. During his nineteen-year tenure with CCSD he was instrumental in founding the long running and much loved "Safety Town" program for pre-kindergarten students. During these years he served as a volunteer EMS and Firefighter often putting his life on the line. He earned his pilot's license and achieved the rank of Captain in the United States Air Force, Civil Air Patrol, flying volunteer missions to find downed aircraft and secure crash sites. He was the acting President of the Chillicothe Kiwanis Club from 1982- 1983.
It was also during these early years that his good friend Bob Imboden introduced him to a young woman that would prove to be the love of his life and his wife of 45 years, Helen Fisher. Stan and Helen were joined in marriage on June 14th, 1975, and up to the day of his death were inseparable, almost never spending a night apart.
Upon "retiring" from his career as a principal, Stan promptly began a second career with the Pickaway and Ross County Vocational Center, where he administered the Adult Education G.E.D. program for 13 years. After dedicating a total of 43 years of service to education, and upon finally and actually retiring, Stan volunteered with Helen as a V.I.P. at the Paint Creek State Park campground where he enjoyed planning programs including the annual Veterans day program and Halloween campout, and also served as Secretary for the Friends for the Preservation of Ohio State Parks.
He was an avid outdoorsman and had a passion for fishing and camping and especially hunting, a hobby he enjoyed with several of his children. He also enjoyed sharing his love of the outdoors with children in the community, teaching numerous Passport to Fishing and Hunter Safety Education courses for youth. He was an advocate for gun safety, acting as an NRA certified instructor for Concealed Carry (CCW) and Gun Safety courses.
Never one to slow down, he could frequently be spotted driving through town in his favorite car- a 94' red Corvette, and was a member of the Ross County Corvette Club. He enjoyed rooting for his favorite sports teams; the Buckeyes, the Bengals and most especially his beloved Kentucky Wildcats. He was a deeply religious man of the Christian faith, and an active member and volunteer at his church. In February of 2020 Stan was honored to receive the Chillicothe Kiwanis Club's Annual Ohio Statehood Day Achievement Award in recognition of a lifetime of service, achievement and dedication to his community.
A loving husband and father, Stan leaves behind his wife Helen, as well as brother Leonard "Buddy"(Nikki) Mitchell and his nine children Craig (Jill) Massie, Joanna Mitchell, Melissa Mitchell, Roland (Charlene) Mitchell, Cheilon (Christian) Mitchell-Preston, Miguel Mitchell, Jesus (Sherry) Mitchell, Ancizar (Kelsie) Mitchell, and Maria (Jeremiah) West as well as numerous grandchildren and great grandchildren who thought he was the best thing since sliced bread. He was preceded in death by his parents and step mother as well as infant twin daughters, Pamela and Gwendolyn Mitchell. Those who preceded him in death now welcome him in heaven, while those of us he left behind mourn for but a little while as we wait to be reunited eternally with him once more.
In lieu of flowers, the family requests those moved to do so make a charitable donation on his behalf to St. Jude's Children Hospital, the Friends of Ohio State Parks, or a charitable service organization of their choice. Although the services will be limited to immediate family due to COVID-19 restrictions, his friends and extended family are welcome to view the live stream of the visitation at 10:00 am, the funeral service at 11:00 am, Monday, February 8, 2021, and sign the online guest book. The livestream is available at https://video.nest.com/live/xpJYv9zGfO.  A brief grave-side ceremony, open to the public, will be held approximately 12:45 pm in Grandview Cemetery.