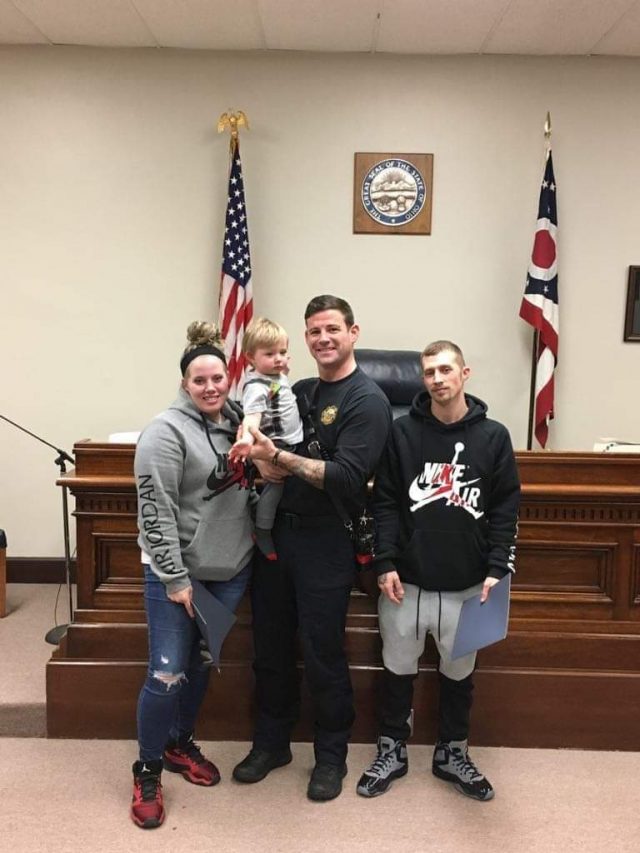 Chillicothe OH- In August of 2018 a hero emerged and saved the lives of two people, as one had hit rock bottom and the other was just being born. The hero had a name, Linn Warthman was the firefighter on scene to tend to the mother and baby.
This was a story to hit the news and the feelings of thousands of people across Ohio, when it was announced that a baby had been born in the toilet of a Burger King restaurant in Chillicothe, Ohio.
This story didn't end there, Liz Sanders is the mother of that newborn baby and she was fighting a horrible addiction to drugs. Two days after the birth in that Burger King restroom, she admitted herself into a rehab facility. Nearly two years later, she's clean and sober, attending college and being the best mother possible to her children.
We spoke with Liz Sanders about her journey and she was happy to share, in hopes that it may reach others who struggle with drug addiction. She spoke candidly about that day and how much of an impact one person has had on her life and her recovery. That person is Linn Warthman, who is still in contact with Liz on a regular basis. She said "He has been a god sent. Never once did any interviews, he doesnt have social media, and we have grown very close with him. He calls about once a month and we go to the fire house to pick up BOXES of clothes & stuff he has got for Elias."
Law enforcement officer Terry Brown and Firefighter Linn Warthman will be on Live P.D. this Wednesday, 3/4/2020 @ 8:30P.M to share this amazing miracle and heroic actions.
Make sure to tune in !!