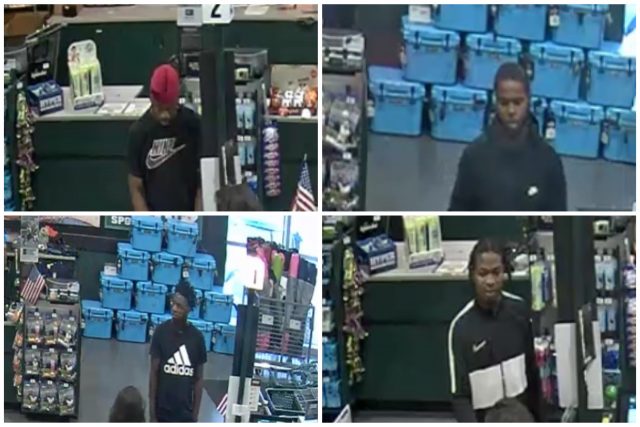 CHILLIOCTHE – Chillicothe Police are asking for communities help in identifying several suspects that used stolen credit cards in several businesses in Chillicothe over the last few days.
The suspects pictures below used stolen credit cards at numerous businesses in Chillicothe. We need your help identifying these four males.
Contact Detective DeMint at 740-773-1191 Ext. 138 or email [email protected] with any information. Anonymous tips can be also given to Southern Ohio Crime Stoppers, Inc. or call 740-773-TIPS. Report # 19-13726.