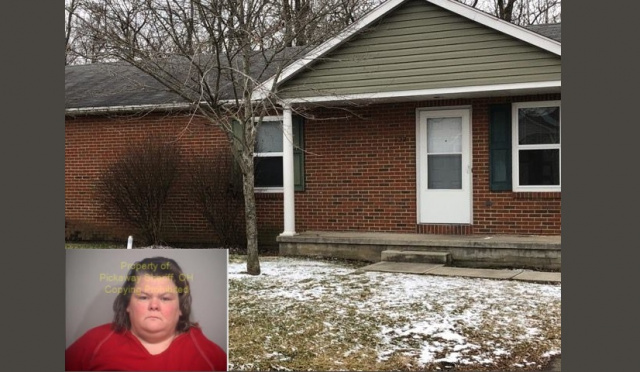 CIRCLEVILLE – According to court documents obtained by the Scioto Post, charges have been upgraded in the case of a case of child abuse uncovered by the Circleville Police Department and Pickaway County Child Protective Services on January 19th, 2018.
As per the Pickaway County Court of Common Pleas, Martha Lemaster now faces one count of Attempted Murder, along with two counts of Felonious Assault, and two counts of kidnapping. The additional charge carries with it, a maximum penalty of 10 years.
As per the Pickaway County Prosecutor's Office, the charge stands at attempted murder, despite the fact that some displays from the Pickaway County Sheriff's Office Active Inmate portal state that the charge is murder. We were told by the Prosecutor's Office that this is an error in the Sheriff's reporting system.
Martha Lemaster is scheduled to face an arraignment on February the 7th, at approximately 8:30 AM in front of judge P. Randall Kneece.