OHIO – A House Bill passed in 2016 Bill 523, effective on September 8, 2016, legalizes medical marijuana in Ohio. The Ohio Medical Marijuana Control Program will allow people with certain medical conditions, upon the recommendation of an Ohio-licensed physician certified by the State Medical Board, to purchase and use medical marijuana.
While the legislation set a basic framework for the program, it left the task of establishing specific rules and guidelines for the cultivation, processing, testing, dispensing and medical use of marijuana to different state agencies, According to Ohio.gov.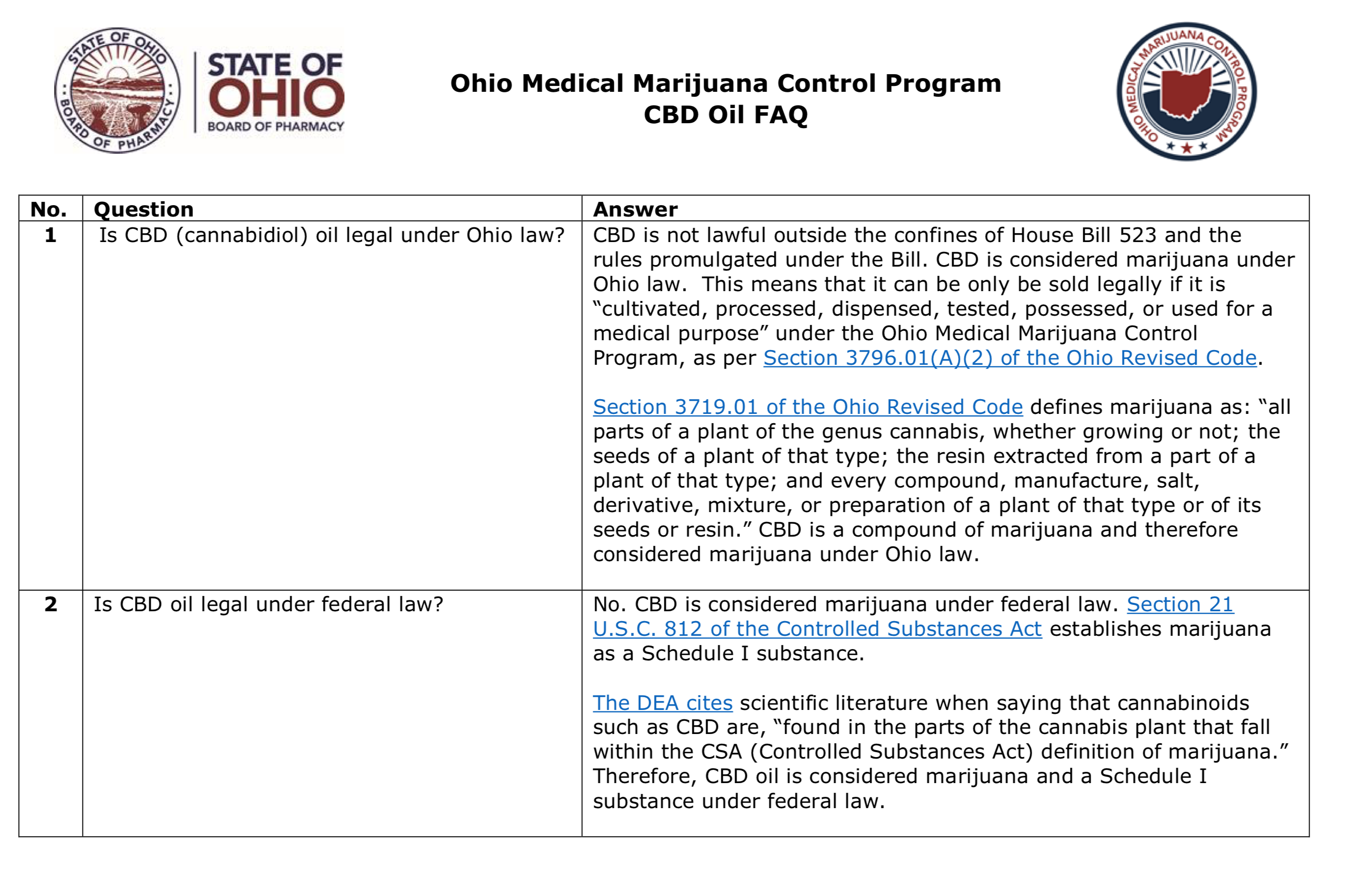 CBD Oil derived from hemp and cannabis, but does not carry any THC and can be found in Health-food stores and Pharmacies across Ohio.  Now under this new law will be considered illegal to buy.
State of Ohio Board of Pharmacy says that CBD Oils and Hemp Oils must go through the same testing as medical marijuana, and comply with the same rules as Marijuana.  After September 8, 2016 the only legal way to sell these oils is through a legal dispensary.
Currently, no dispensaries are available, so no one is allowed to possess or sell CBD oils or medical Marijuana.  Despite the ruling, some stores still are stocking and selling CBD Oils.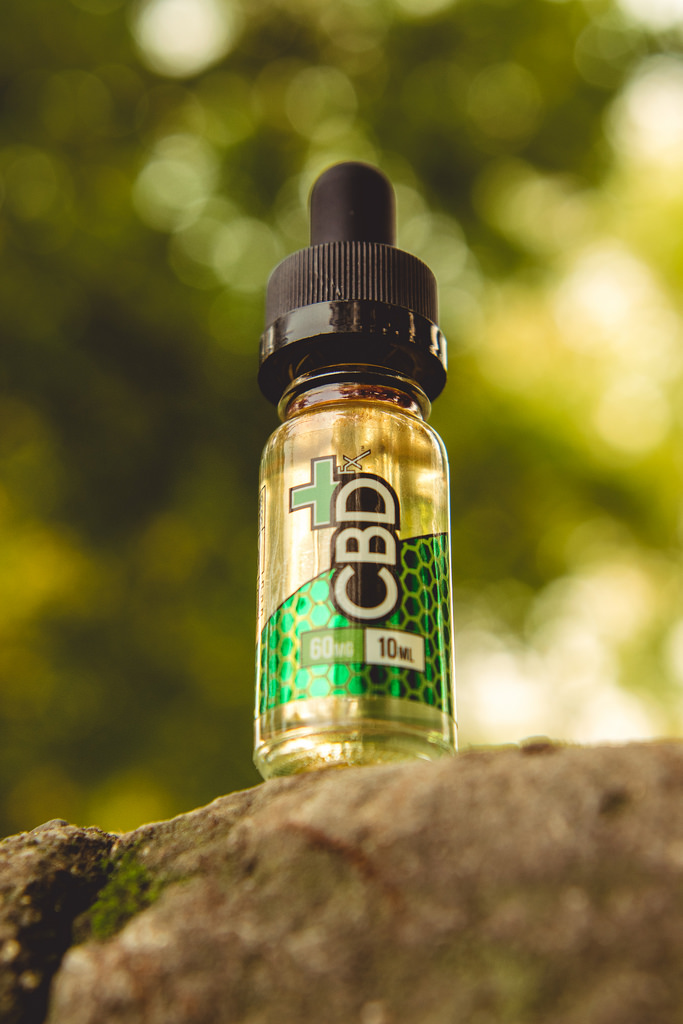 According to medicalmarijuana.ohio.gov 56 dispensaries were approved on June, 5 in Franklin County.  None are operational yet but are expected to be by the end of 2018.
People claim many health benefits from CBD Oils, according to Medical News Today, "All cannabinoids, including CBD, produce effects in the body by attaching to specific receptors. The human body produces certain cannabinoids on its own. It also has two receptors for cannabinoids, called the CB1 receptors and CB2 receptors.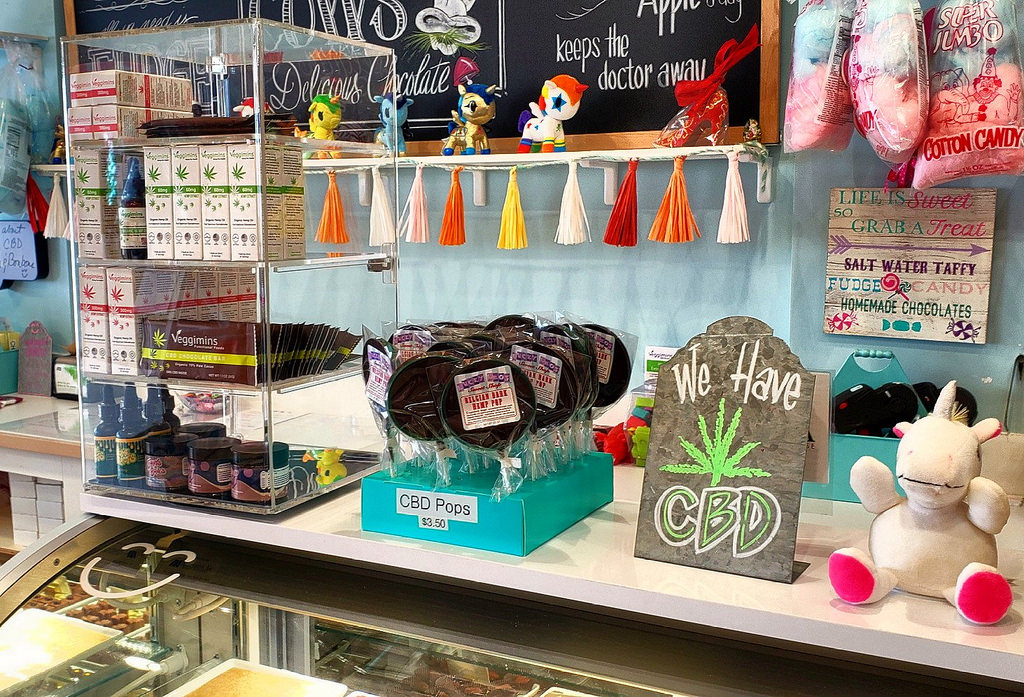 CB1 receptors are present throughout the body, but many are in the brain. The CB1 receptors in the brain deal with coordination and movement, pain, emotions, and mood, thinking, appetite, and memories, and other functions. THC attaches to these receptors. CB2 receptors are more common in the immune system. They affect inflammation and pain. Researchers once believed that CBD attached to these CB2 receptors, but it now appears that CBD does not attach directly to either receptor. Instead, it seems to direct the body to use more of its own cannabinoids."