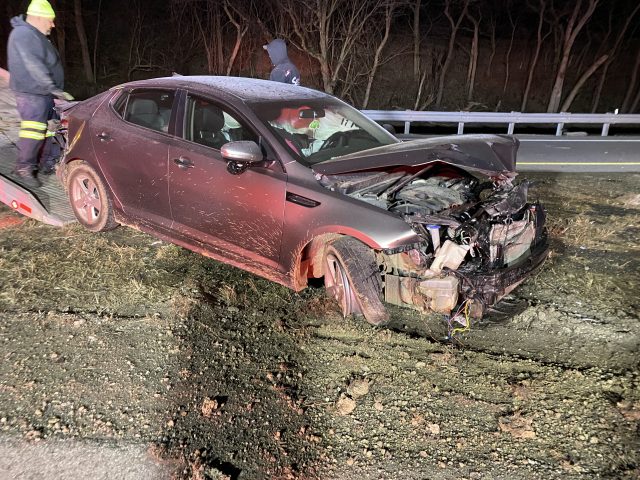 CIRCLEVILLE – US-23 is partially shut down on US-23 at Main Street exit in downtown Circleville around 1:15 am this morning.
According to the Pickaway County sheriff when they arrived on the scene they found a single-vehicle accident. At first, it was thought that the wreck was a hit and run when a witness on 911 told police she saw a man in a green truck drive from the scene after being on the scene of the accident. When officers got on the scene they found that the driver of the vehicle had left the scene in the vehicle described.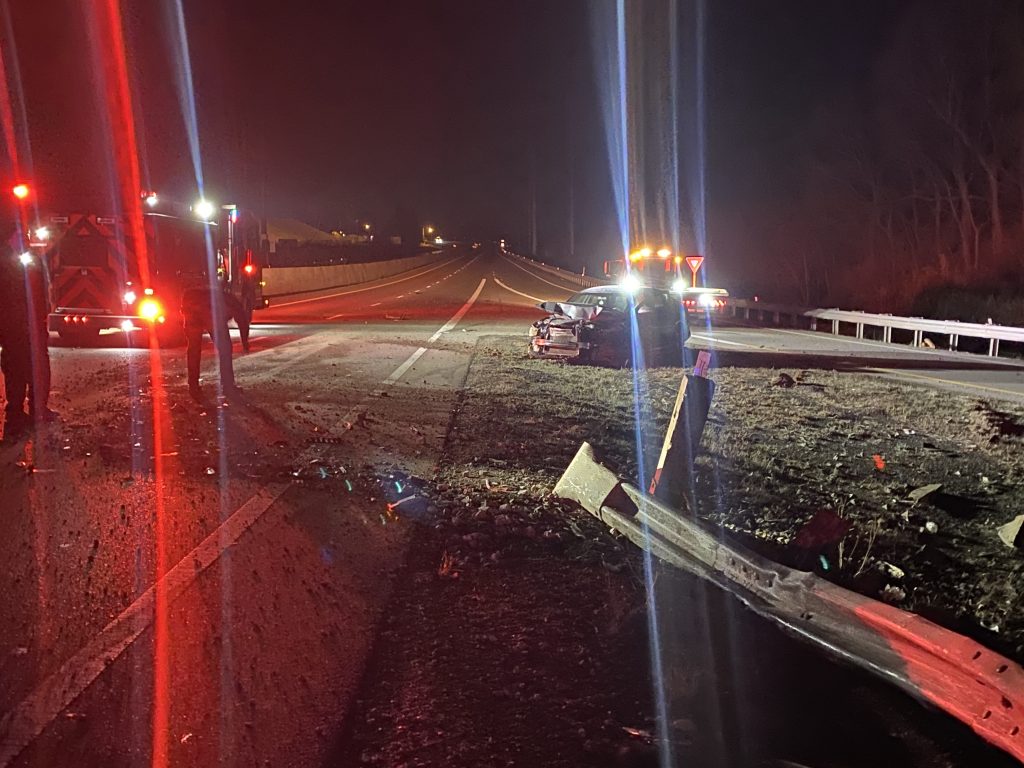 According to a witness at the scene, a woman who was identified as Madison Rivers crashed her car and was on the phone with someone when she was on the scene. A few minutes later the green truck came to the scene and Rivers got in the vehicle and left the scene.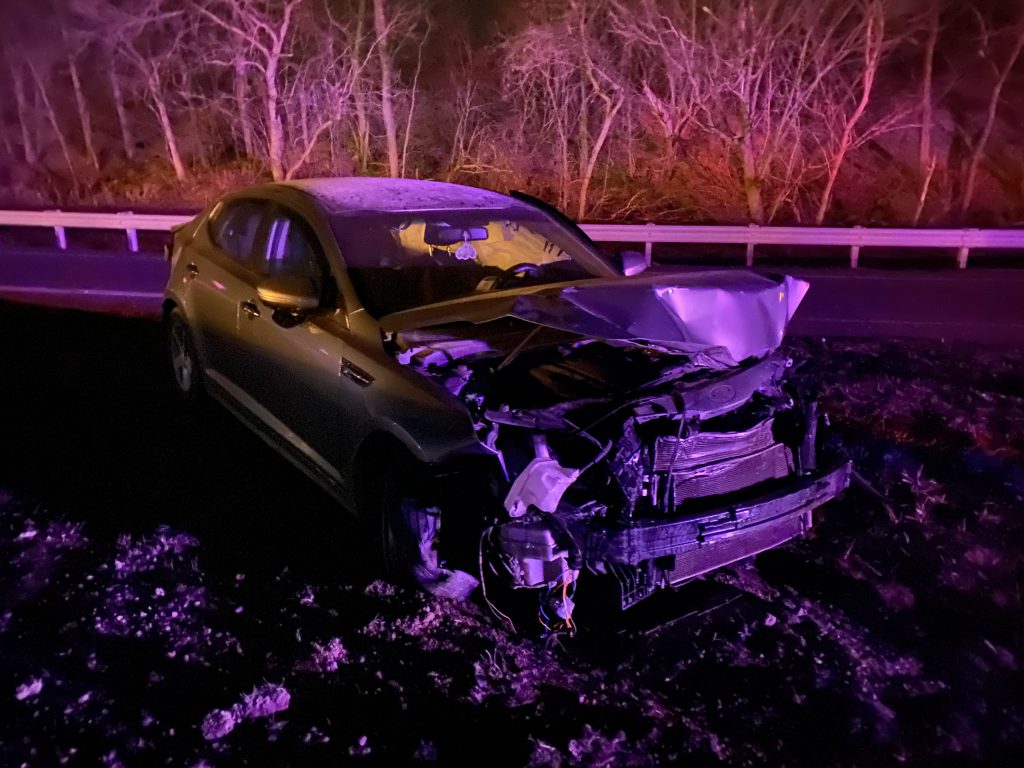 Police found a needle and a spoon used for drugs at the scene, plus a handgun on the ground on US-23. Police also had a lead on the person's whereabouts being an out-of-town worker for a local company.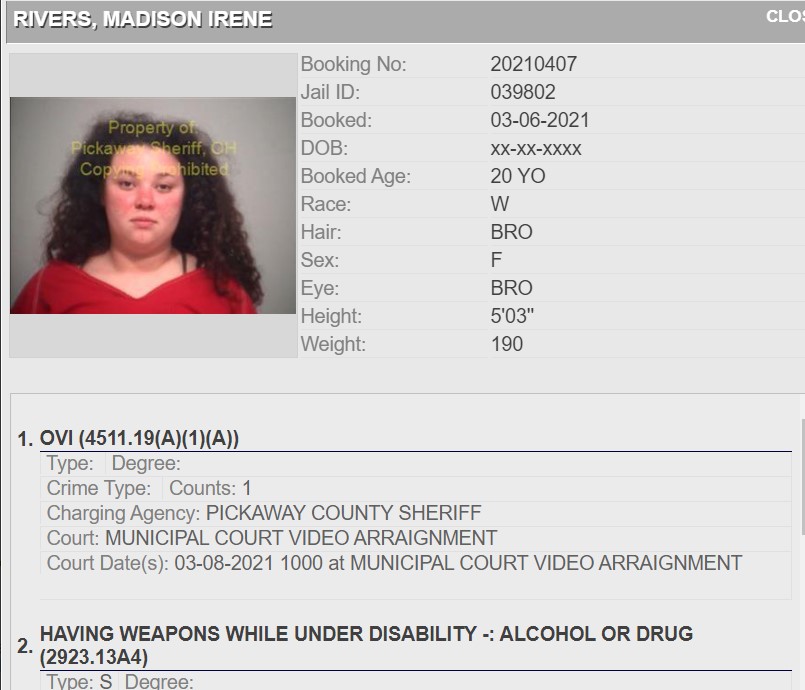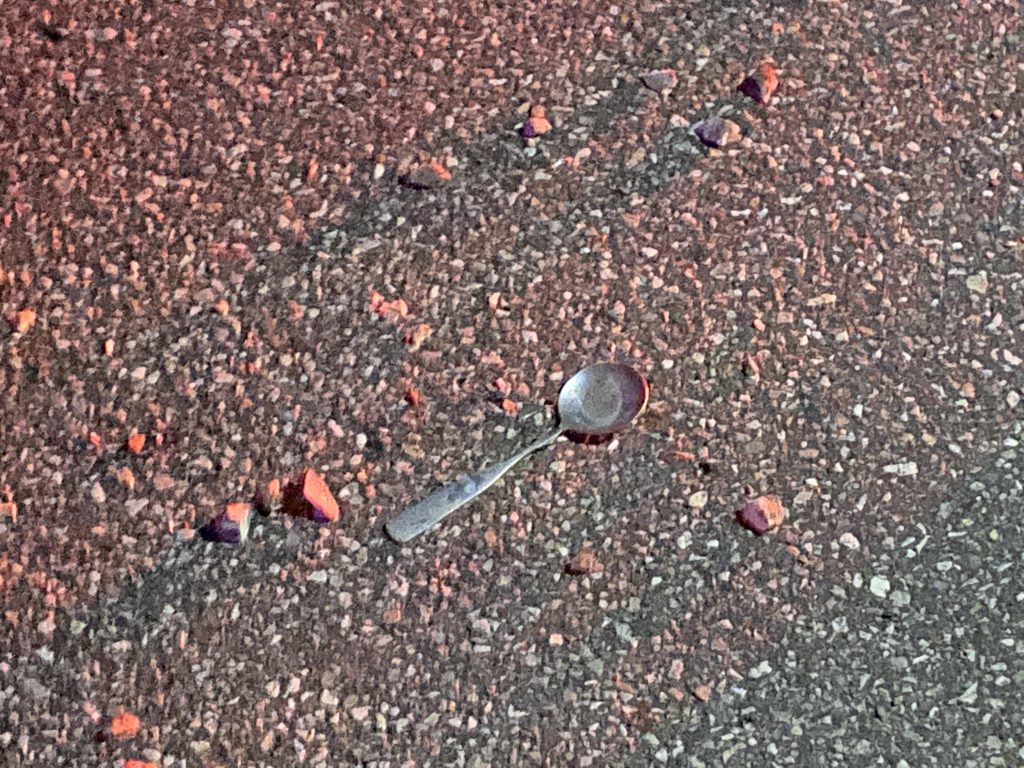 Pickaway sheriff found Rivers at a local hotel where she was arrested and charged with OVI, having weapons under disability, and improper handling of a firearm in a motor vehicle. It is unknown if more charges will be filed.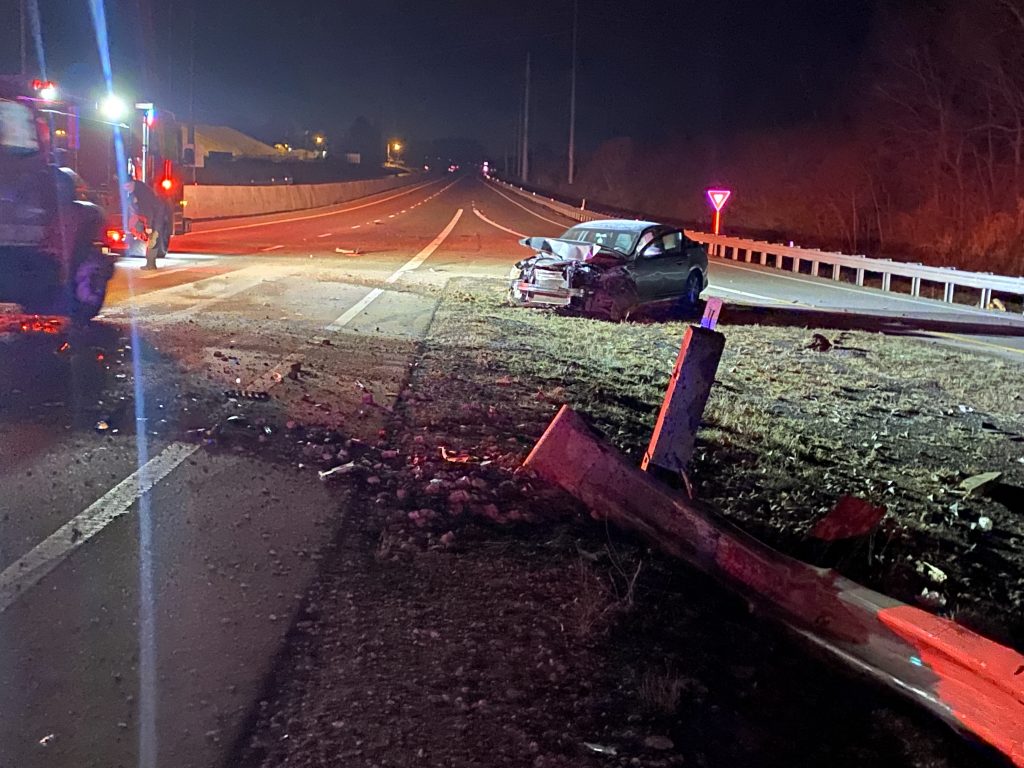 Police and fire had US-23 shut down for about an hour during clean-up. About a 40-foot metal fence was damaged in the accident throwing debris all over the roadway that had to be cleaned up.