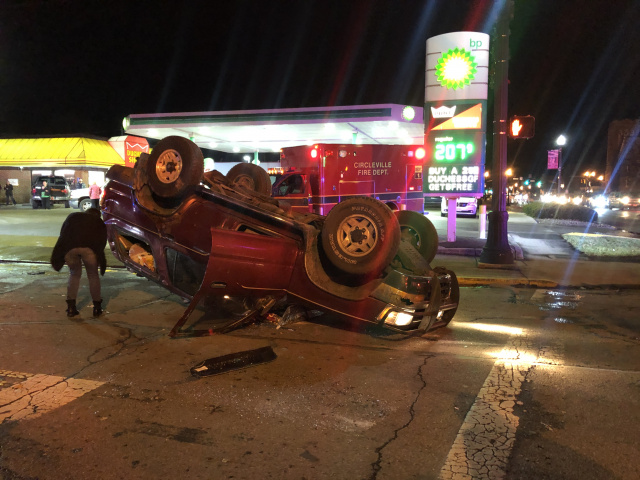 CIRCLEVILLE – An accident occurred around 7:00 pm tonight, December 28,2018 at the intersection of S Washington and Main Street.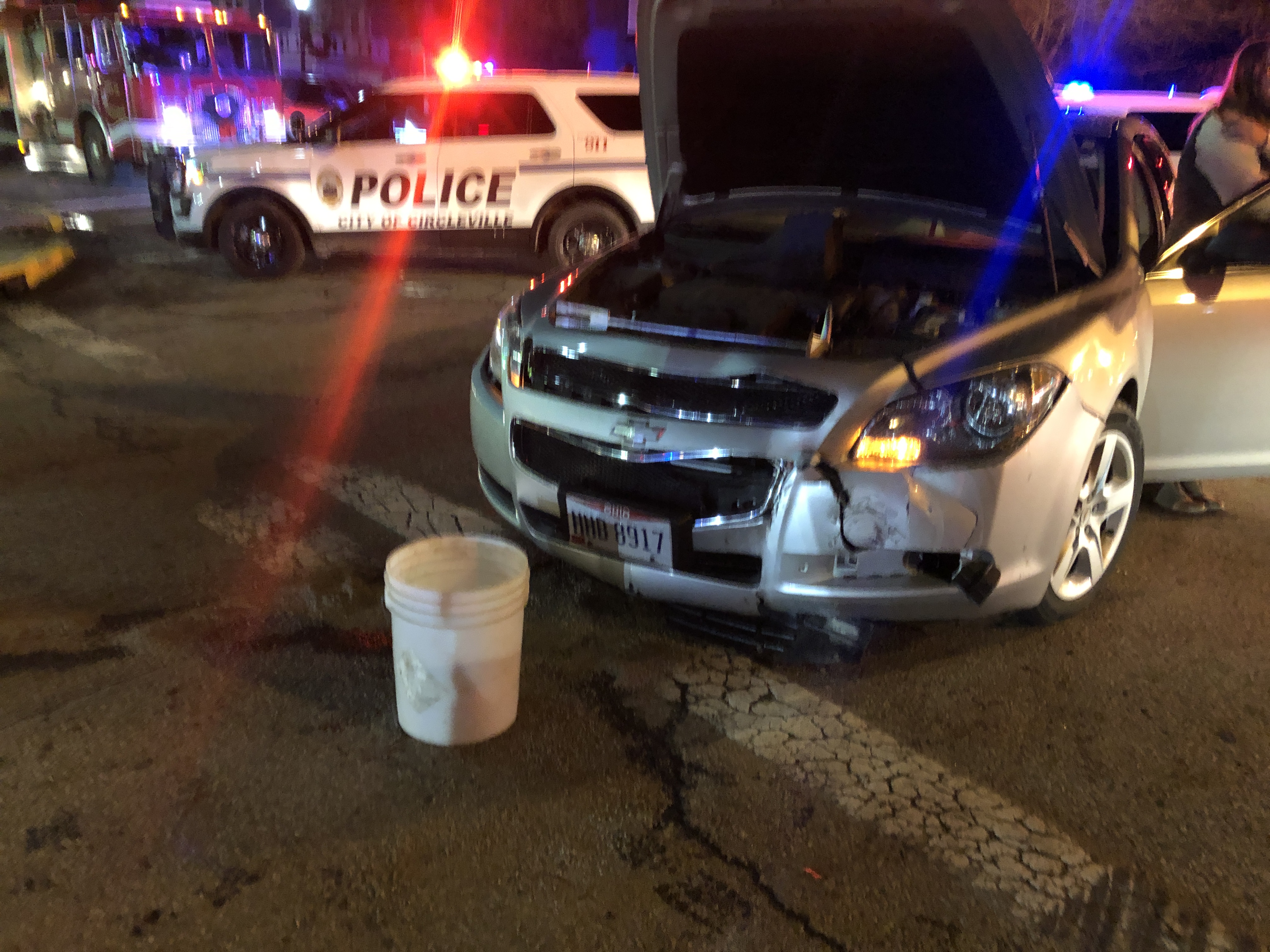 According to Circleville Police Department the silver impala was traveling east bound on Main Street and failed to stop for the red light at the intersection of S Washington.  The Toyota 4-runner was driving Southbound on Washington Street through the intersection of Main when it was T-boned by the Chevy, causing the Toyota to overturn and come to rest on its top on South Washington beside the Duke and Duchess.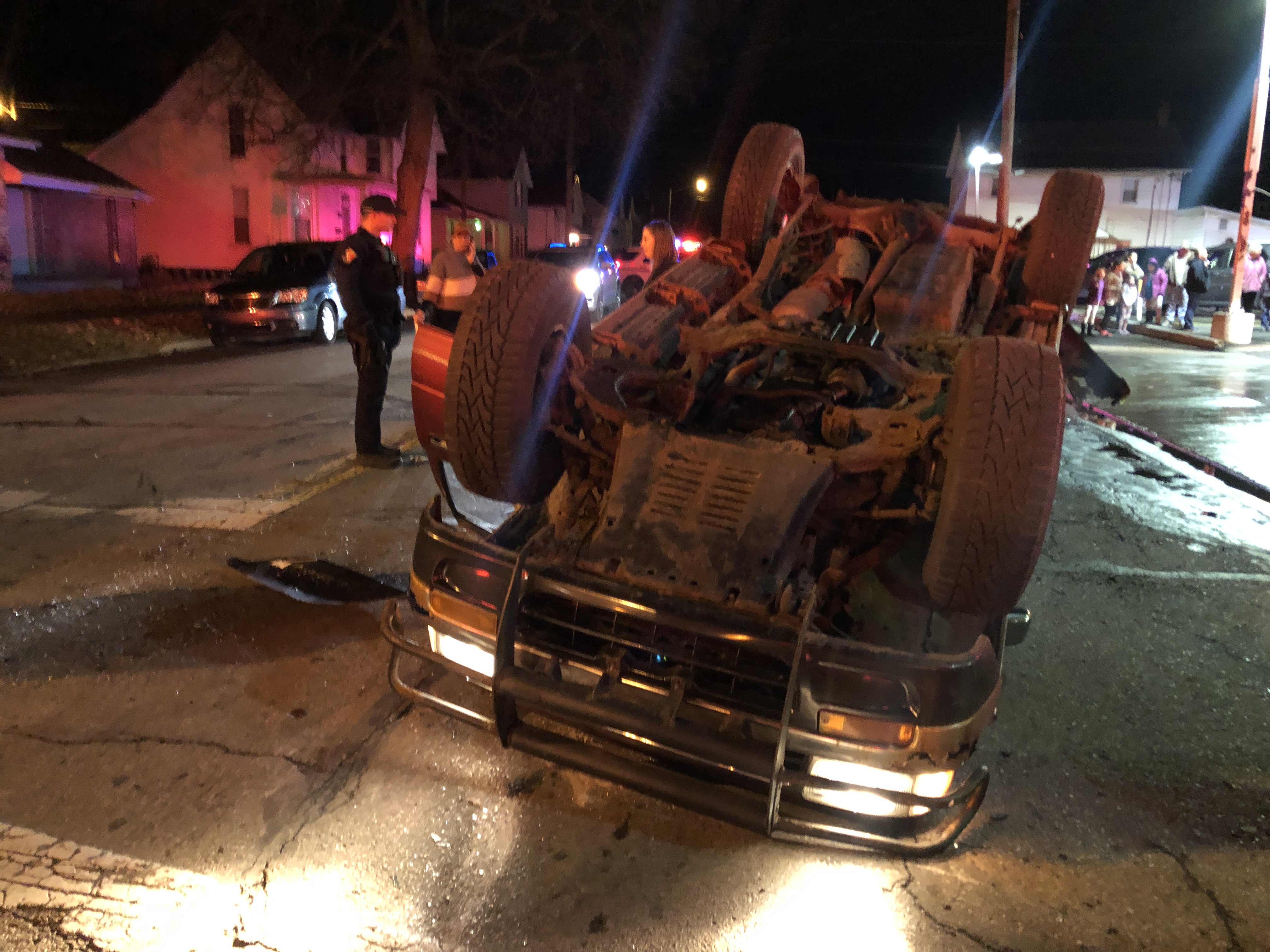 My Movie 156 from Jeremy Newman on Vimeo.
According to police all occupants were wearing seat belts and no one was severely injured.  The Chevy Impala will be sited for the accident.   The accident caused a shut down of both main and Washington street intersection for about a hour.