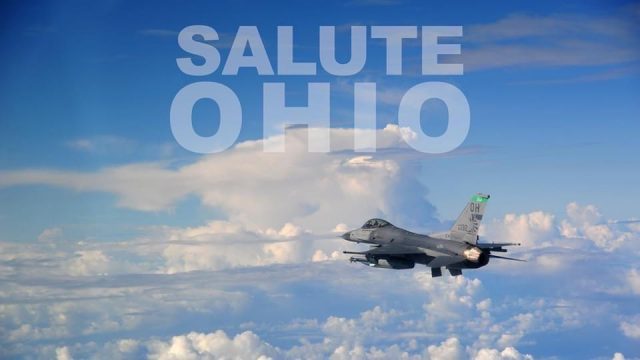 CHILLICOTHE – The 180th fighter wing decided earlier this month that due to, "the response to our recent Salute Ohio flyby series has been AMAZING! So, we've decided to do some more!"



The fighter wing has being doing its best to salute as many medical facilities and critical organizations as possible, its aim tomorrow is the southern parts of Ohio starting in Chillicothe.
According to a map sent out by the fighter wing they will fly over Adena Reginal airport first around 5:15pm then follow US23 until they get to Portsmouth Southern Ohio Medical center where they will head southeast through Ironton to Huntington, then turn North to Gallipolis, Athens and finally Zaneville over Genesis Hospital.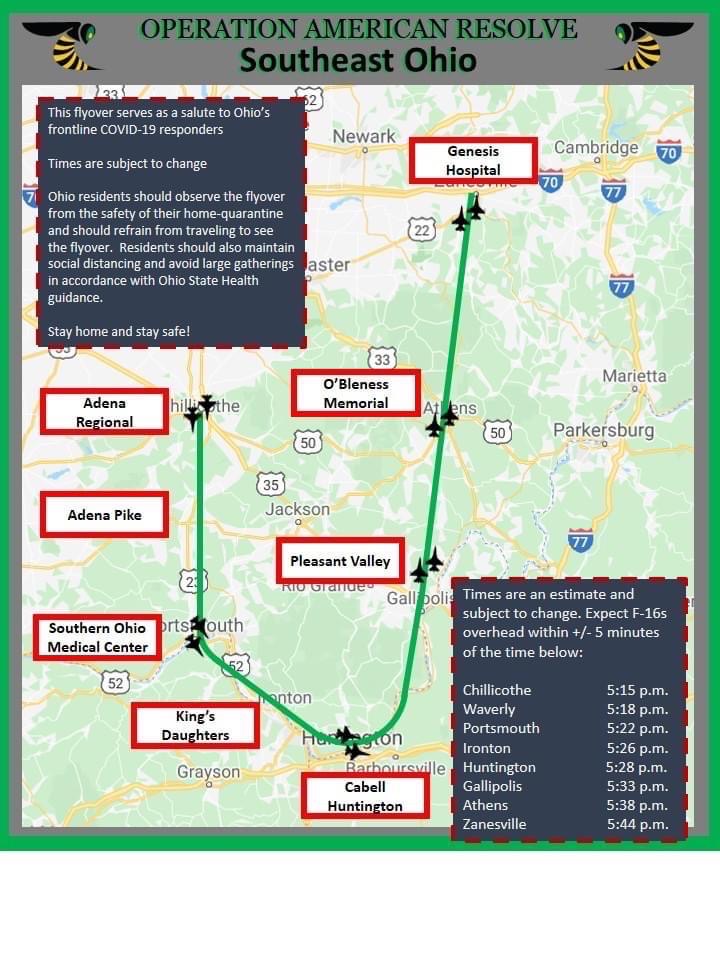 As a reminder, all flights will be conducted in conjunction with regularly scheduled training missions and are subject to change based on mission needs and/or inclement weather.
For the welfare and safety of all Ohioans, residents are encouraged to observe the flybys from home and avoid congregating in large groups in an effort mitigate the spread of COVID-19.