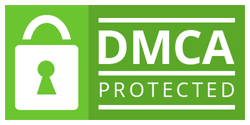 Local Weather Alert
Winter Storm Warning for Pickaway, OH
From 1:00 AM EST, Fri., Dec 06, 2013 until 1:00 AM EST, Sat., Dec 07, 2013
Other affected areas:
Franklin, IN;  Ripley, IN;  Dearborn, IN;  Ohio, IN;  Switzerland, IN;  Carroll, KY;  Gallatin, KY;  Boone, KY;  Kenton, KY;  Campbell, KY;  Owen, KY;  Grant, KY;  Pendleton, KY;  Bracken, KY;  Union, OH;  Delaware, OH;  Madison, OH;  Franklin, OH;  Licking, OH;  Fayette, OH;  Pickaway, OH;  Fairfield, OH;  Butler, OH;  Warren, OH;  Clinton, OH;  Ross, OH;  Hamilton, OH;  Clermont, OH;  Brown, OH;  Highland, OH
Issued by the National Weather Service
Cincinnati/Wilmington, OH
Thu, Dec 5, 2013, 9:07 PM EST
… WINTER STORM WARNING REMAINS IN EFFECT FROM 1 AM FRIDAY TO 1 AM EST SATURDAY…
* LOCATIONS… SOUTHEAST INDIANA… NORTHERN KENTUCKY… AND SOUTHWEST INTO CENTRAL OHIO.
* HAZARD TYPES… FREEZING RAIN AND SLEET… MIXING WITH AND THEN CHANGING TO HEAVY SNOW.
* ACCUMULATIONS… SNOW ACCUMULATIONS GENERALLY OF 4 TO 7 INCHES… WITH AROUND A TENTH OF AN INCH OF ICE. LOCALLY HIGHER ICE ACCUMULATIONS IN EXCESS OF A QUARTER OF AN INCH ARE POSSIBLE ALONG AND JUST EAST OF I-71 FROM OWENTON THROUGH CINCINNATI TO WASHINGTON COURT HOUSE. LOCALLY HIGHER SNOW ACCUMULATIONS ARE POSSIBLE WEST OF I-71 INTO CENTRAL OHIO.
* TIMING… RAIN WILL TRANSITION TO A WINTRY MIX OF SLEET AND FREEZING RAIN THROUGH MIDNIGHT OR A LITTLE AFTER. PRECIPITATION WILL CHANGE OVER TO SNOW FIRST IN SOUTHEAST INDIANA LATER TONIGHT… AND THEN GRADUALLY THROUGH THE DAY FRIDAY ACROSS SOUTHWEST INTO CENTRAL OHIO. SNOW MAY BE HEAVY AT TIMES FRIDAY AFTERNOON INTO EARLY EVENING.
* IMPACTS… HAZARDOUS TRAVEL CONDITIONS ARE EXPECTED DUE TO REDUCED VISIBILITIES AND SNOW ACCUMULATIONS. SOME TREE DAMAGE AND POWER OUTAGES MAY OCCUR IN LOCALIZED AREAS OF HEAVIER ICE ACCUMULATIONS.
PRECAUTIONARY/PREPAREDNESS ACTIONS…
REMEMBER… A WINTER STORM WARNING MEANS SEVERE WINTER WEATHER CONDITIONS ARE IMMINENT OR HIGHLY LIKELY.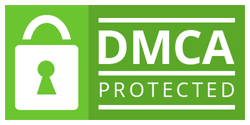 Related