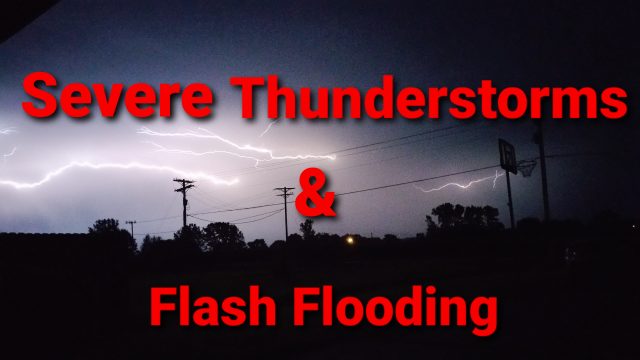 WEATHER- According to the National Weather Service, we could be in for a wild weather filled night. Due to the heavy rain over the last few days, the ground is saturated and this opens us up for flash flooding opportunities overnight.
The chance for severe thunderstorms will rise after midnight and the intermittent heavy rain will also provide enough to cause flash flooding. There will be flooding in low lying areas and underpasses with some roads already being closed due to high water.
Your morning commute could also be impacted by the overnight storms which may result in flooding and road closures, so leave yourself some extra time. Also, make sure your flashlights have fresh batteries and close to the bed.
As always, we will do our best to inform you of any immediate danger, so stay tuned to Scioto Post.