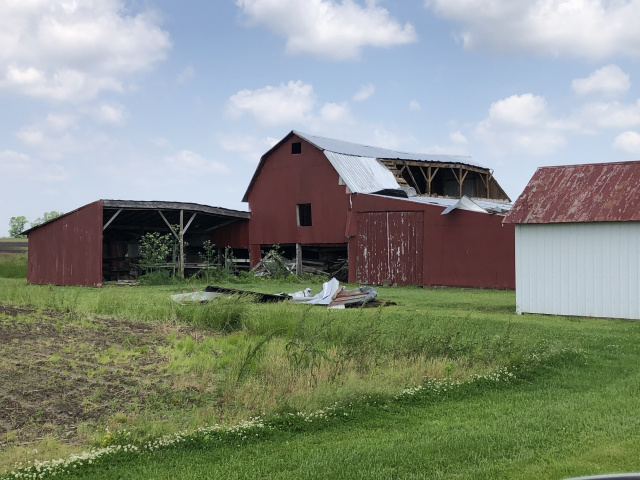 PICKAWAY – Property owners of a home or business that has been damaged by the recent tornados or storms, may be eligible to receive a reduction on your annual real estate tax.
Pickaway County Auditor, Melissa A. Betz confirmed that state law authorizes County Auditors to reduce real estate values for properties that have been damaged or destroyed. A substantial reduction in property value may result in lower real estate taxes for the property until it has been essentially restored to its prior condition or value.
Property value reductions can be applied to real property – including manufactured homes. Personal property such as furniture and other personal belongings that have been destroyed are not included.
"We would like to hear from citizens who have unfortunately suffered structural damage to their property from recent storms," said Auditor Betz, "so that we may update our information and allow them to take advantage of tax relief." "Through the assistance of our EMA department, we have already received several completed applications, but want to make sure that all residents are aware of this process."
The application deadline for damage occurring since January 1, 2019 is December 31, 2019 for real estate and January 31, 2020 for manufactured homes taxed apart from land.
Applications for a property value reduction and additional information are available on the County Auditor's web site at: www.pickaway.iviewauditor.com. You can find the form under the "FORMS" tab.
Property owners can also receive additional information by calling the Pickaway County Auditor's Office at 740-474-4765.