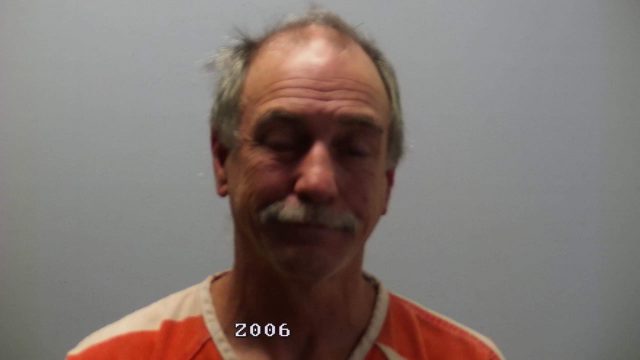 According to reports from the Record Herald, the Washington Court House Police Department received a complaint on Monday just after 1:30am from a Holiday Inn Express, advising that two young girls were upset and seeking help because "their parent/guardian was walking around the hotel nude."
53 year old Jeffery T Wilson was arrested and is facing a rape charge after he was allegedly found heavily intoxicated with two female juveniles.
Upon arrival, the young girls advised police that Wilson was "extremely drunk and scaring them." The girls also let police know that they had already called their biological mother to pick them up from the hotel.
Police found Wilson passed out in the hotel room with the door propped open and stated a strong odor of urine and alcohol was coming from the room.
Officers were able to wake Wilson after yelling and shaking him, he was unable to formulate a sentence and needed assistance up to his feet prior to his arrest.
Wilson was arrested on two counts of endangering children and was transported to the Fayette County Jail.
When speaking with the juvenile further, Officers weren't able to determine why the girls were at the hotel with Wilson to begin with.
On Tuesday, search warrants were obtained for Wilson's cell phone and two memory cards.
Further investigation showed that Wilson had photographs and videos of a naked juvenile, which happened to be one of the victims in the hotel room. There were also photos on one of the memory cards of Wilson allegedly making sexual contact with one of the girls.
An interview with Wilson revealed that he allegedly admitted to Police that he made sexual contact with the girl while she was sleeping. With the new knowledge, police were able to charge Wilson with rape of a juvenile under the age of 13.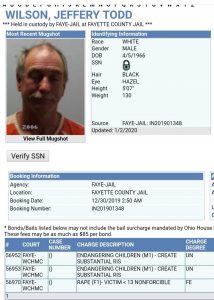 Wilson is being held in the Fayette County Jail on a $28,000 bond. The incident remains under investigation.