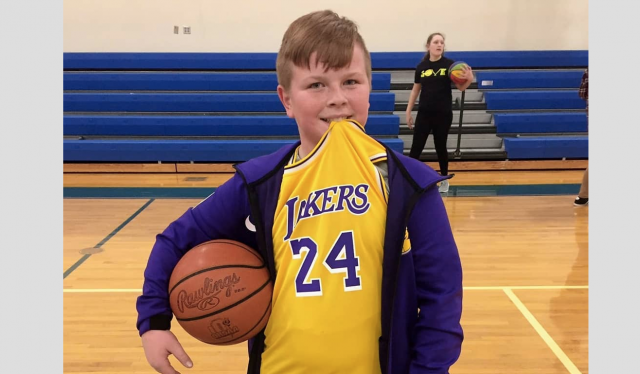 WASHINGTON COURT HOUSE – A boy who was inspired by a famous basketball player shows respected after tragic events cost that Basketball player his life.
Two days ago Kobe Bryant, his daughter and five other people were killed in a tragic helicopter crash in California. Bryants 20 year pro career has inspired many people including other pro basketball players in the league, being considered one of the best to play the game.
The day after the tragedy according to Washington Court house city school post, Isaiah Smith wore his favorite player's jersey to school on January 27, 2020 in light of the tragic events. During the school day a foul shooting competition was held in Physical Education at the Middle school. Smith won the competition and said, "did it for Kobe."
Smith was pictured in Kobe's Lakers jersey with his number 24, he is also doing a pose Kobe is known to do while being on the court.
A statement on the school post says, "Congratulations, Isaiah! May you always find inspiration in your heroes as you grow throughout your life."
#InspireExcellence
#MambaMentality