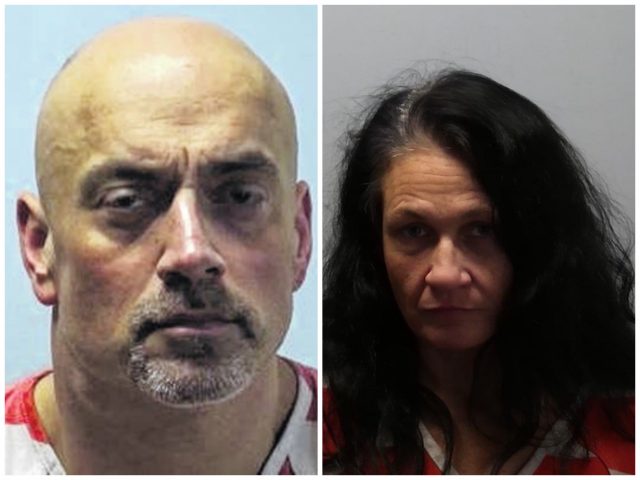 Washington Court House – Two people have been arrested during a traffic stop where police found heroin and methamphetamine.
According to recordherald police executed a traffic stop on East Market and Lewis street. During the stop police observed orange needle caps on the floor that go to needles. A officer during that inspection saw a hypodermic needle by the passengers foot.
Police then had probable cause search and during that search found a digital scale, a large baggie of suspected meth and a small baggie of possible heroin.
Jason Massiatte, 40, of Columbus and Shanda M. Jones, 44, of Leesburg were both arrested and charged with third-degree felony trafficking drugs, fourth-degree felony trafficking drugs, possession of drug abuse instruments and possession of drug paraphernalia.
Massiatte has since bonded out of jail and Jones still is incarcerated