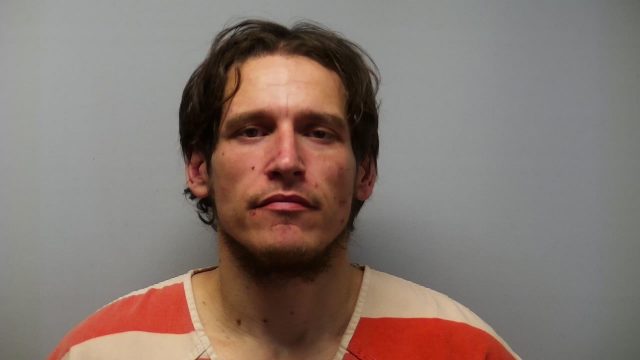 Washington Courthouse OH- A traffic stop was initiated for a registration violation for not displaying a front license plate, but West was then found to have an active nationwide arrest warrant.
Officers were involved in a short pursuit in the parking lot of Burger King.  While on a traffic stop, the driver was asked to step from the vehicle due to having a nationwide pickup warrant.  The driver, Joseph West, refused and rolled up the window.  He then drove around the cruiser, into the grass, and then drove into the side of a cruiser in the parking lot that was giving chase.
West then drove into a large pile of bricks and became stuck in the grass/curb area between Burger King and Tractor Supply.  He jumped into the back passenger seat of the vehicle where officers broke the back glass, removing Mr. West and arresting him.

Joseph W West, 35 from Wilmington Ohio.  Arrested for Carrying a concealed weapon, failure to comply with orders and felonious assault.