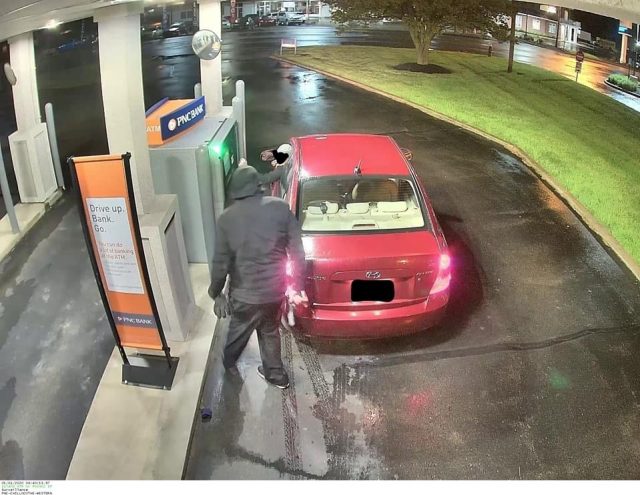 CHILLICOTHE – City of Chillicothe is attempting to solve a crime that happened at 4 am this morning, and is hoping someone has seen something.



Chillicothe Police Department is looking for this Armed Robbery suspect. This white male waited in the shadows for his victim put his PIN number into the ATM machine at 4:40 AM at PNC bank on Western Avenue. Luckily the driver sped off and was not harmed. If you have any information about this incident that occured on 5/1/20, contact Chillicothe Police Detective Jeff DeMint at 740-773-1191 Ext 138 or by email at [email protected]
Reminder, please be aware of your surroundings when approaching an ATM machine.