ASHVILLE – A idea that came from Teays Valley Student Alexis Welch in 2017 has grown into over 70 banners stretching now into a second location thanks to her partnering with Pickaway County Visitors Bureau to create the Hometown Heroes Banner Project. Welch's idea was simple to honor the current active members of the military in a way that would impact pride in their hometowns. The application was the tricky part and where she said she found help with The Pickaway County Visitors Bureau.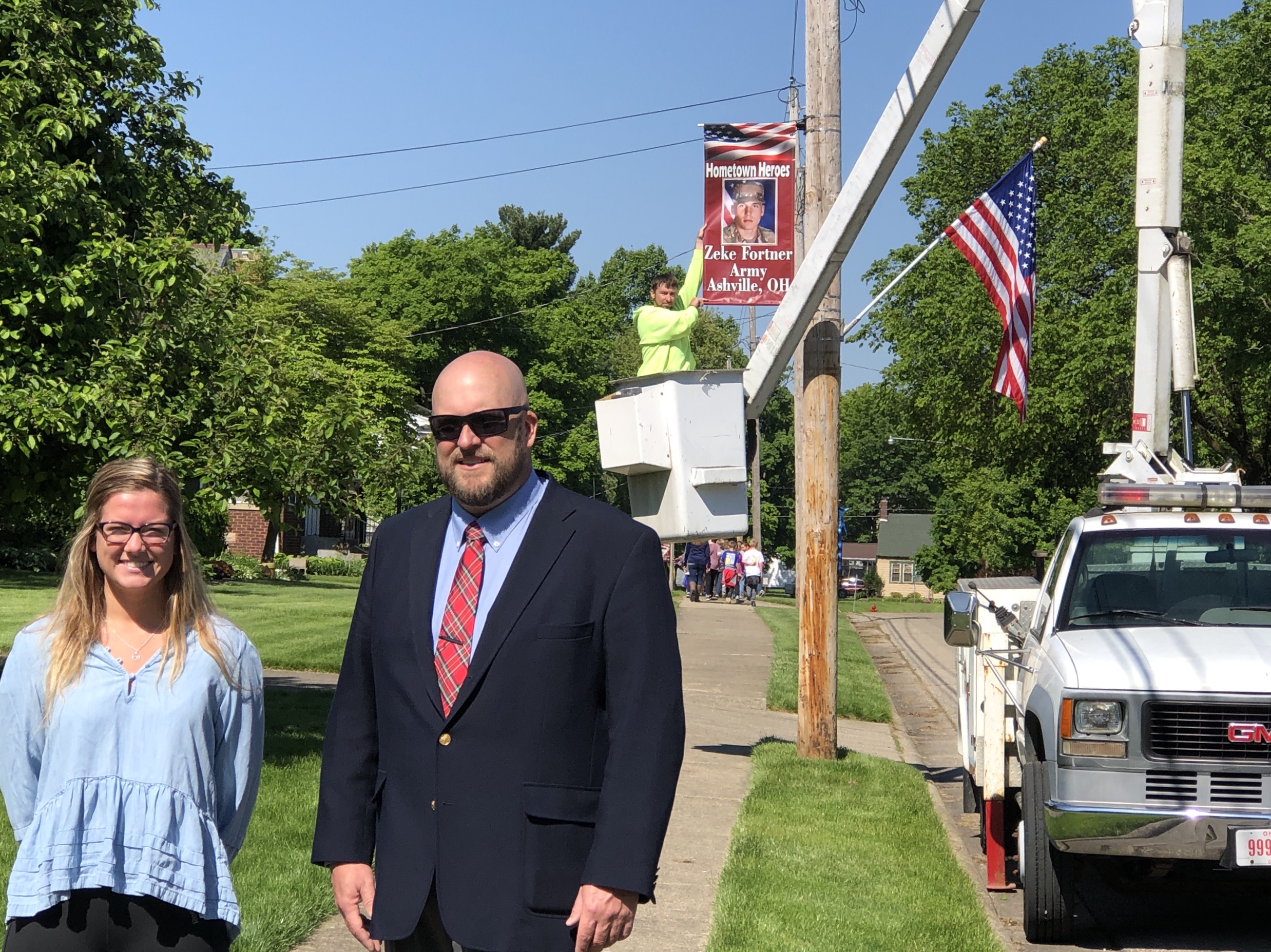 Yesterday Tim Wilson from The Pickaway County Visitors Bureau dedicated Ashville's Hometown Hero banners in downtown Ashville, with help from The City of Ashville, Alexis Welch, and Walnut Elementary School.
Students who were selected to attend each have a family member, or close friend serving in the military, according to Walnut Elementary School.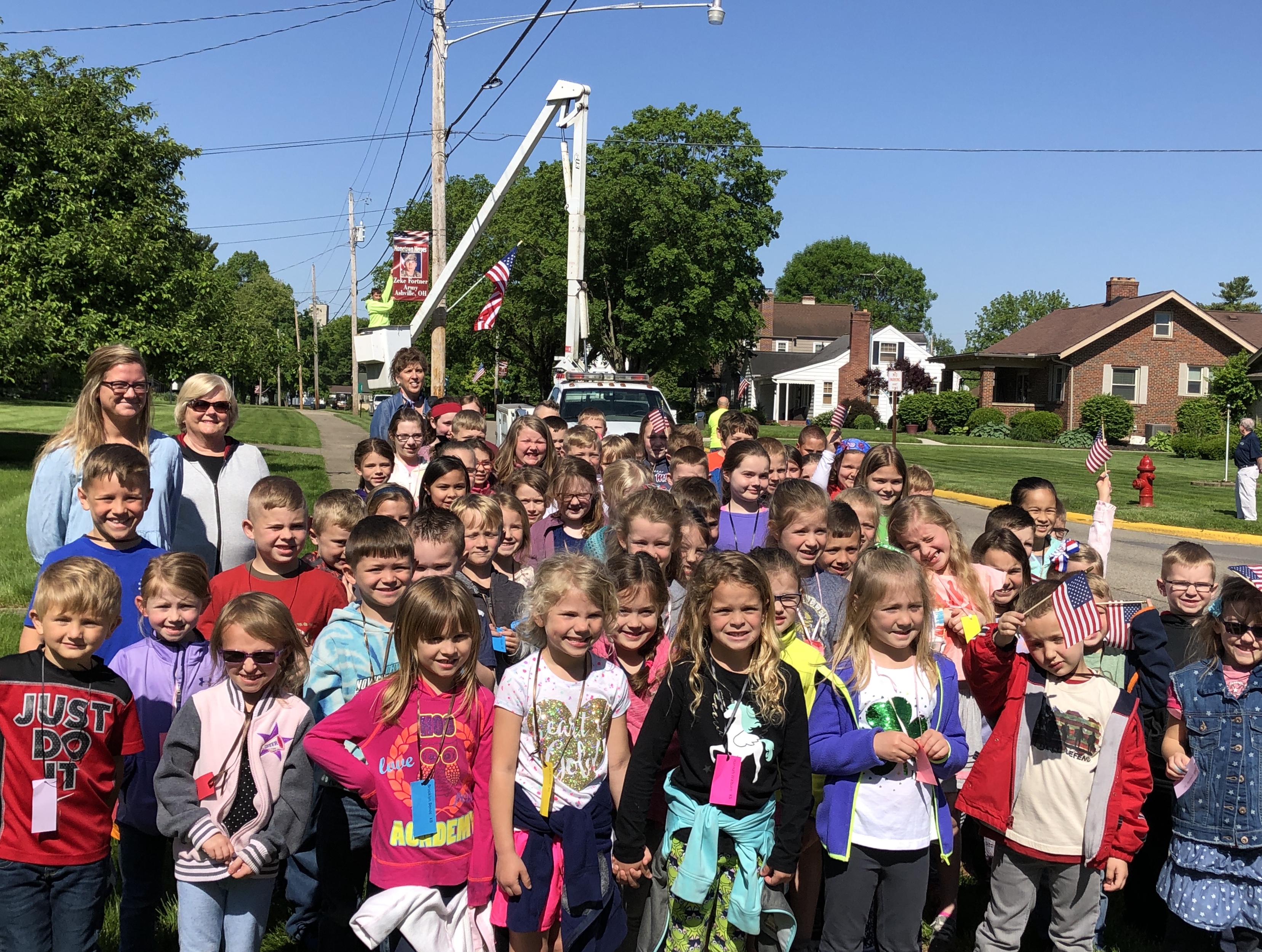 "Ashville has become the second location to showcase the Banner project thanks to some little helpers," said Tim Wilson Pickaway County Visitors Bureau. "Walnut Elementary School raised around 600 dollars to help the project move into Ashville, that in turn inspired Ashville to donate 1,500 dollars also.
"There are currently there are 12 signs in Ashville along Main Street now with plans to expand more here. Not every soldier on banners in Ashville is from Ashville," said Wilson, "and we did that on purpose. Too many times, we compartmentalize Circleville or Ashville, the banner project is, and we want to celebrate that."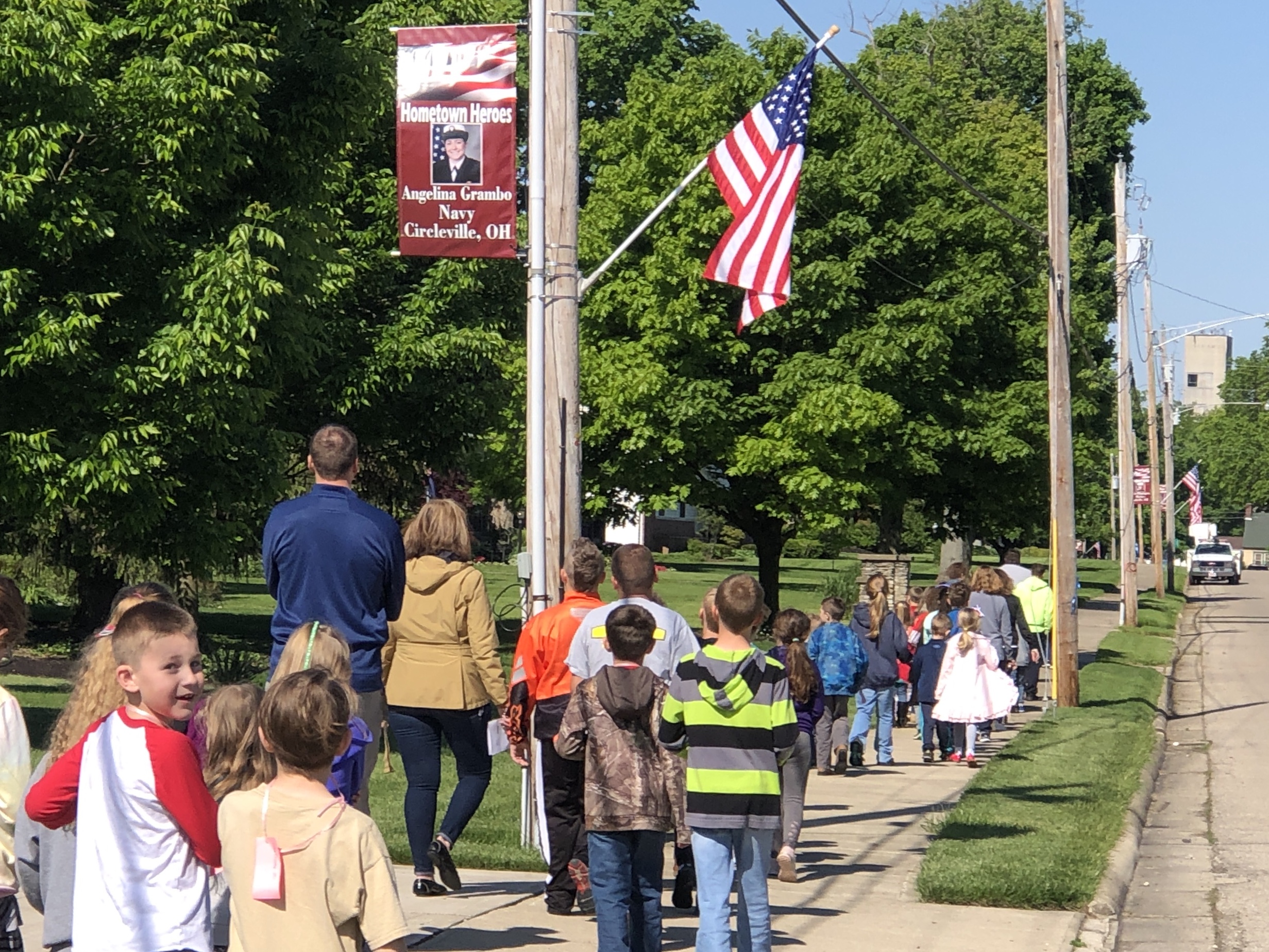 Wilson said that they have had conversations about expanding the project into Williamsport and Commerical Point; currently, they have around 70 banners in circulation. If you are interested in celebrating your active service member in the Hometown Project, you can find out more information here