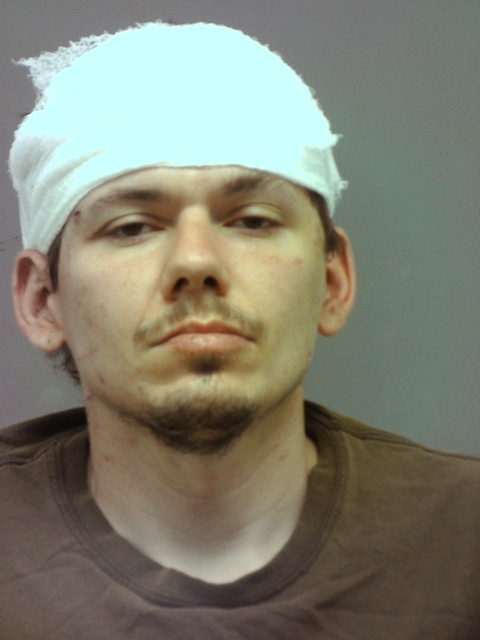 Vinton County OH- On Sunday, March 21, 2020, the Vinton County Sheriff's Office received a 911 call from a resident on Pretty Run Rd, stating that the caller's husband found a male individual getting into vehicles and he was holding him on the ground.
Deputy Patrick Hill arrived and found the suspect, Joshua S. Moss age 30 of McArthur, zip tied to a garage port. The victim stated that Moss had attacked him with a knife when he found Moss breaking into several vehicles. The victim had lacerations to his chin and hands. Moss had what appeared to be numerous blunt force injuries on his head. Vinton County EMS treated both individuals, who were taken to the hospital.
The victim was treated and released. While at the hospital, Moss had to be restrained. Moss was seeing individuals and talking to people that were not there. Moss was flown to Grant Medical Center, where he tried to escape from the Emergency Room and was placed in restraints by hospital security. Moss appeared to be under the influence of Methamphetamine.
Moss was released from the hospital on March 23, 2020 and taken to South Eastern Ohio Regional Jail and charged with Felonious Assault with a weapon and Breaking and Entering. A bond hearing will be held Thursday.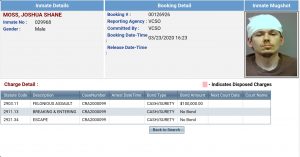 "As always, all suspects and arrested individuals are innocent until proven guilty in a Court of Law. This release only made on the public information of an arrest only"
This Case was handled by Deputy Patrick Hill.