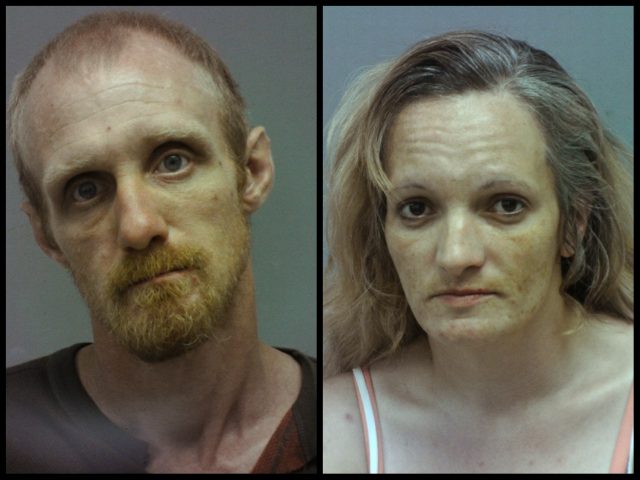 Vinton County OH- On Wednesday, April 15, 2020, the Vinton County Sheriff's Office received a report of a vehicle driving into McArthur erratically. Deputy Michelle Thomas responded and noticed the vehicle in the drive thru of McDonald's. After leaving McDonalds, the vehicle drove west on US50. Deputy Thomas conducted a traffic stop on the vehicle and found the driver to be Jerome Lee Smith age 38 of McArthur and the passenger to be Johnda R. Glenn age 35 of McArthur. After approaching the vehicle, Smith stated that he had a suspended driver's license. Both individuals gave permission to search the vehicle. A wallet with numerous credit cards and a driver license along with a cellphone were found in the back seat that belonged to an individual from Meigs County. Further investigation found these items to be stolen from that residence.
Smith and Glenn were arrested and taken to South Eastern Ohio Regional Jail for Receiving Stolen Property and Possessing Criminal Tools. A bond hearing is scheduled for today.
*****As always, all suspects and arrested individuals are innocent until proven guilty in a Court of Law. This release only made on the public information of an arrest only*****
This Case was handled by Deputy Michelle Thomas. This is an ongoing investigation involving numerous Counties. If you have any information about these individuals, please contact Deputy Michelle Thomas at 740-596-5242.