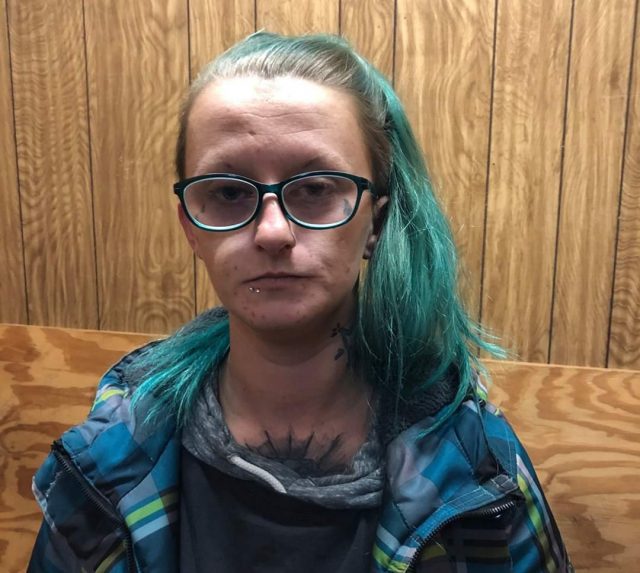 McArthur OH- On Tuesday, March 3, 2020, the Vinton County Sheriff's Office received a call of a disabled vehicle in the road at SR50 and Veterans Memorial Drive in McArthur. Deputy Nick Appleman and K9 Vader responded. The vehicle was sitting sideways in the road. The driver, Tiffany Dawn Smith age 28 of McArthur appeared to be under the influence and advised she did not have a valid drivers license. Dep Appleman deployed K9 Vader, who indicated on the vehicle. A search was conducted on the vehicle. Suspected methamphetamine, narcotic pills, marijuana, and paraphernalia were found.
Smith was arrested without incident and taken to South Eastern Regional Jail on charges of Possession of Methamphetamine, Possession of Marijuana, Possession of Schedule III pills, Possession of Drug Abuse Instruments, Tampering with Drugs, and Driving Under OVI Suspension. A bond hearing is scheduled for Thursday.
"As always, all suspects and arrested individuals are innocent until proven guilty in a Court of Law. This release only made on the public information of an arrest only"
This Case was handled by Deputy Nick Appleman and K9 Vader.