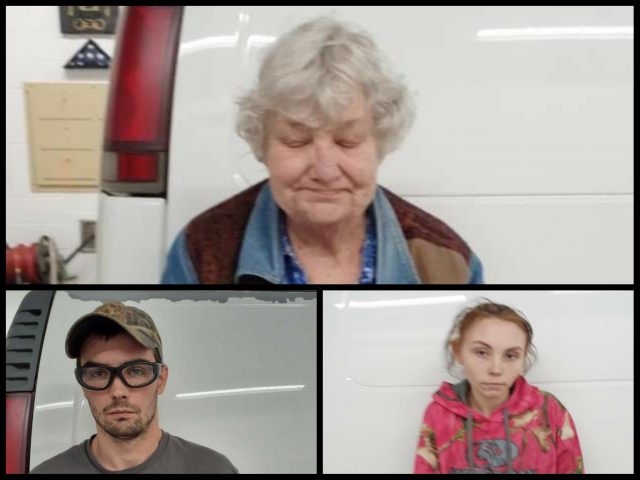 Vinton County OH- On Tuesday, March 23, 2020, the Vinton County Sheriff's Office received a report of a Burglary in Progress on North Mill Street in Wilkesville. Deputies arrived and spoke with a neighbor, who stated that his son lived at the residence. He seen several cars there and the lock on the door was busted. The neighbor went into the residence and found 3 suspects inside and made them get out but stated one of the suspects was Carole A. Phillips age 77 of Langsville. The residence was not owned by Phillips and she had no permission to be on the property.
Deputies found Phillips and spoke to her about the incident. Phillips stated the owner of the residence gave her permission and told her to break a door or window to get in. Deputies advised they spoke with the homeowner who advised they did not give her permission and that someone else was living in the house and they could not give permission anyway. Deputies explained to Phillips that what had happened falls under burglary, at which time she stated, "arrest me then". Also, while in the patrol vehicle, Phillips stated the other suspects had called her and told her they needed to get their story straight. Phillips was taken into custody without incident. Deputies also located the other suspects, Cory J. Wise age 25 of Langsville and Kimberly M. Wise age 24 of Langsville.
All suspects were arrested for Burglary and Criminal Damaging and taken to the South Eastern Ohio Regional Jail. A bond hearing is scheduled later today.
"As always, all suspects and arrested individuals are innocent until proven guilty in a Court of Law. This release only made on the public information of an arrest only"
This Case was handled by Deputies Michelle Thomas and Mark Cosgray.