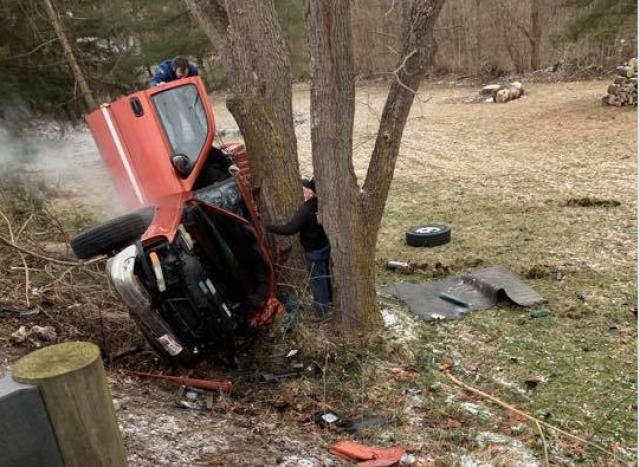 PICKAWAY – An accident occurred around 3:45 on 159 between 56 and Shoemaker road when the driver of a 2001 GMC Sierra lost control of his vehicle and drove alongside 159 for about 100 yard before crashing into a tree in an adjacent property.
According to Pickaway County Sheriff on scene the 17-year-old was driving Northbound on 159 when he blacked out and lost control of the vehicle, left the roadway on the right hand side and crashed into the tree. The teen escaped the crash with only minor injuries and was transported to the hospital because of his age.
Sheriff said that the teen did have his seat belt on at the time of the crash, and said that the teen did not show signs of impairment or distracted driving.

The accident shut down 159 for about a hour while Fletchers removed the vehicle.
Neighbors were shocked to learn that the boy was not seriously hurt in the accident.