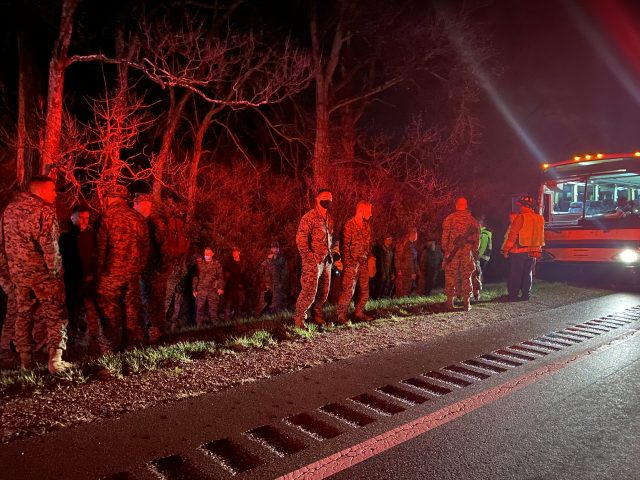 PICKAWAY –  A two-vehicle Bus injury crash occurred on U.S. 23 North near the old Wamplers Truck Stop around 11:15 pm on April 10, 2021, just outside of Circleville Ohio, one of the vehicles was carrying a heavy load a bus full of marines.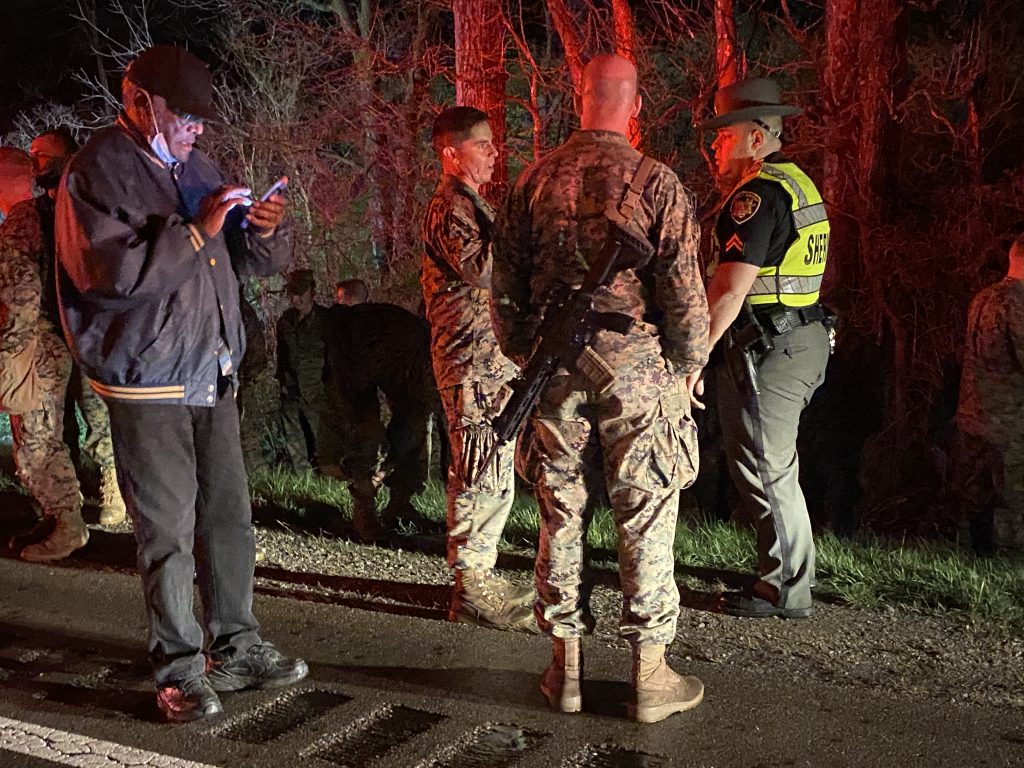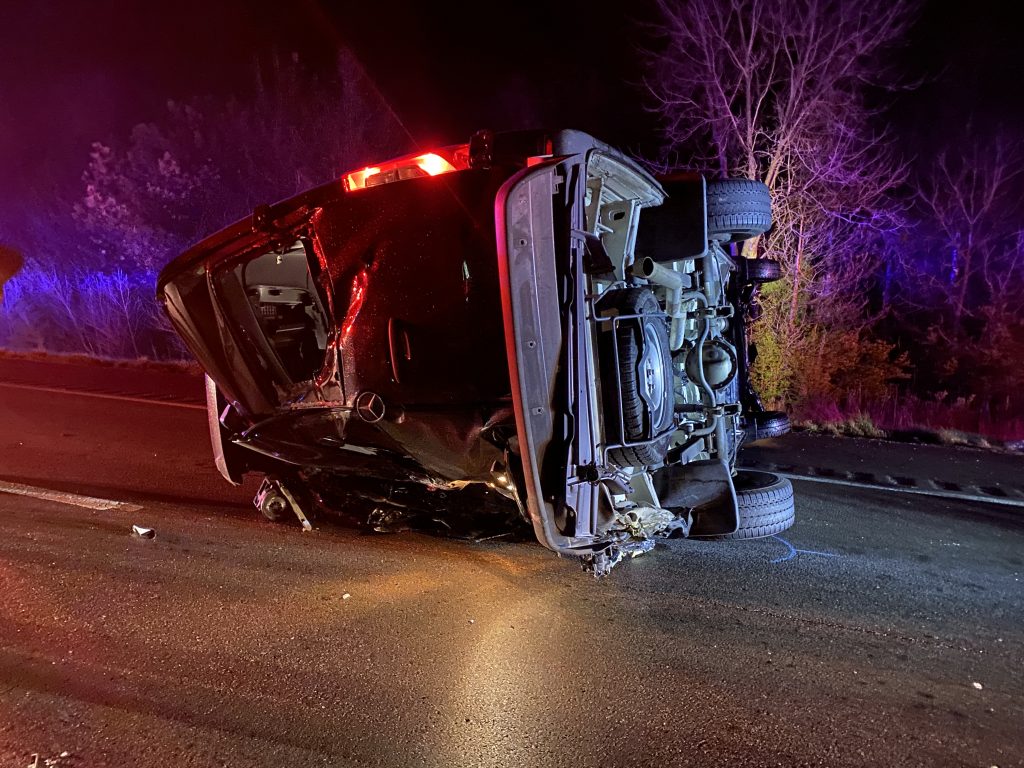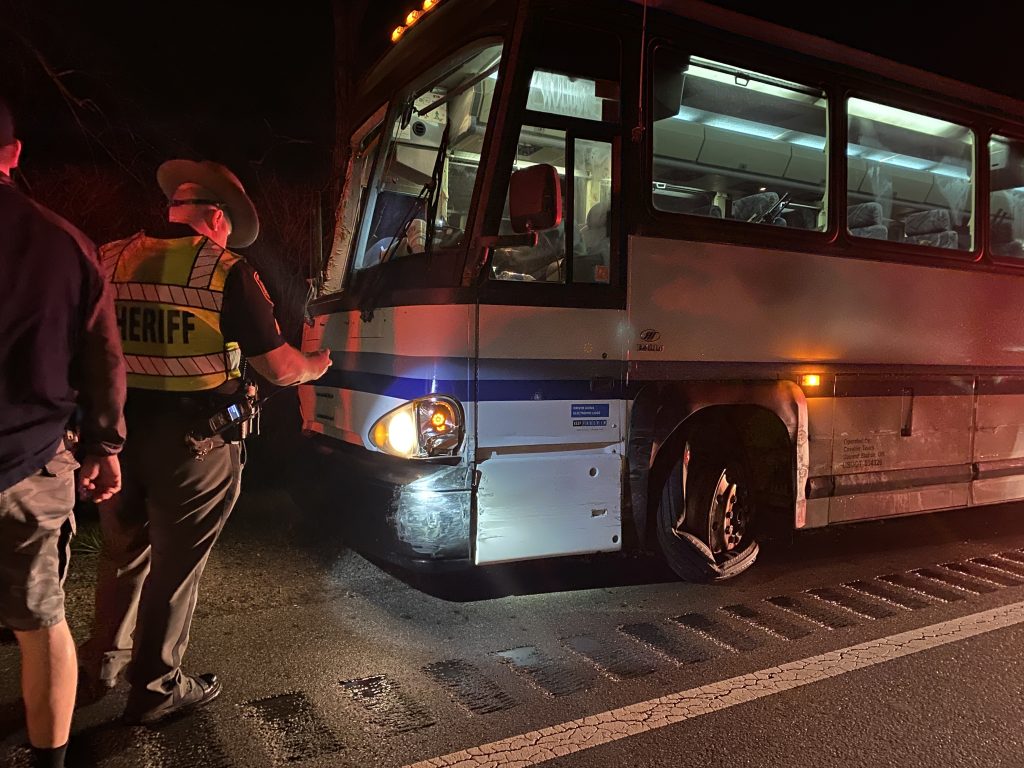 According to law enforcement on scene the two buses one a Mercedes Sprinter bus carrying one person out of New York, and a 40-foot MCI D4000 Bus carrying around 30 marines collided Heading Northbound on US-23. When the vehicles collided it forced one of the vehicles to hit a guardrail before overturning on the roadway. The person in that van was injured and was taken to local hospitals with injuries. The second larger Bus was incapacitated with a flat front tire and suffered damage on the front right side, lost a front window, and damage down the entire right side.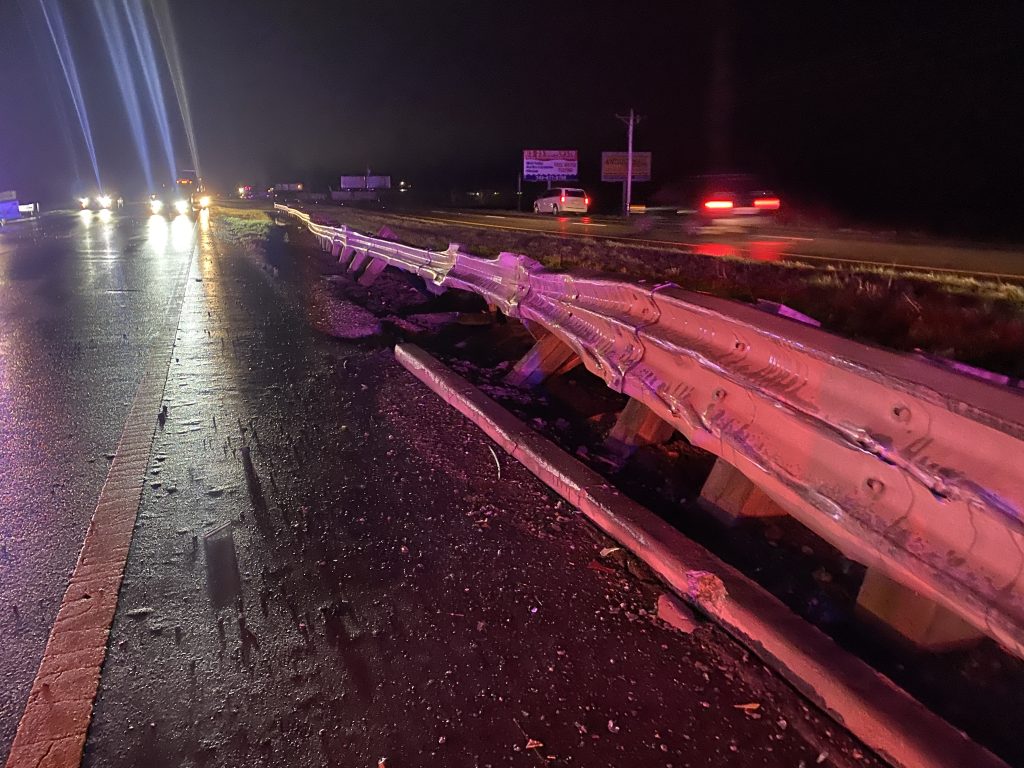 One of the marines possibly a medic went to the aid of the Mercedes driver before first responders arrived.
The bus that carried the marines was driven by a 3rd party company, not the US military.
The Marines reported that they were out of Fort Pricket Virginia and were heading to Rickenbacker Base in Columbus.
At this time the crash is under investigation, The wreck shut down US-23 Northbound for about two hours. Pickaway fire/EMS, Pickaway sheriff, OSP, and Circleville EMS/Fire were on scene.