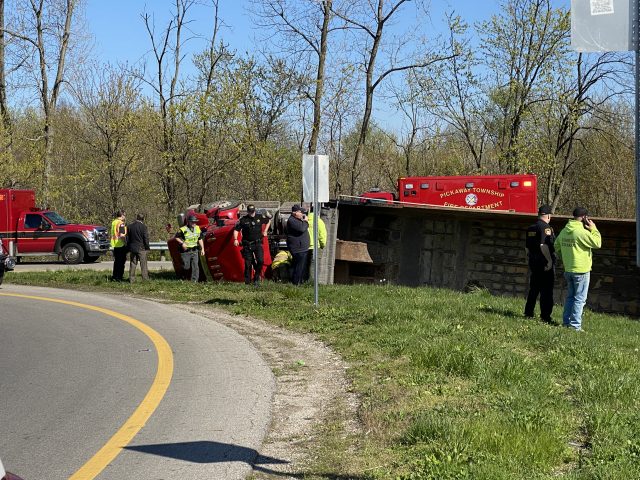 PICKAWAY – Around 8:51 am on April, 20, 2020 Pickaway Sheriffs office received a report of a dump truck that had lost control and flipped on its side at the US-23 south and Main Street exit.



According the Sheriff deputies on scene the driver lost control when exiting the off ramp from US-23 south to the Main street exit causing the vehicle to leave the road on the left side of the on-ramp and rolling the dump truck into its side.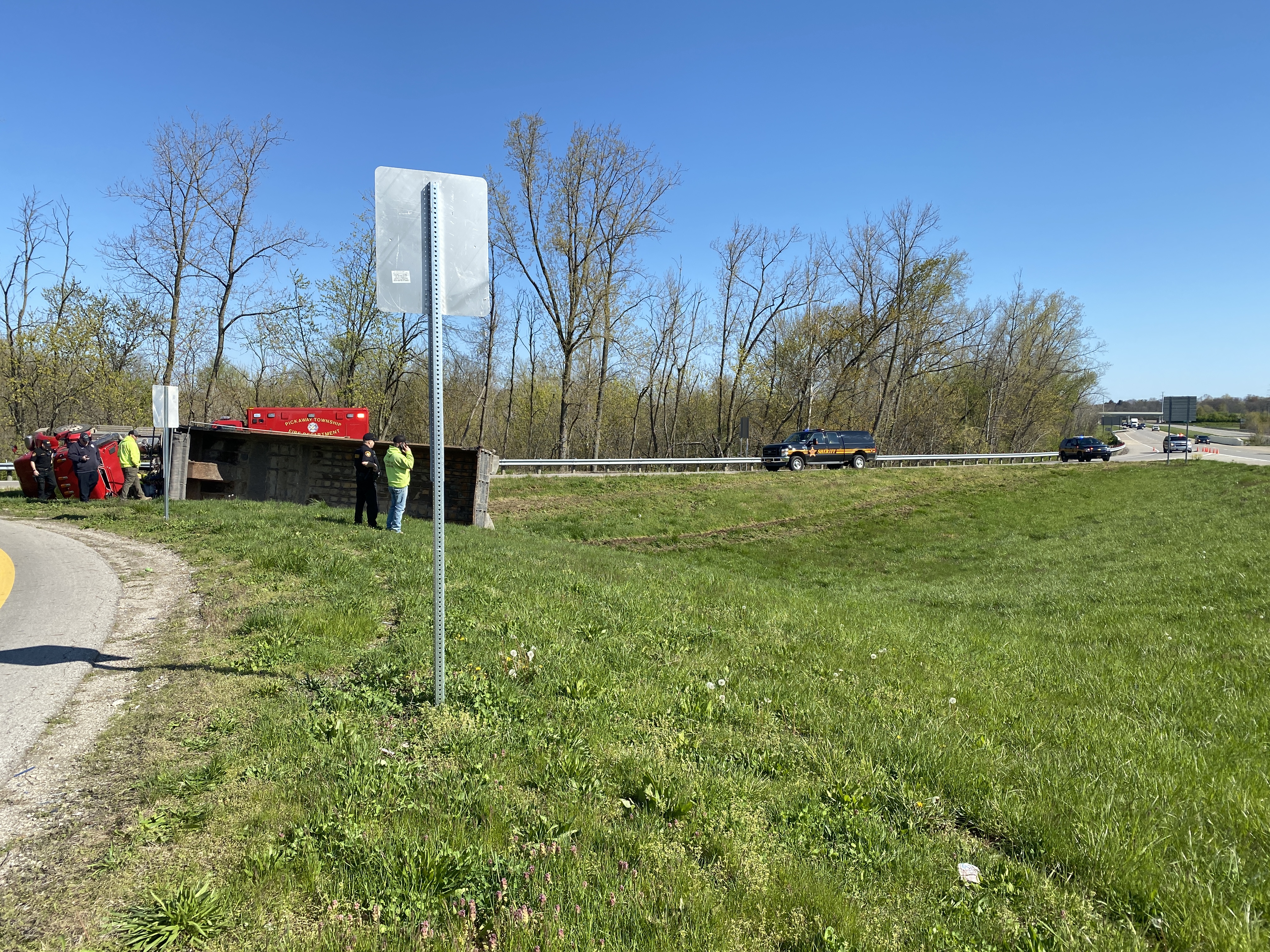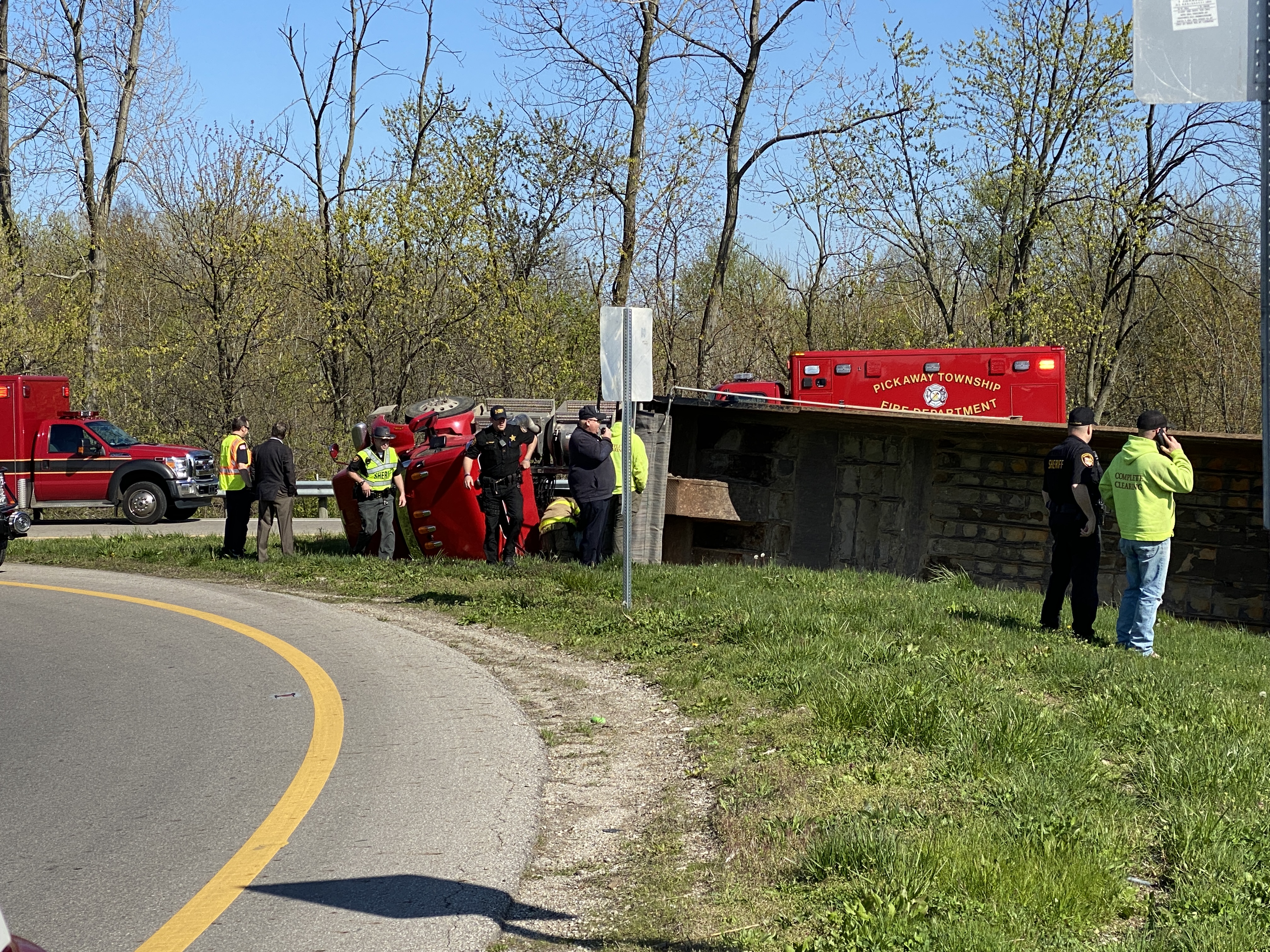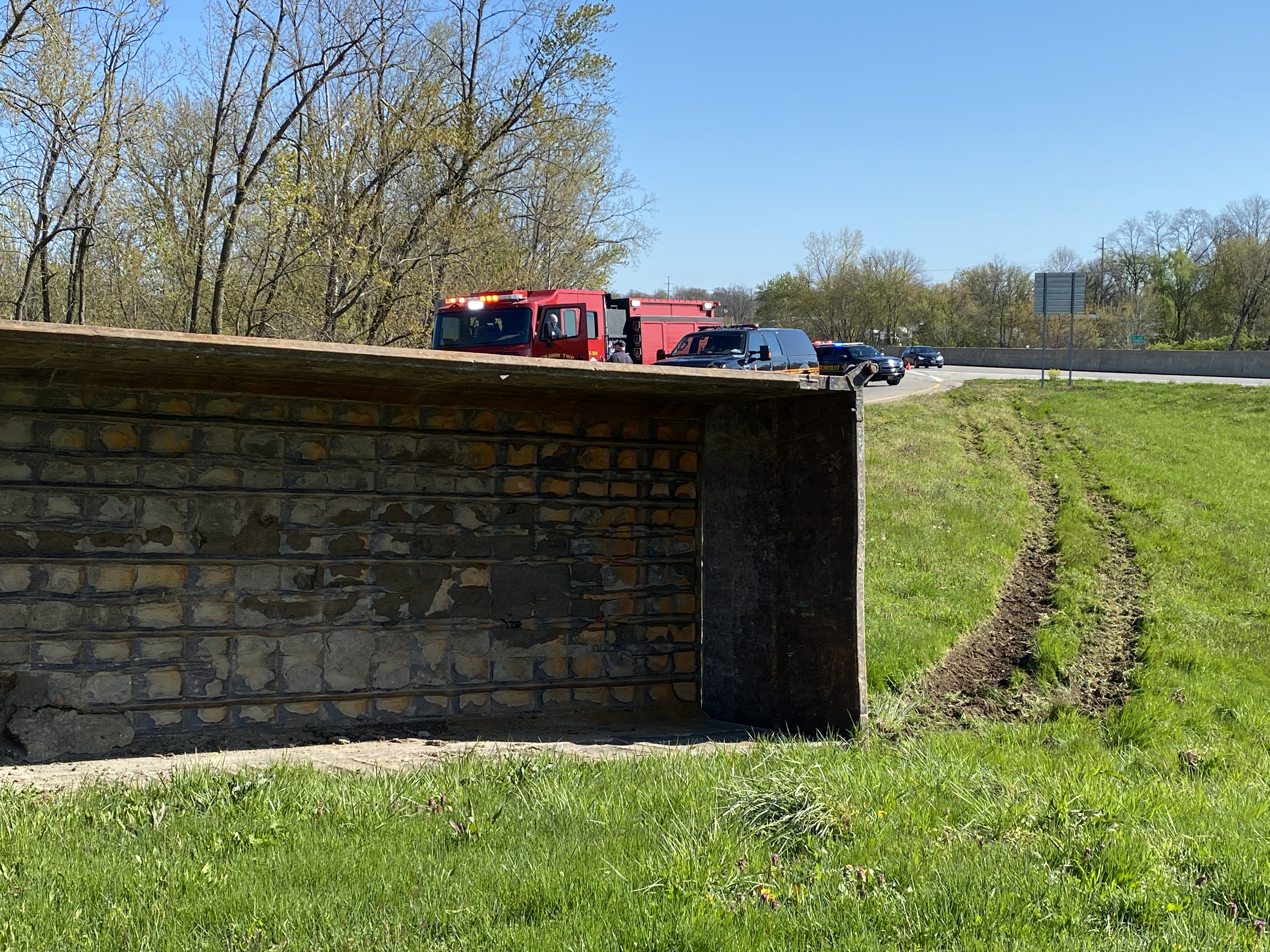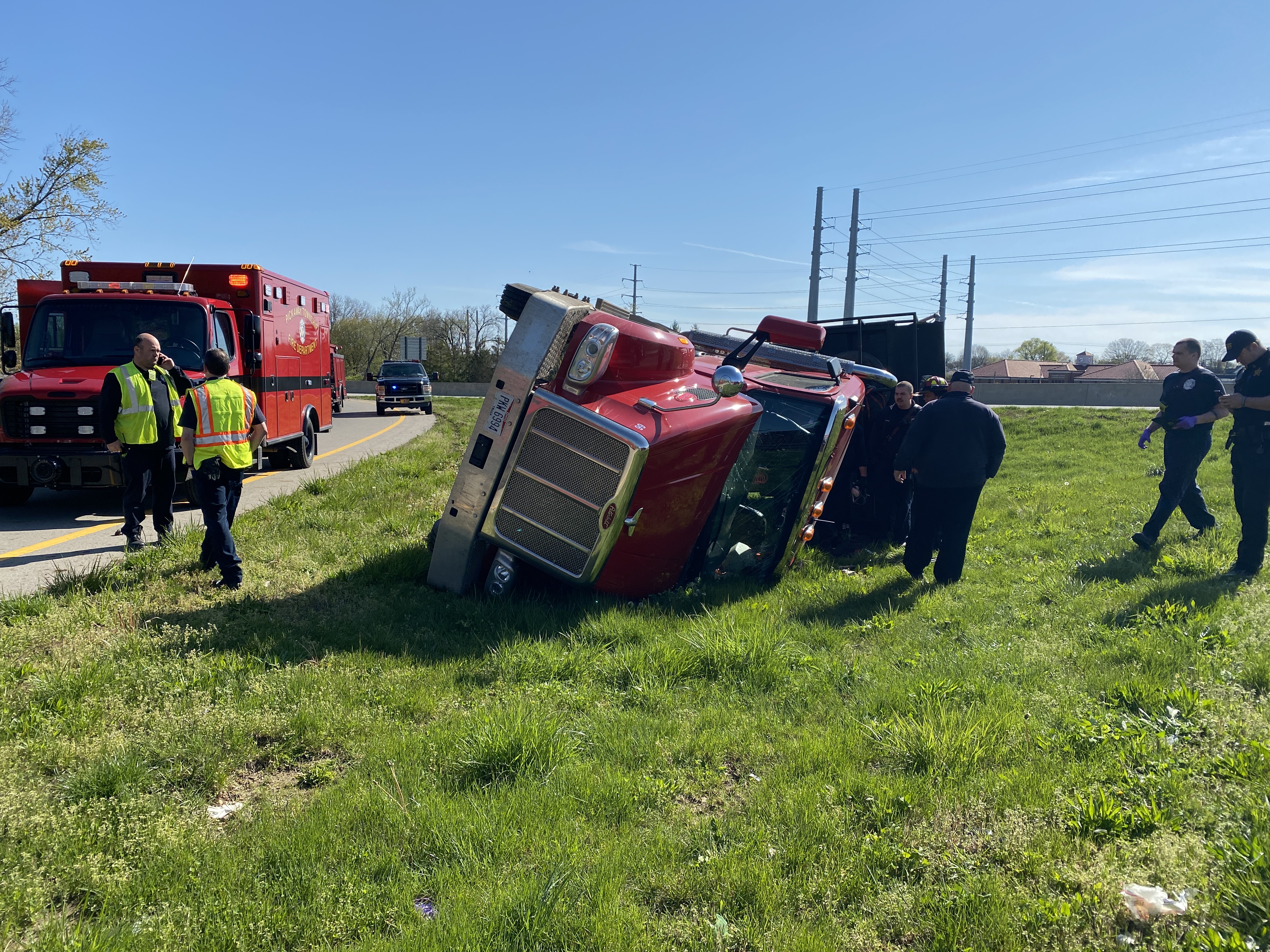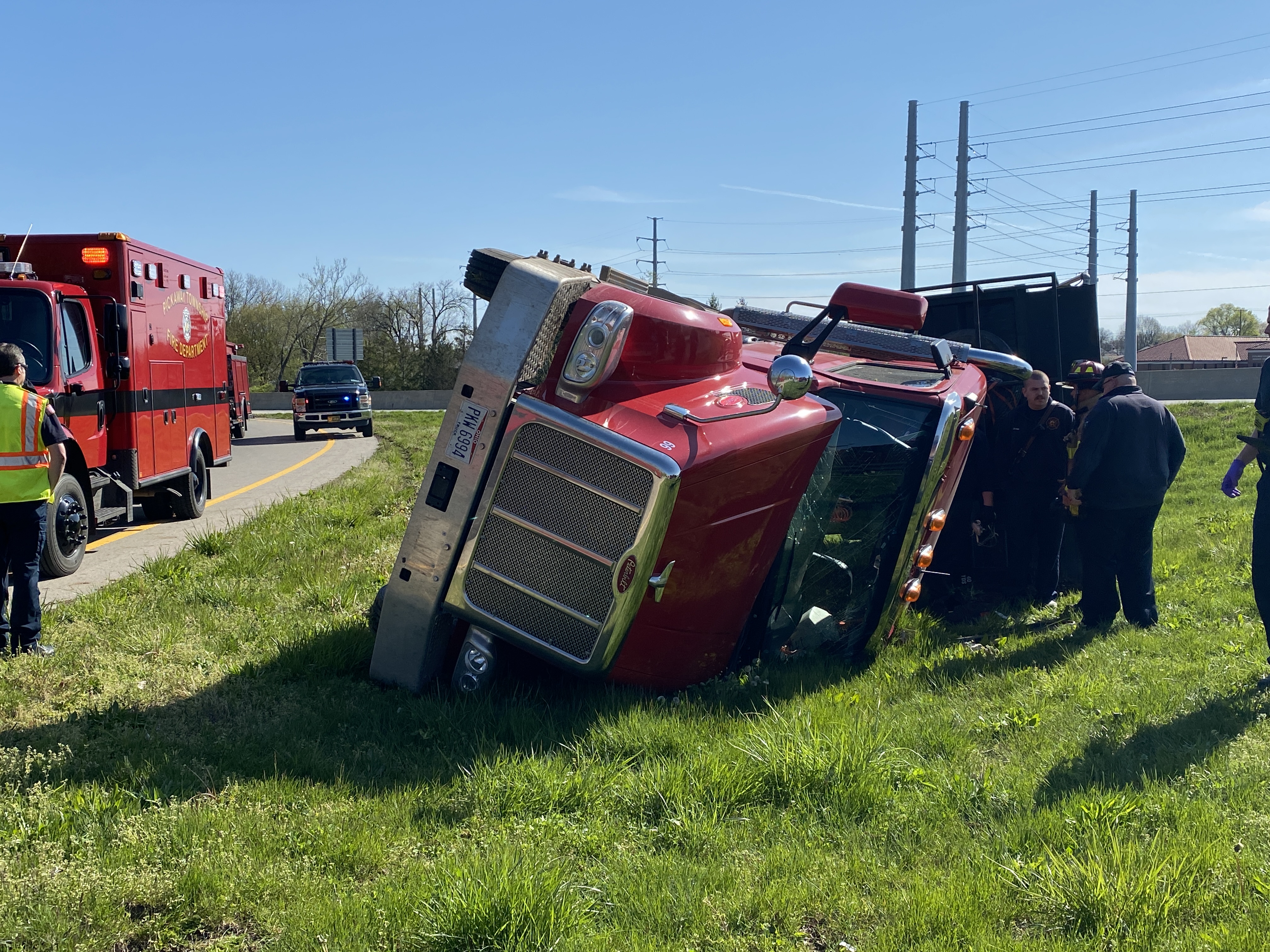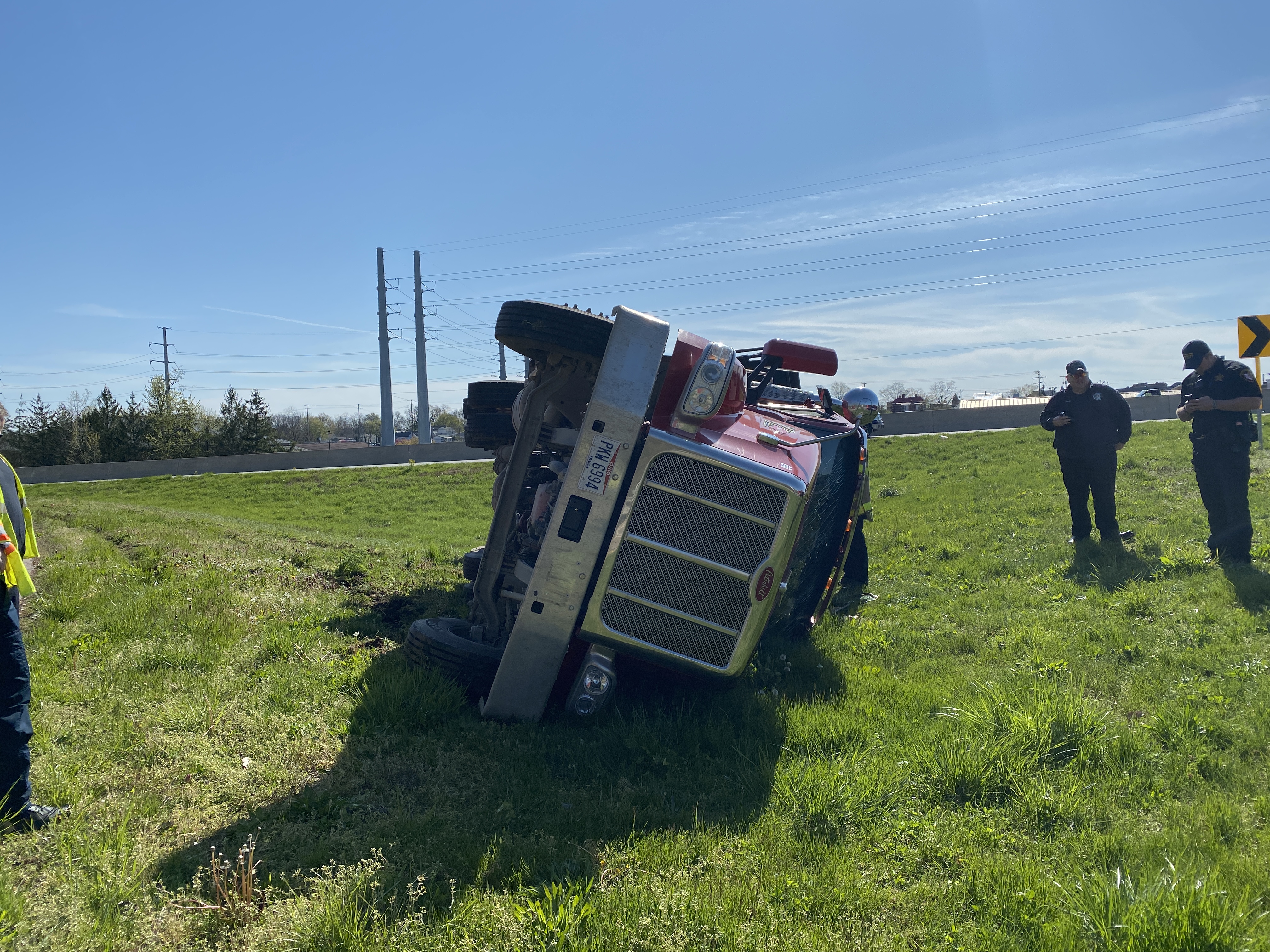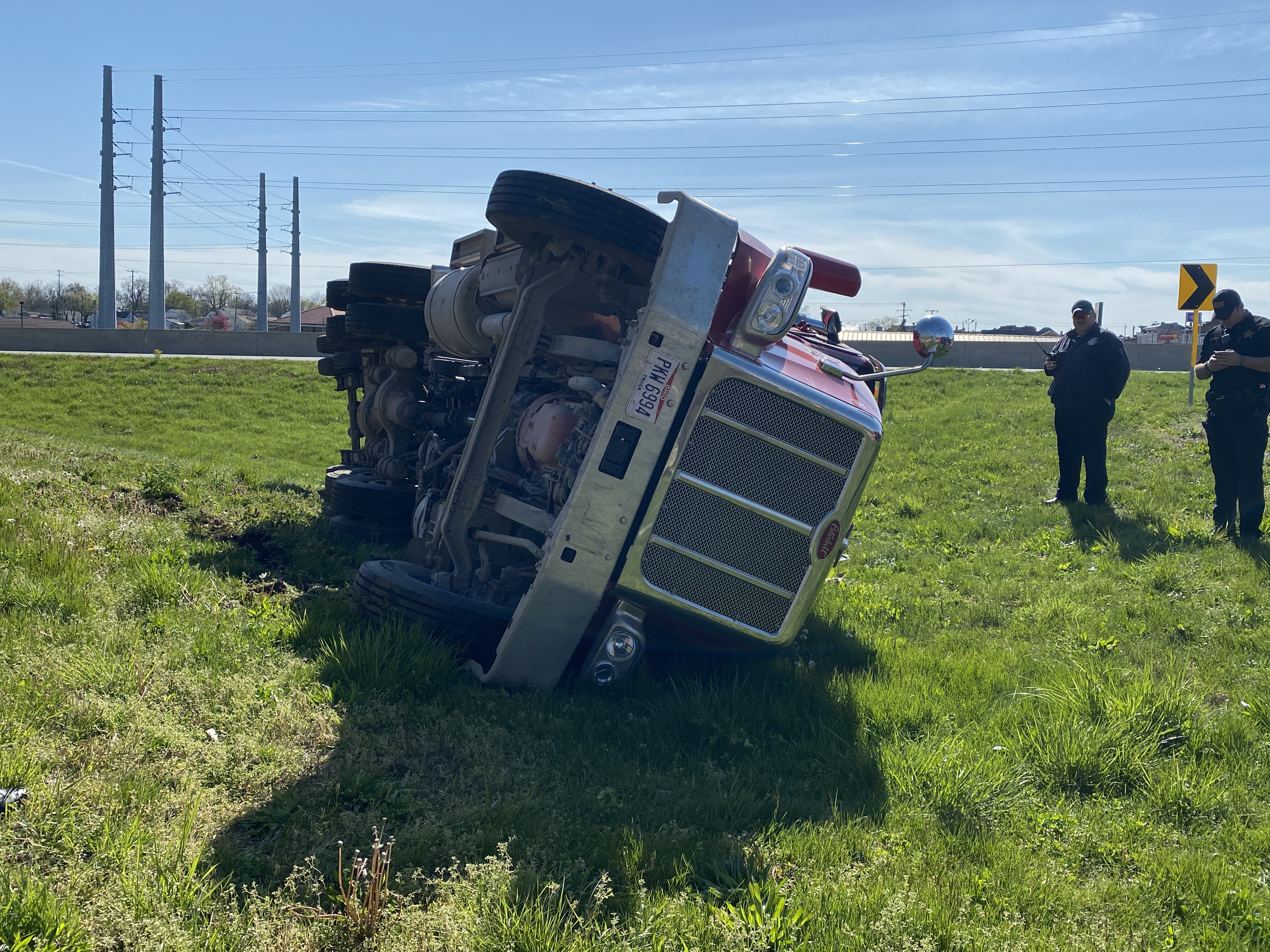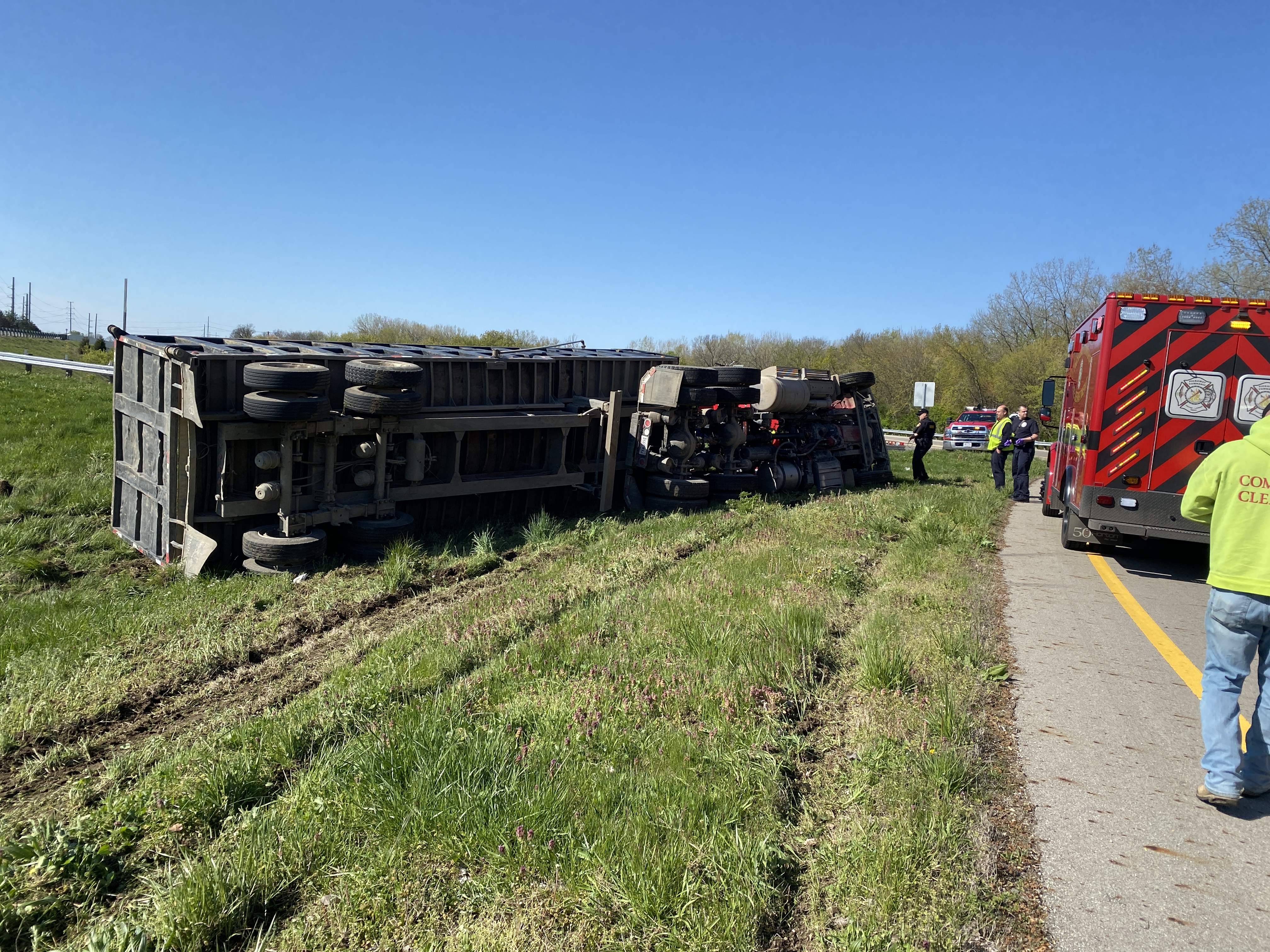 The dump truck was not carrying a load at the time of the accident, the driver was the only occupant and was outside the vehicle when police arrived. He was transported to the local hospitals where he was treated for injuries.
The truck currently at 11 am is still on its side in the location and the off ramp is shut down until they can get the semi rolled back over and removed from the location, this will cause the offramp to be closed for the next hour or so.