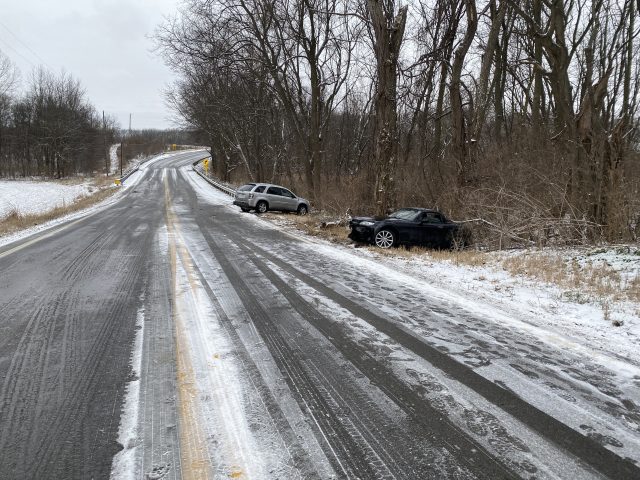 PICKAWAY – Two vehicle crash incidents led to two vehicles being disabled and two men who were hit by a vehicle today.
According to Circleville Ohio State Highway patrol division, the wreck started out as a single vehicle accident when a Black Mazda sedan was traveling Northbound on 104 North of Commercial point road, when the driver failed to maintain control on the icy roads. His vehicle drove left of center and crashed into a guardrail that protects a heavy decline over a waterway.
The driver then exited his vehicle and was being helped by another motorist that had stopped and also exited his vehicle. Both were standing on the side of the roadway when a silver Chevy SUV failed to maintain control around the curve and slid into both pedestrians causing injuries to both men.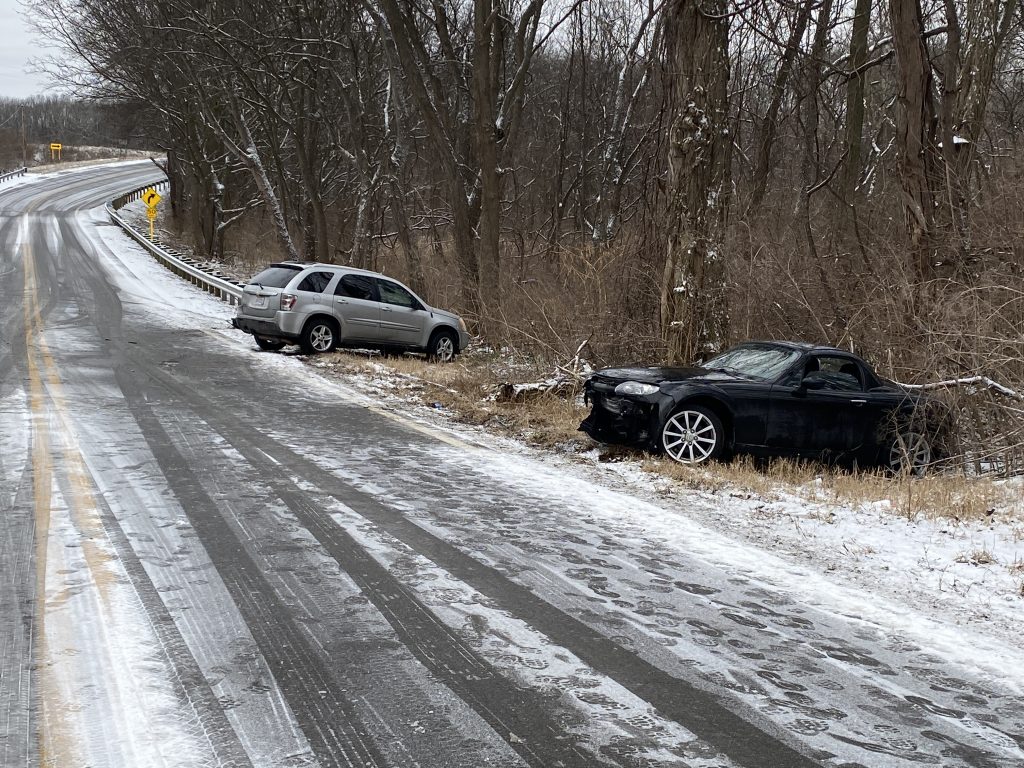 The two men one in his 20s and one in his 50s were injured at the scene one was transported to Berger with injuries, and one was transported to Grant Hospital with more serious non-life threatening injuries.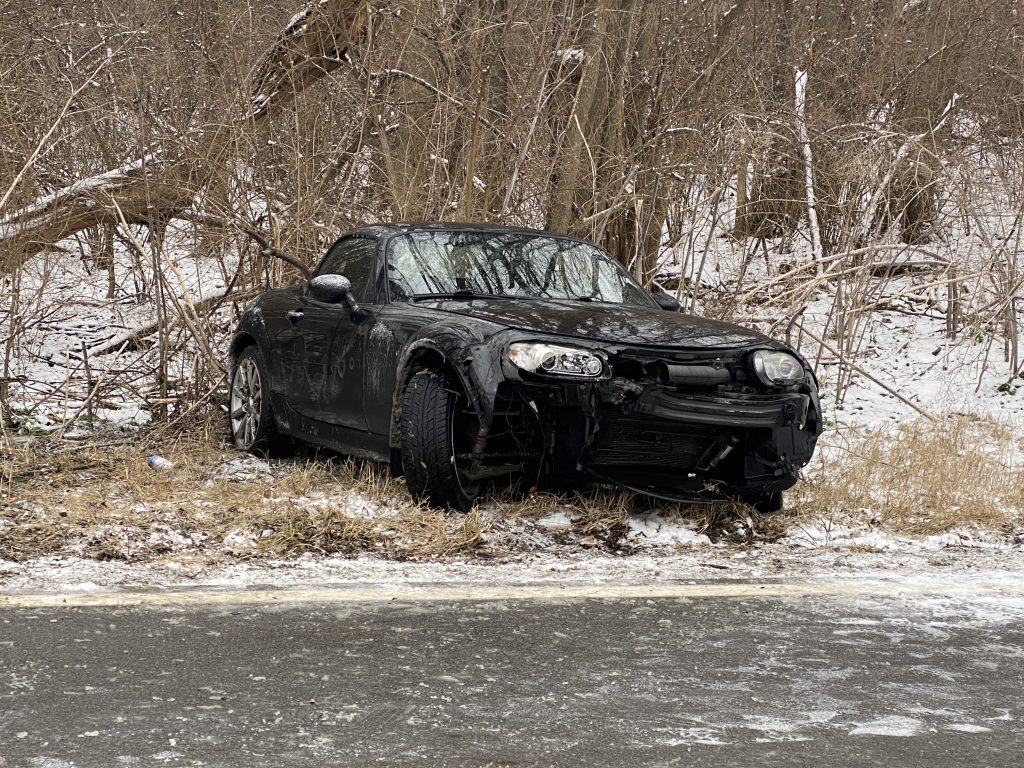 OSP says that the wreck is still under investigation at this time.