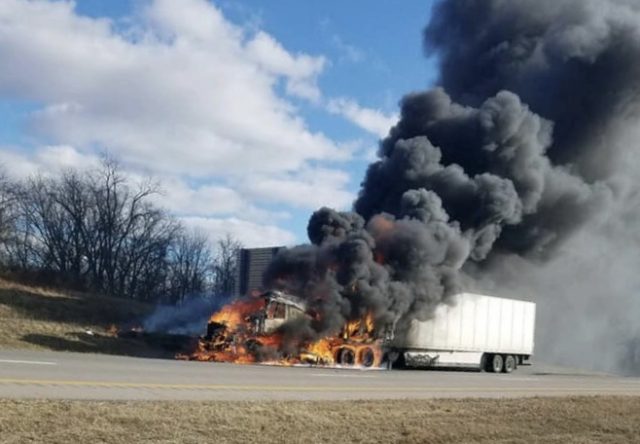 FAIRFILED – Around 1 pm today fire crews rushed to a scene of a semi truck on fire.
The fire was reported on Westbound 33 between 188 and Coonpath Rd. According to fire officials the driver was heading Westbound when he smelled smoke and a driver that was traveling in the same direction signaled him that his trailer was on fire. The driver pulled over and called for fire and escaped the truck.

In most of the photos and videos you can see that the truck and trailer became fully engulfed and both are a complete loss.

One witness told Sciotopost that while she was driving by it on the Eastbound lane she could feel the heat from the fire through her closed window of her car.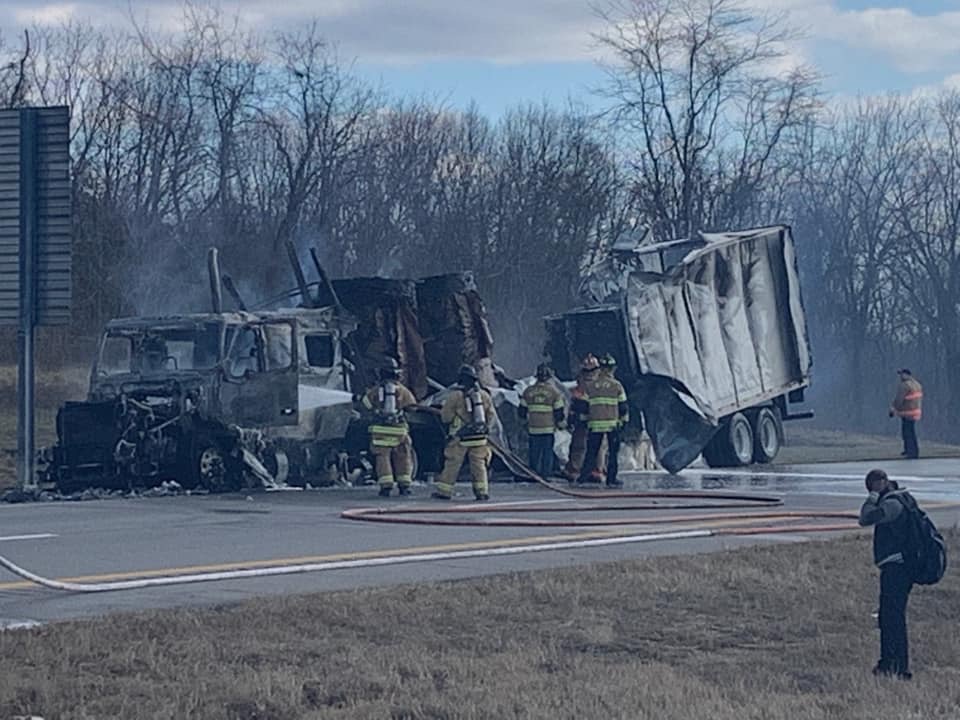 Police have not released the cause of the fire at this time, and did not know what the truck was carrying.