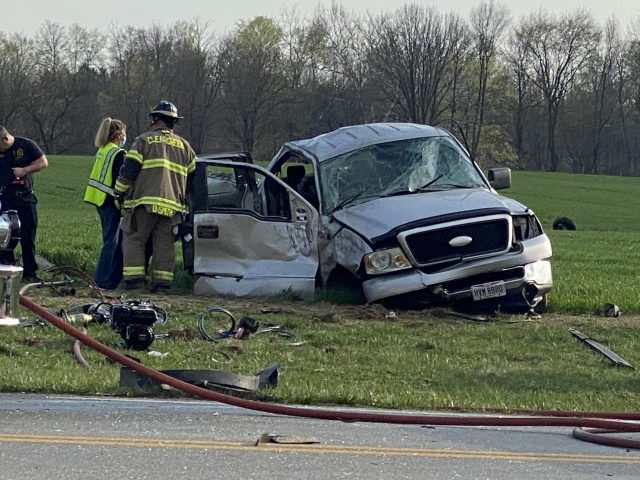 PICKAWAY – A two vehicle crash sent three people to the hospital with major injuries.
The call came in around 5:47 pm on the report of a two-vehicle crash at the intersection of Stoutsville Pike and Ringgold Southern Road in Pickaway county.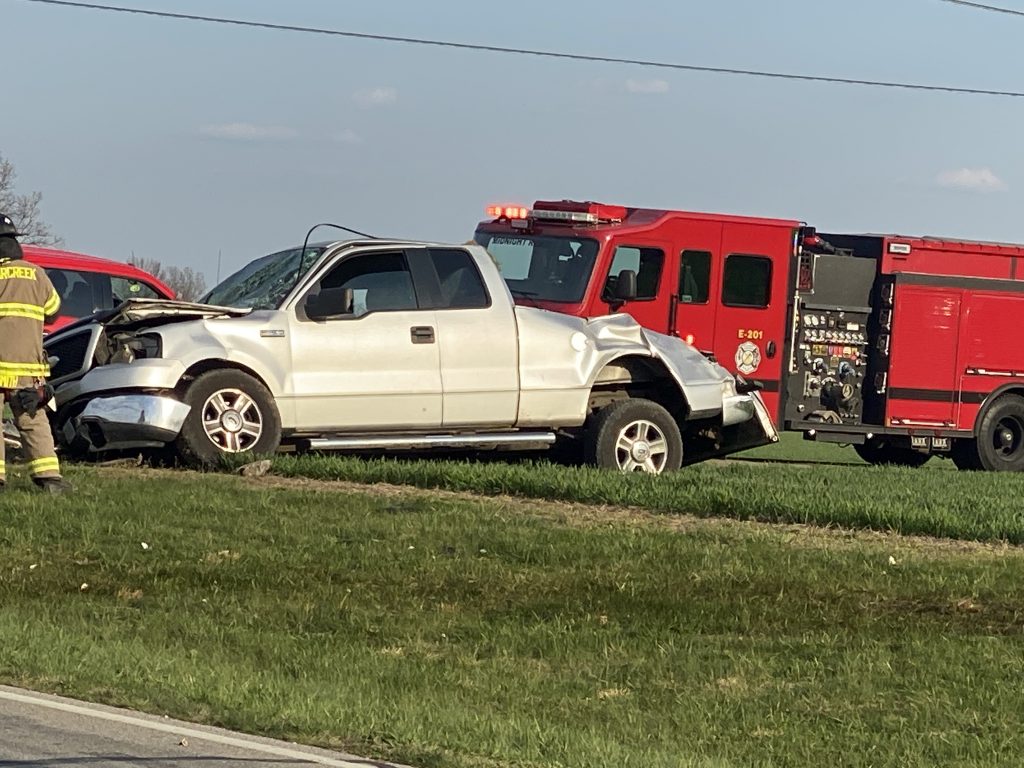 When first responders got to the scene a local medical worker was already on scene helping the injured. Mutual aid was immediately called for help because several people were entrapped.
According to witness on the scene and confirmed by Sheriffs department the Chevy car was heading Southbound on Ringgold Southern Road when it failed to yield at the stop sign at the intersection of Stoutsville Pike and drove into the path of the Silver Ford truck heading Eastbound on Stoutsville pike at high speeds. The Ford Truck flipped several times before coming to rest on the side of the road.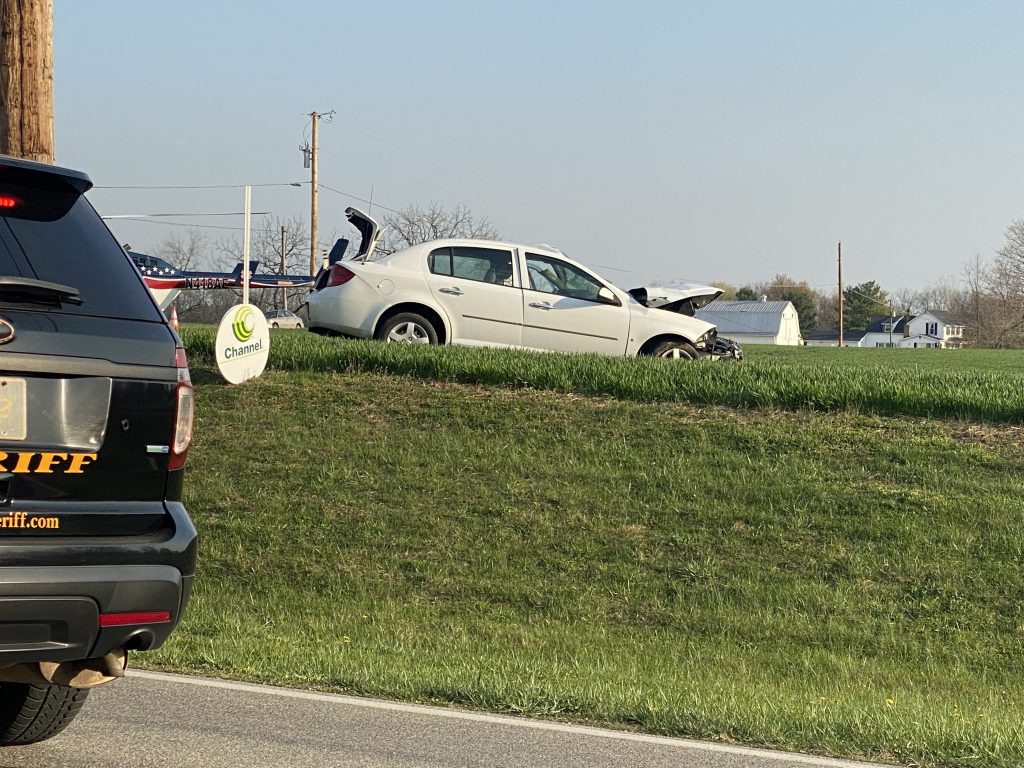 Three helicopters were called in for the three people in the vehicles. One Medflight, two were air evac. All went to Columbus Hospitals.
Clearcreek fire, Circleville fire, and Pickaway Sheriff were on scene.