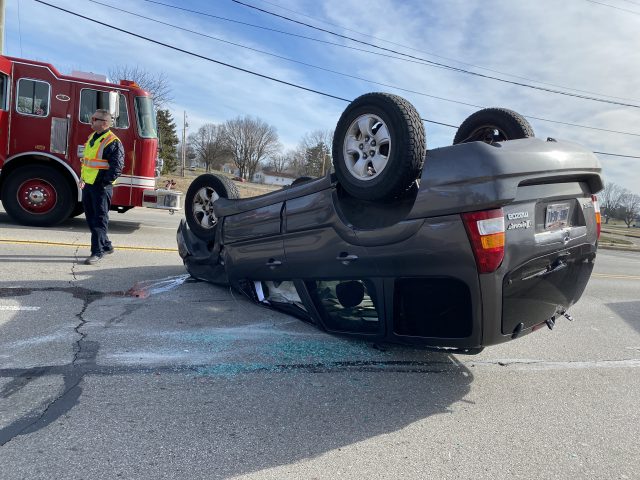 CIRCLEVILLE – one person was transported to Berger and then transported to Columbus Hospitals after received a sever head wound from a roll over accident that occurred in Circleville Yesterday.
According to Circleville Police Department around 1 pm on 2/22/20, the driver of the silver Mazda Tribute was heading southbound on South Court Street when she hit a parked vehicle located at 1235 South Court Street. The collision flipped the Mazda on its top, and came to rest in the middle of the street. The driver received some substantial head wounds and was transported.
No one else was involved in the accident, the other vehicle was parked in front of the owners home. According to police the parked vehicle is regularly parked in that location and it is a legal parking spot.
The driver will be sited for the accident.