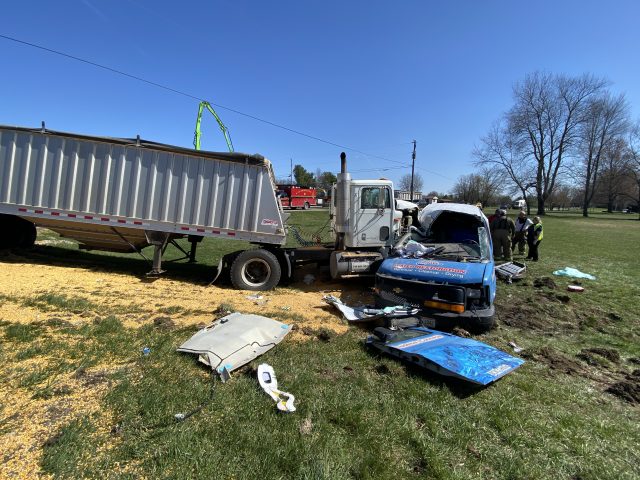 PICKAWAY – One man was transported after a high-speed Collison on SR-22 on the Pickaway county/Fairfield county line.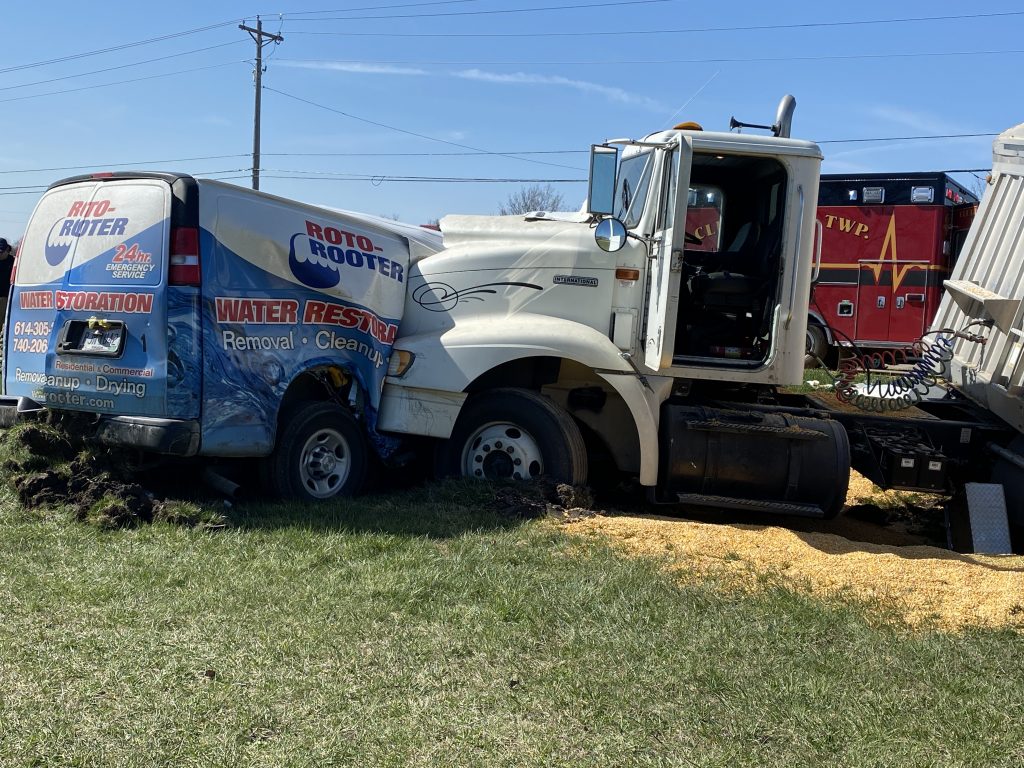 Emergency crews arrived on the scene around 3 pm at the intersection of 674 and 22 (Buckeye Station).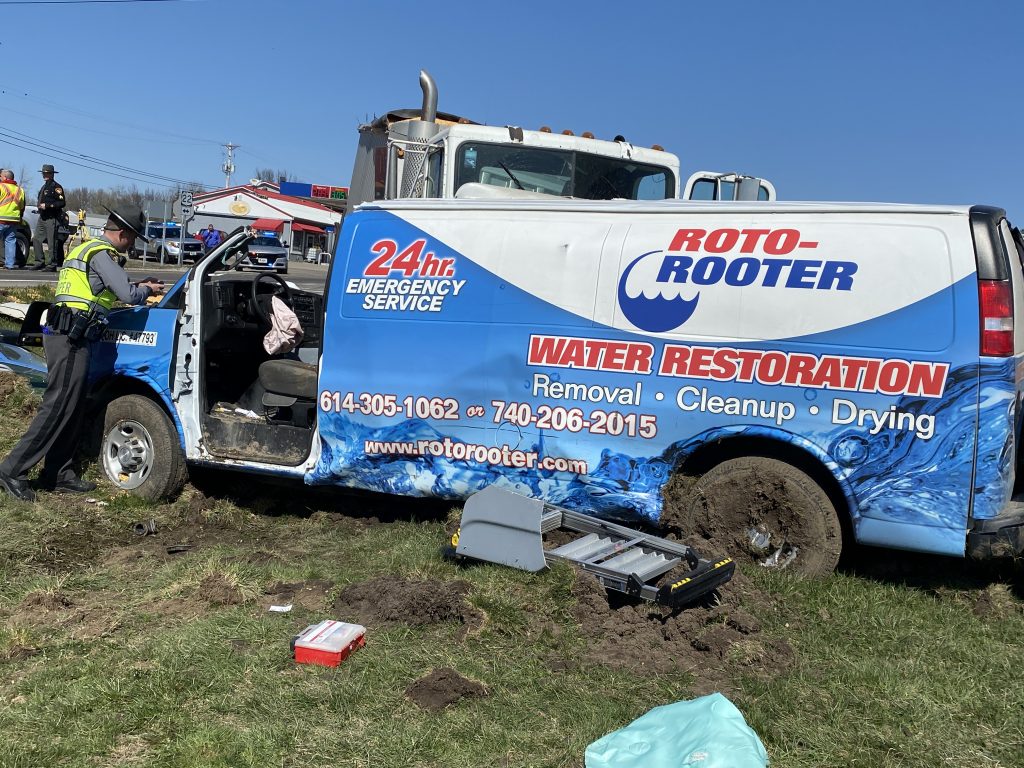 Departments called for mutual aid and a medical helicopter for the man that was trapped in the van.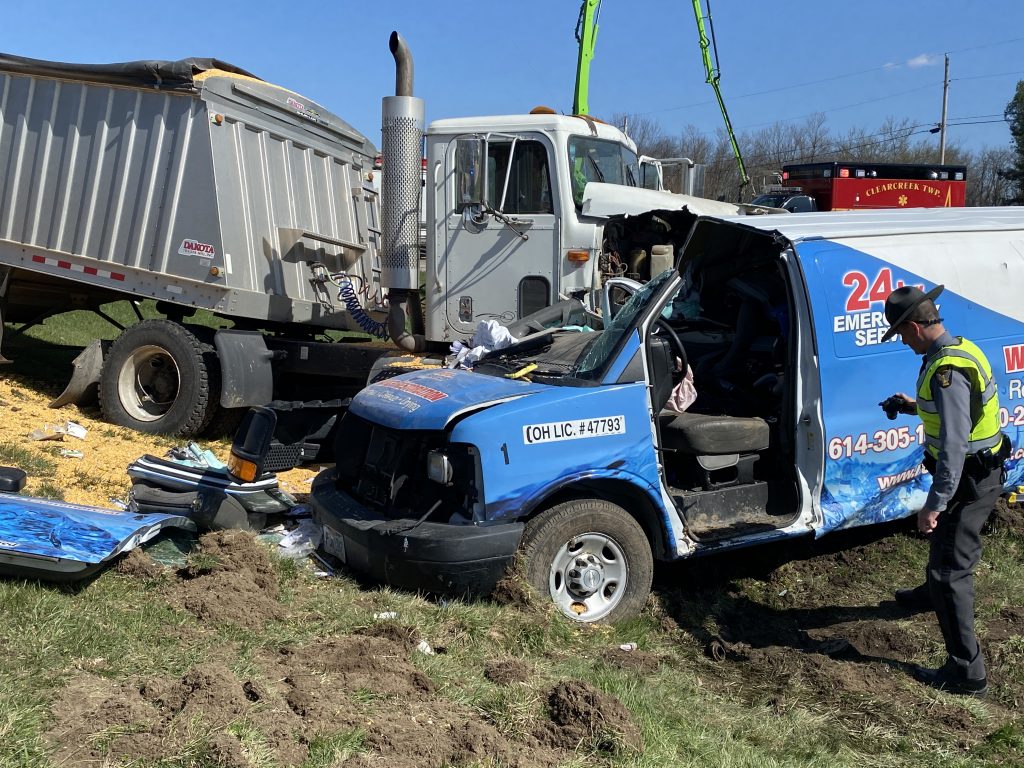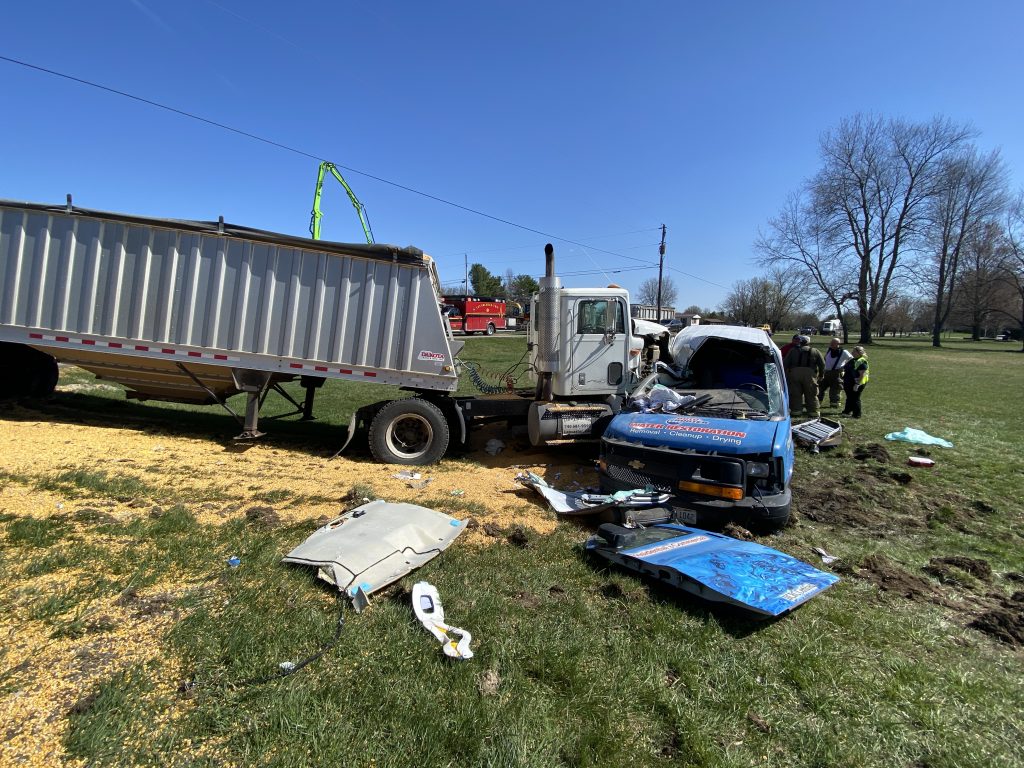 According to Law enforcement on scene, the Driver of the Roto-Rooter Truck was traveling Northbound on Winchester southern Road when he failed to yield to traffic and drove in front of the semi-truck that was heading westbound on SR-22. The semi fully loaded with corn hit the vehicle and pushed it into the field adjacent to the intersection.
The Semi driver was uninjured, the driver of the van had to be cut out the vehicle by fire department personnel, then medically flown by Air evac to Berger Hospital in critical condition.
SR-22 was shut down for several hours to unload the semi full of corn and investigate the crash.