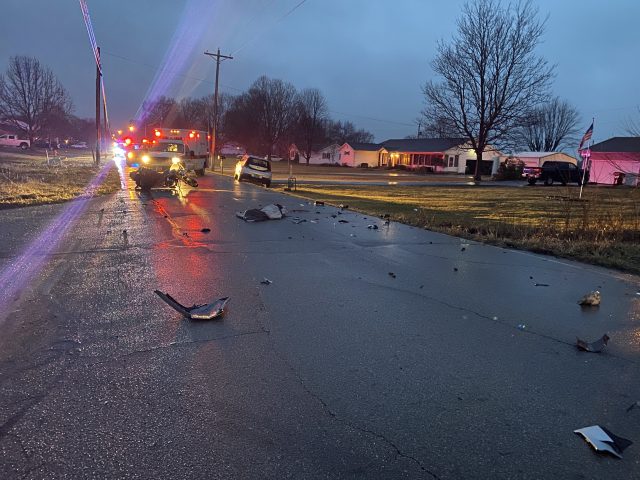 CIRCLEVILLE – An accident occurred around 5:45 pm on Dunkle road in Circleville that sent one man to the hospital.
According to police the driver of the V star Yamaha motorcycle had been traveling Westbound on Dunkle road when he attempted to turn into Edgewood drive when a 2020 Kia Soul failed to maintain safe distance and hit the motorcycle behind at a high rate of speed. The driver of the motorcycle was thrown off the bike and into the pavement.

Police on scene requested a medical helicopter but all three agencies declined due to weather restrictions. Circleville EMS transferred him to Berger Hospital then he was transferred to Grant.
The driver of the motorcycle did not have have a helmet on. Not other injuries were reported in the crash. Circleville Fire, Circleville Police and Ohio State Highway Patrol were on scene.