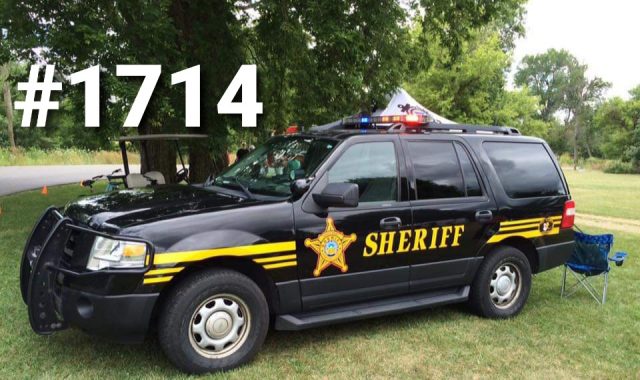 Crawford County OH- A BOLO was issued (Be On The Lookout) for a stolen Crawford County Sheriff's cruiser yesterday. The cruiser was stolen at some point today 5-6-2020 with deputies gear inside.Crawford reports that the man is now in custody.



According to Sheriffs office Deputies arrived at 28-year-old Dehlen Hyden home located at South East Street in Bucyrus to serve a protection order. Hyden at that time pulled out a knife and threatened self harm.
Deputies at that time took the man into custody and placed him in the Deputies cruiser. While finishing up the call and making reports Hyden was able to bring his hand while handcuffed underneath him from behind his back. He was able to squeeze himself into the drivers seat of the running cruiser and took off in the vehicle.
Deputies and local police immediately took pursuit but lost sight of the vehicle. A bolo was issued for the Cruiser that had equipment in it.
A Wyandot County deputy found the cruiser later on that day behind an abandoned building in Wyandot, shortly after the man was taken into custody without incident.
Hyden was charged with theft of a motor vehicle, more charges are pending.