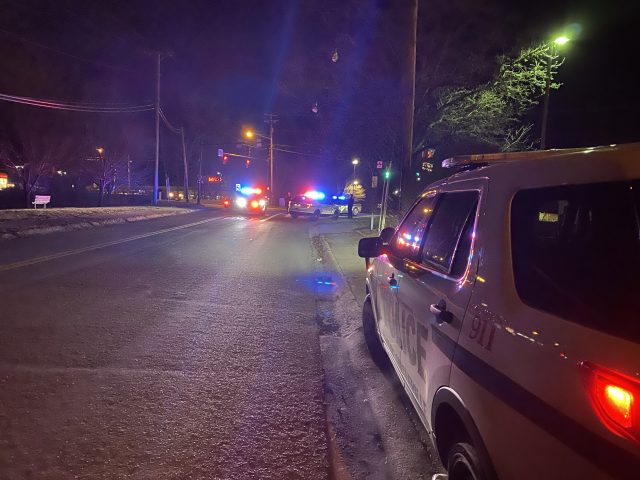 CIRCLEVILLE – A man was arrested after eluding police by high speed in his car and then by foot.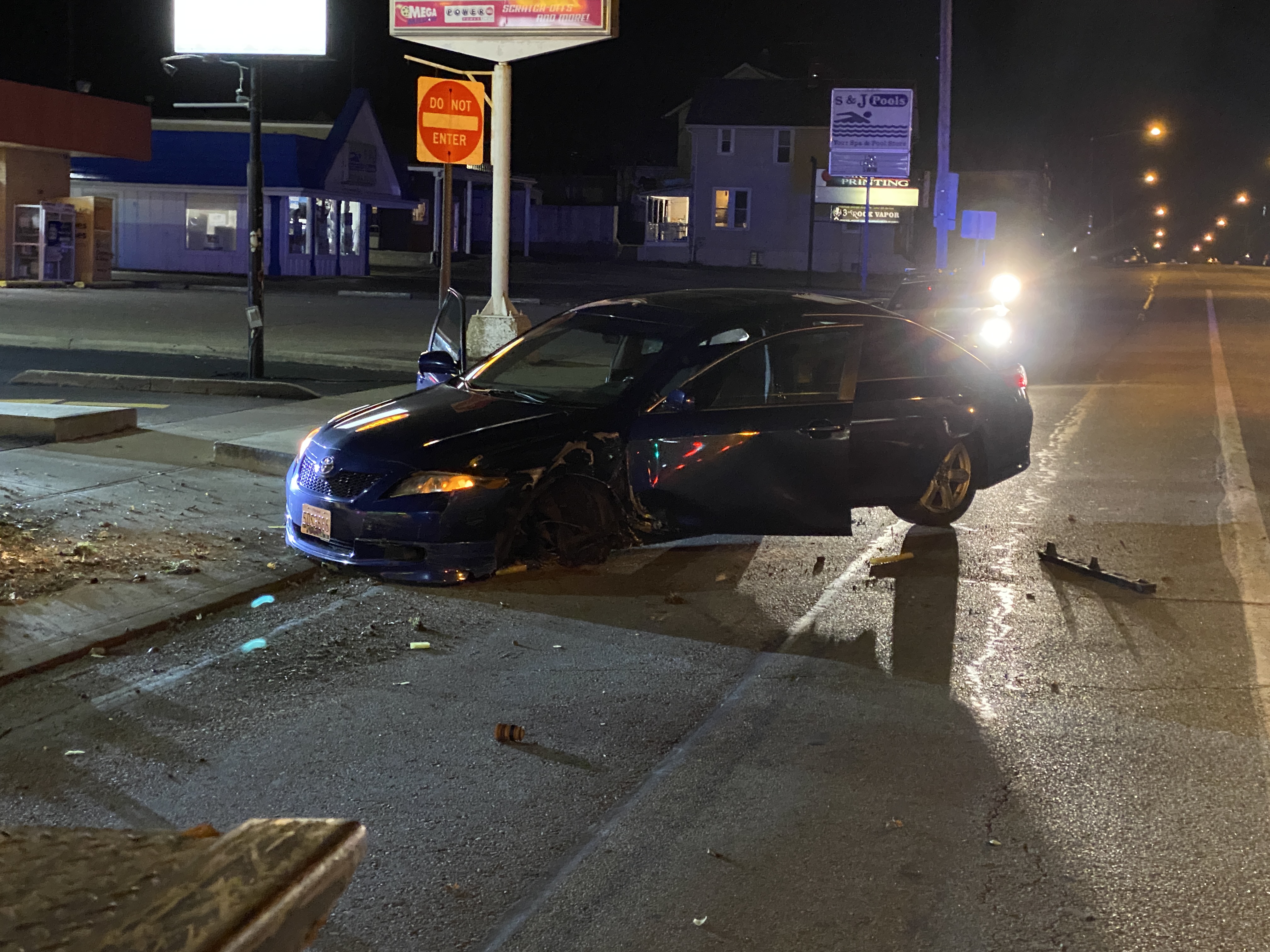 On January 23, 2020 at about 12 pm Ohio State Highway Patrol officer was traveling eastbound on Us 22 when he detected a Toyota Camry heading Westbound on 22 at over 20 MPH over the posted speed limit. The officer attempted to make a traffic stop on the vehicle and the vehicle fled.
Ohio State Officer said that high speeds of over 130 miles per hour were detected and when they came into the City he discontinued chase and called ahead to Circleville and Pickaway County Sheriffs office of the high speed chase.
The Driver shortly after coming into the city by 22 Lancaster Pike failed to control his vehicle on the turn on US22 and Main Street Crashing it into a telephone pole. After the crash the individual ran from his car and jumped over a 6 foot fence between Main Street and Watt Street. After a foot pursuit Officer Kristin Uhrig found 23 year old Timothy Bellinger Jr. on Watt street and was able to detain him.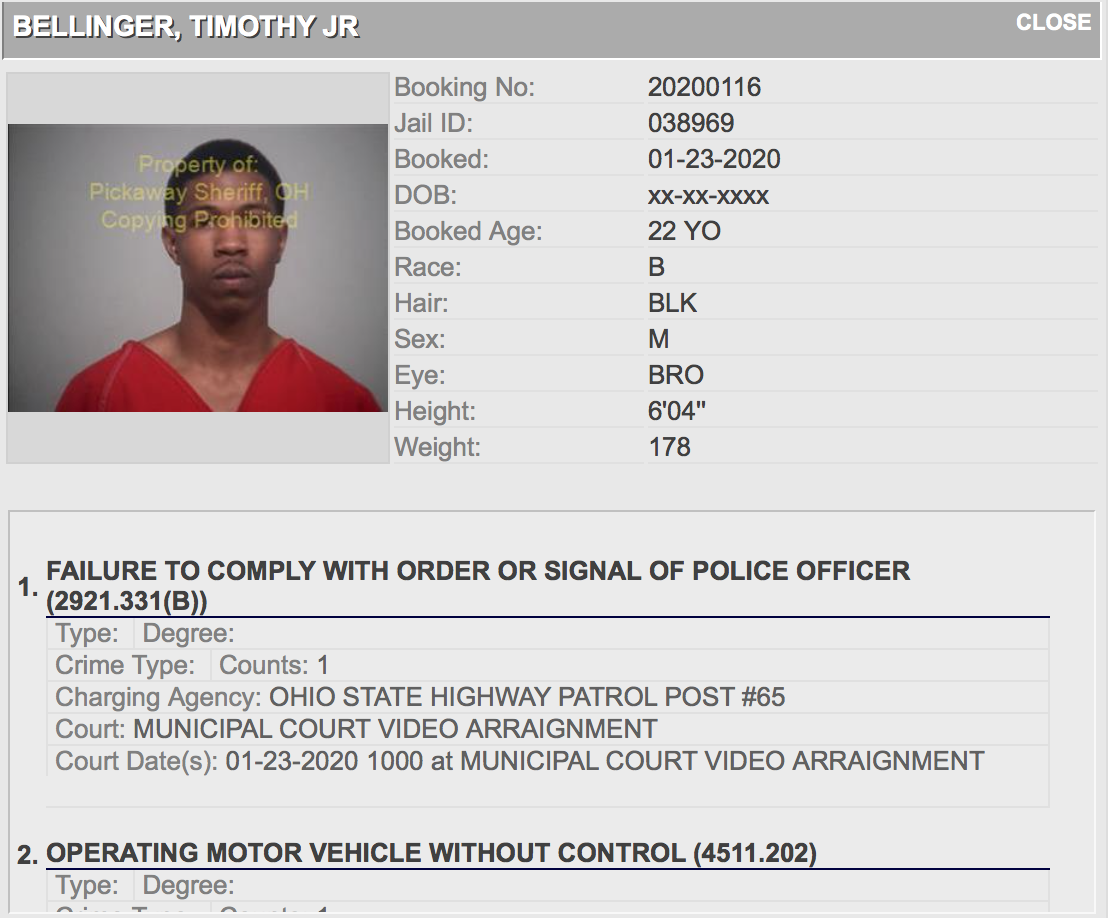 Timothy Bellinger Jr. was arrested on charges of failure to comply to a police officer, Operating a vehicle without control, speeding, hit skip run, and is currently housed in Pickaway Sheriffs office.