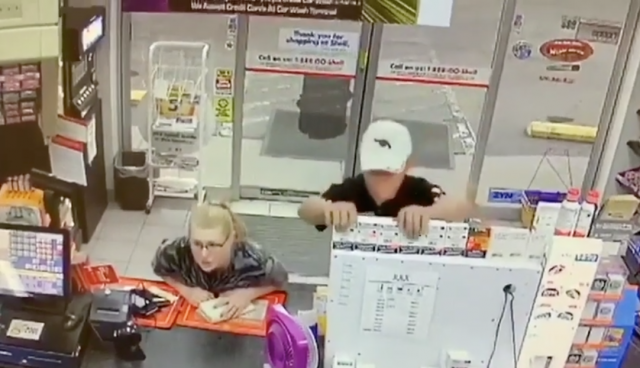 LANCASTER – Police are looking for a quick hand thief in Lancaster.
In the video you can see a man waits for the perfect second to make his move at the Shell gas station on North Columbus Street.  A woman asks for something behind the cashier, and when he turns his back the man strikes grabbing two handfuls of Jule Vapeing products worth around 300 dollars. The thief then turn around and walks out of the store without anyone noticing the event.
Police are now looking for this man and have asked you to help identify him.