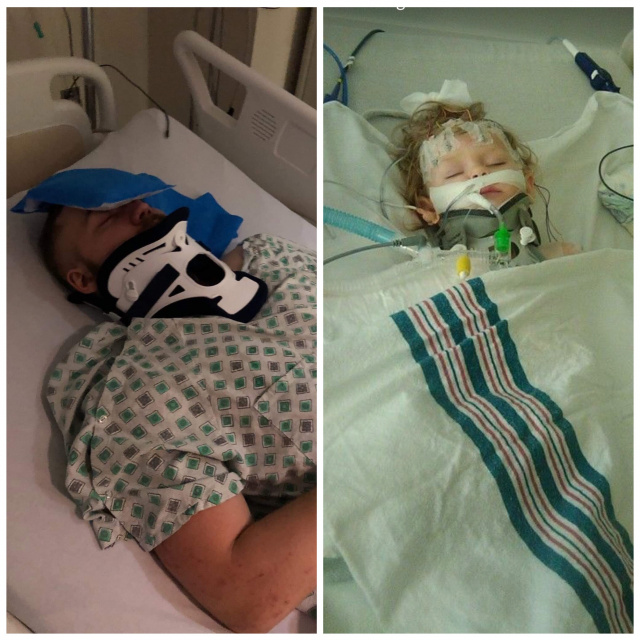 PICKAWAY – On Saturday May 12 Pickaway County had two major tragedies, both were life flighted with life-threating injuries.
Downtown Circleville was buzzing with motorcycle traffic.  Motogear's 2nd annual Motorcycle show was the attraction.  With hundreds of people attending. Bradyn Phillips, 24 of Columbus was in Circleville to attend the yearly motogear motorcycle event.  Phillips left thebike show around 3:45, Phillips said,"he was leaving the event, a piece of a semi was laying along the road, and the wind blew, picked it up then stood it up in front of him.  He attempted to hit the brakes and swerve but hit the metal and when head first into the guardrail." Phillips was not wearing a helmet, and suffered damage to his neck, and was life-flighted to OSU with uncertain outcome.  Phillips suffered a severe concussion, fractured C7 disk, and significant road rash.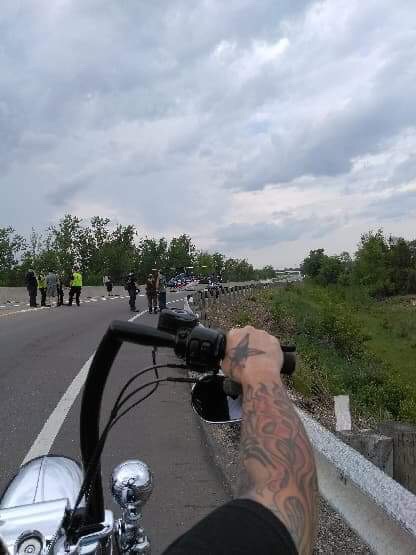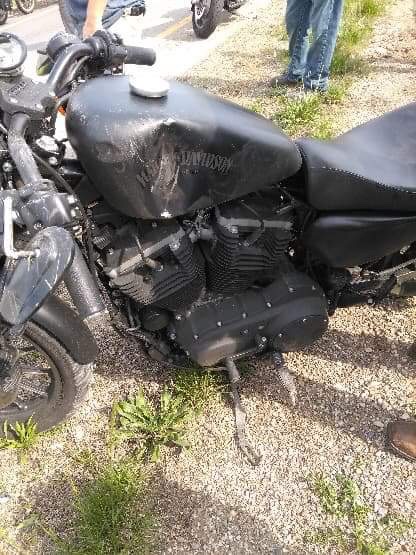 "We are all very aware that he definitely shouldn't be alive right now. Absolutely thankful he doesn't have any other real injuries besides the neck," said Family Member Heather Jo.  Phillips has been released from the hospital and is now recovering.
The family has set up a go-fund-me account that reads, "Brandyn Phillips is a 24-year-old Army veteran. He is aspiring to become a police officer.  He is an avid motorcyclist, and active in his church community.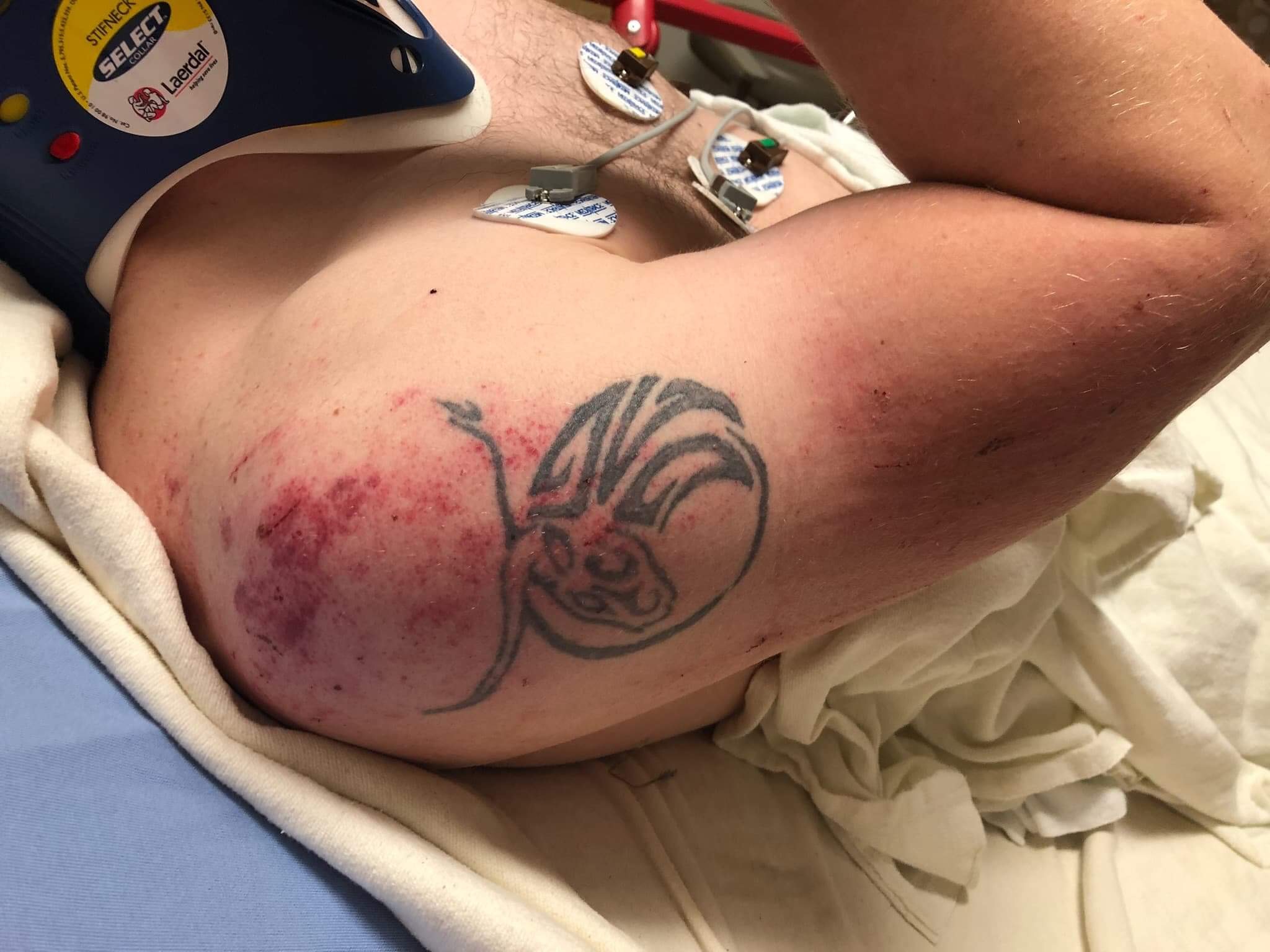 On Saturday, May 12th, 2018, Brandyn "Boogie" Phillips was in a motorcycle accident leaving the Circleville Bike Show. A large piece of debris blew across the road, causing the crash. He was ejected from his motorcycle and hit a guardrail. Brandyn was life flighted to OSU hospital for treatment. He suffered a C7 fracture and will be out of commission for at least six weeks.
While Brandyn does have insurance, they only cover so much. The medical, automotive, legal, and living expenses are growing rapidly. Any assistance in helping a fellow brother would be greatly appreciated by Brandyn, his family, and friends. Continued prayers and support are always appreciated, as well."
Here is the link to the go-fund-me account
https://www.gofundme.com/rye57fc
On the Evening around 8 pm on the same day, tragedy struck a second time.  A report of mutual aid needed for a 1-year-old drowning victim unresponsive, CPR in progress. The Life Flight Helicopter was dispatched promptly and was in route."We were at my baby shower; i'm 8 months. "Baby Elena drowned during her mother's baby shower. She was transferred to hospital where she was put in the pediatric icu. Though Elena has come a long way with her recovery she still needs her family close along with a lot of therapy to help her through the healing. With updates she is up but, with special diets and having to relearn things. She knows what she was able to do but her body isn't able to yet and the frustration is there . She has done a good fight but has so much of healing left and a long  rough journey ahead.  #Elenasfight
She did some steps but gets worn out very easily and quickly. Everyone is just happy and blessed we got her back after seeing our baby girl purple."
"She's healing, but it's going to take time for her to get better and lots of therapy. Her brother has been staying put so far, and so far is healthy.  Elena is in the most amazing hands and has been healing well. She's going to need time to heal more, but we hope once she is out of hospital she will be more comfortable to heal.  It's been a definite blessing with all the prayers and help from the go-fund-me.  With it I will be able to help her with her special diet and covering our hard floors with padding for her as she relearns to walk," said Morris.
https://www.gofundme.com/elena039s-recovery