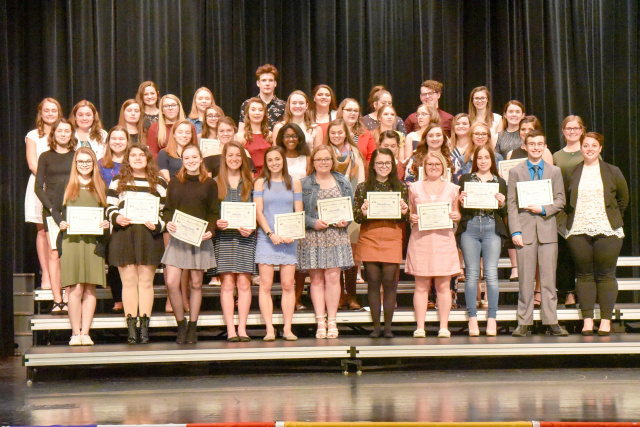 On Wednesday, March 13, French, German and Spanish
Honor
Societies
inducted or renewed 98 Teays Valley High School world language students into their respective honor societies. Junior Sierra Hinton also received a special award for being a member of both French and Spanish Honor Societies.
In order to be a member of French, German or Spanish
Honor
Society
, students must have at least a 3.5 GPA in their language, a 3.0 overall, complete two language-related requirements, such as community service hours, and receive two teacher endorsements.
"Learning a new language is an opportunity for students to have a positive impact on all those they interact with, both home and abroad. We can't wait to hear how our students change the world for the better through the language skills and cultural understanding they have gained in our classes," world language department chair and German teacher Emily
Combs
said.
Inductees:
(An * denotes the years of membership)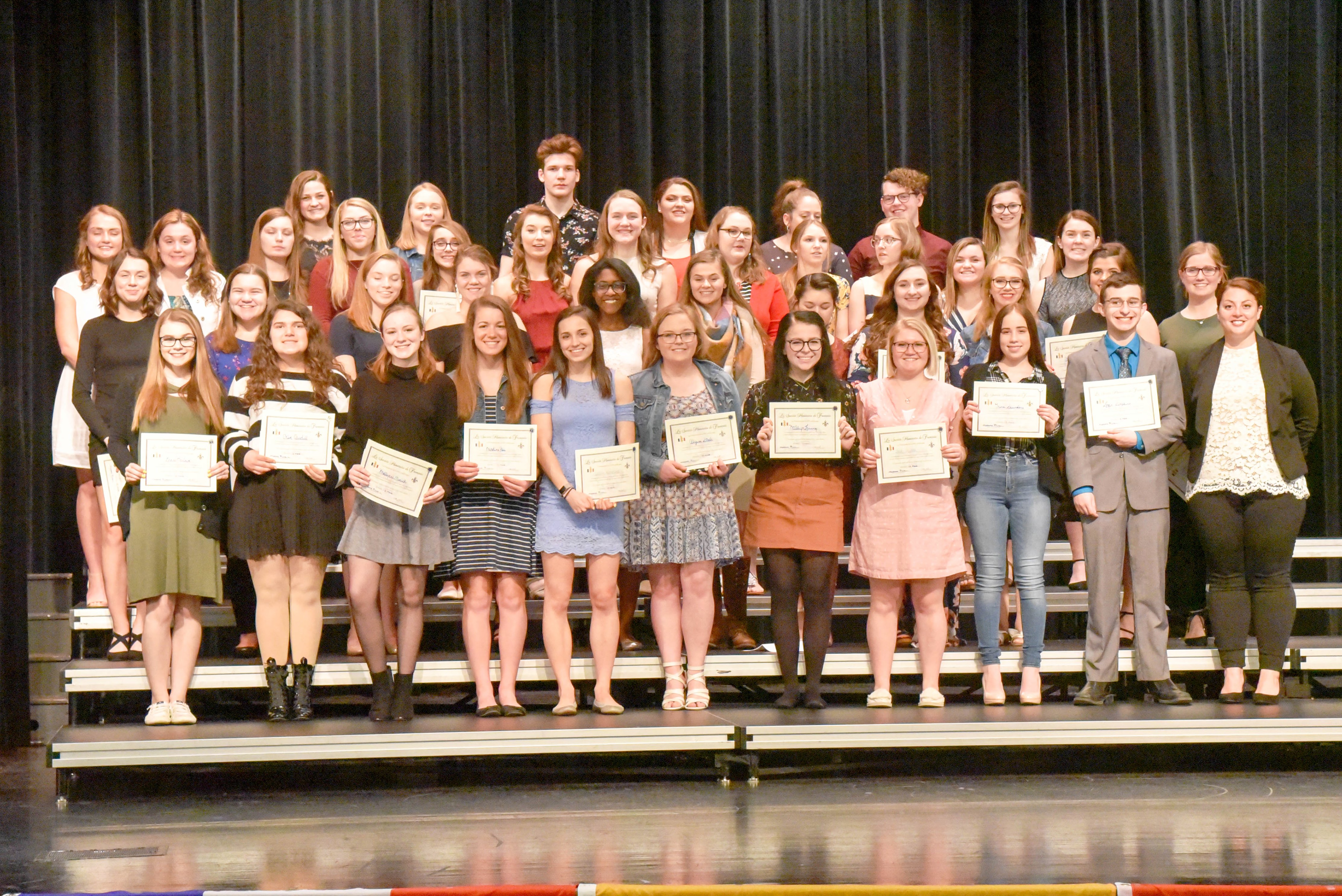 French 2:
Emma Ashcraft*

Chloe Caudill*

Kassidy Coey*

Paige Crane*

Isabella Crego*

Kyra Darnell*

Anya Featherstone*

Sierra Hinton*

Kat Kanipes*

Makayla Lange*

Madison Liming*

Grace Marlowe*

Carley Maynard*

Khallyani Minich*

Emily Peart*

Karoline Pees*

Alexis Rawlins*

Anna Smith*

Alyssa Steele*
French 3:
Stephanie Allen**

Taylor Barrick**

Julie Chabot**

Mikaela Chaffin**

Brooke Devolld**

Haylee Grant**

Allyson Janes*

Alexandria Johns*

Katelyn Lanning**

Leah Rutter**

Trina Saunders*

Courtney Thomas**

Liam Wilson**
French 4:
Brenna Alloy ***

Madison Leibrock ***

Gracie Maynard **

Lindsay Maynard ***

April Shepard ***

Logan Simpkins ***

Hunter Spencer ***

Macy Tallarico***

Savana Van Meter**

Allison Wilburn***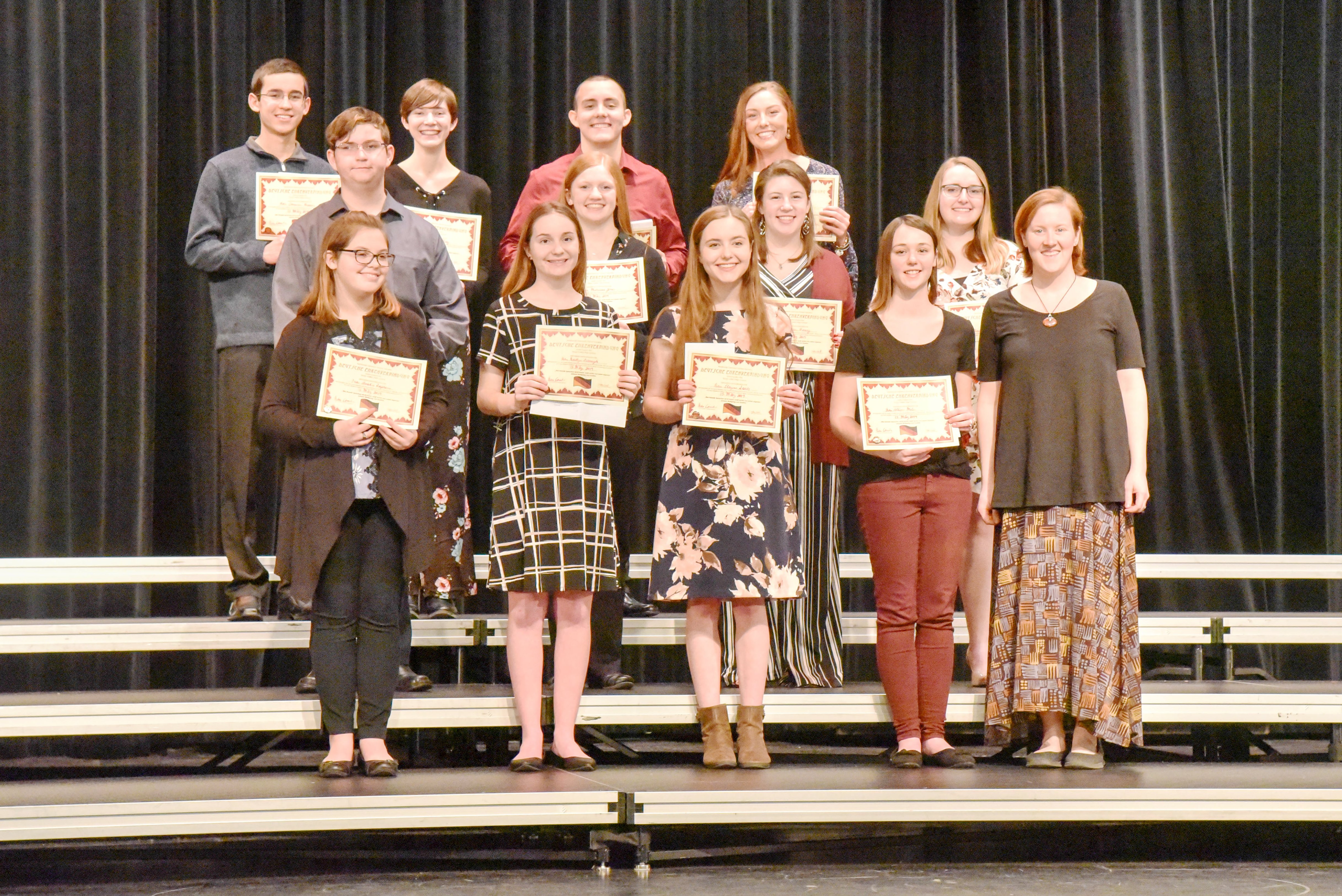 German 2
Ethan Cox *

Makenna Jones *

Nathan Sears *

Amelia Stephens *
German 3
Kaitlyn Arbaugh **

Adam Benschoter **

Alexus Henry **

Shaina Rowe **

Elayna Storts **
German 4
Cameron Gaffney *

Cameron Hinton ***

Allisin Miles ***

Samantha Posey *

Erin Rybinski *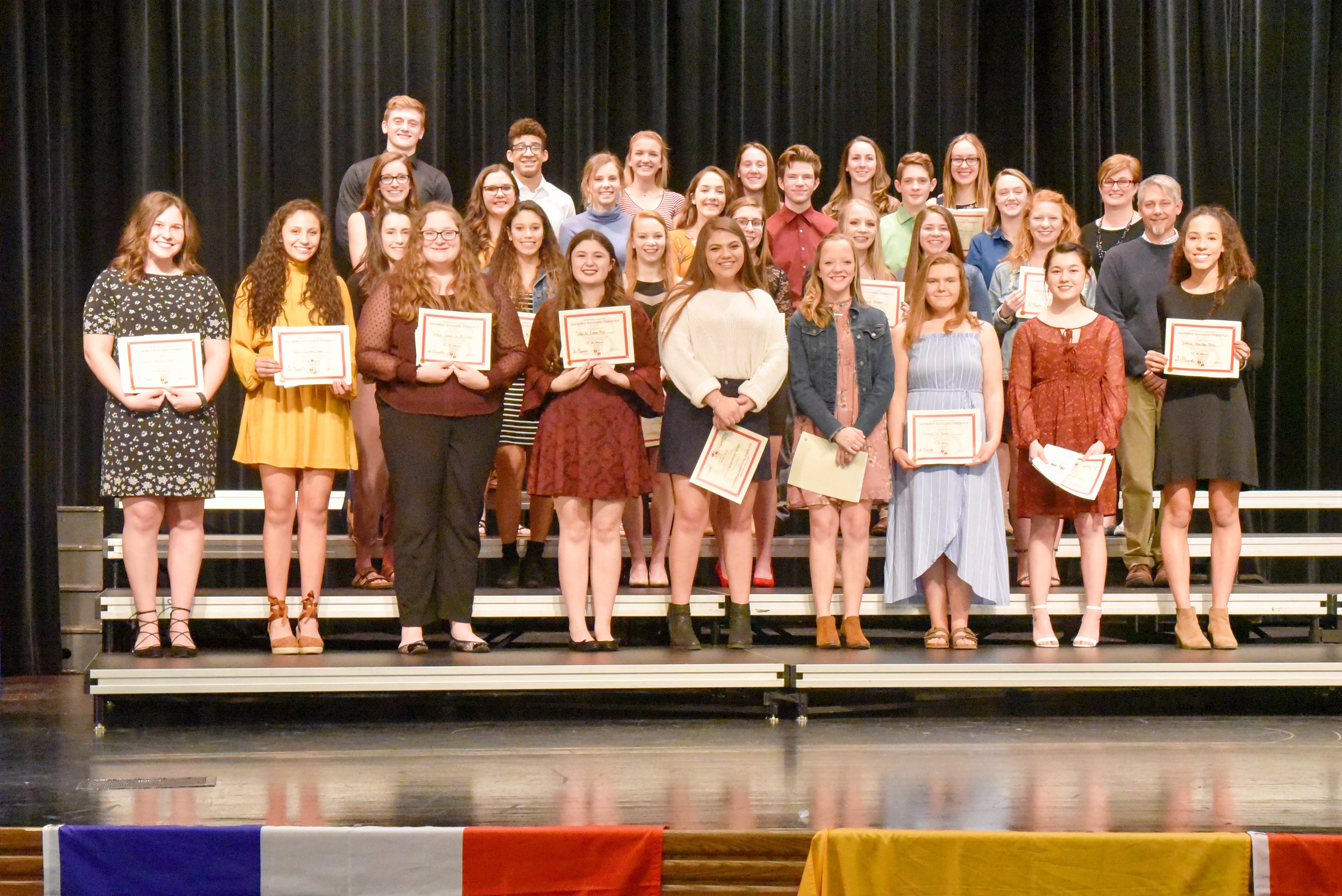 Spanish 2
Hayleigh Burns *

Riley Clark *

Madilyn Cramer *

Chloe Danison *

Logan Fields *

Sarah Galinger *

Jozie Hammond *

Kyle Marks *

Alayna Maynard *

Adam McManes *

Tori Mueller *

Ashley Pence *

Camden Primmer *

Logan Skaggs *

Jacob Smith *

Rylie Wilburn *
Spanish 3
Payton Bivens **

Alexa Cooper *

Justin Downing **

Haley Evans **

Viviana Gomez *

Hayley Good *

Sierra Hinton **

Alyssa Jordan *

Caitlin Liming *

Isaac Martin **

Paige Okuley *

Elise Pickett **

Lauren Triplett *

Kendall Wells **

Caroline Winter *
Spanish 4
Allison Cheek ***

Brett Ewell ***

Blake Gibson **

Christina Gomez ***

Anna Louise Jacob ***

Trinity Raelle Langbein ***

Hannah Joy McClaren ***

Hannah Payne ***

Caleb Persinger **

Emma Rico ***

Sheridan Tassy ***

Maxwell Young ***